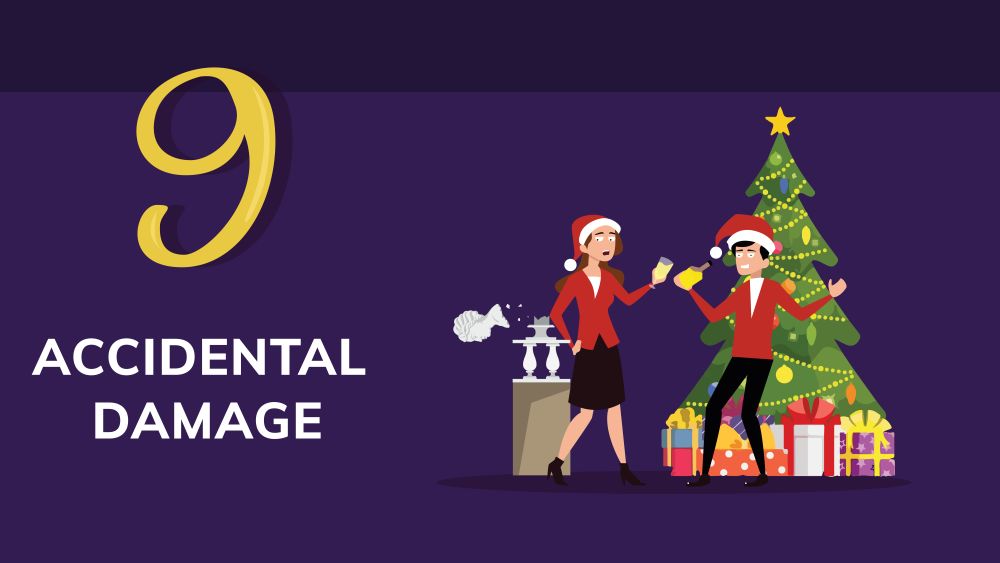 On the 9th day of Christmas... you got a hefty fine
Taking the Christmas party out of your office is a wise choice, but even out and about, as an employer, you have the responsibility to make sure everything goes smooth, from itinerary and food orders to a peaceful end of the night without any casualties, be that glassware or fellow merrymakers.
What's at risk?
First and foremost, it's your employees' health and safety. Though a perfectly safe environment at first sight, any venue becomes a rather unstable environment with a drinks tray on the way. It becomes less obvious dancing on tables is not a good idea, and those tables, in turn, become even less stable than the said environment. And with enthusiastic party makers like that, no glass, decor or furniture is safe.
How to avoid it?
Keeping it professional applies as a Christmas party rule to your staff as well as yourself. Make sure your team is well aware of the risks involved within the chosen venue and the ramifications that may be caused by taking the party too far. It's worth reminding them that it's time to drink champagne, but not dance on the tables. And don't forget to get proper public liability insurance in place. Dodging the bullet has never been easier.
Read about the 10th risk of Christmas.
We've made buying insurance simple. Get started.
Related posts
A roundup of unicorns and fast-growth financial technology startups based in Denmark. Read the article to learn about the companies that made the list.

Do small businesses need a credit card? What are the pros and cons? We answer your questions and run down the top five commercial credit cards for small businesses.

07 April 2022

5 minute read

Unicorns are the rare startups valued at more than $1 billion. We look at 5 of the top unicorns in the UK in 2022, and what sets them apart from the herd.