Starting your own business is a big jump to take, and the first year is when you constantly feel you're at make or break point. Ross Cox shares his thoughts on embarking upon your own startup journey and the pitfalls you should avoid. Dispace, the business he co-founded in April 2018, is a community platform that provides flexible workspace and solutions for anybody that works on the move.
It's rapidly growing its customer base and has big plans for expansion. According to Ross, at the rate it's been going in the last few months, God only knows what the future may bring. Well, at Superscript, we are very excited to see them grow.
About the business
What's your 'Elevator pitch'?
People are increasingly spending time working away from a fixed office location. They are on the move regularly, they work from home and they need suitable places to be able to sit down, plug in, access the Wi-Fi and feel comfortable during those times. And those places, in turn, need to be distributed across different locations. We believe a really neat, creative way of doing that is by partnering up with hospitality and retail businesses, who have available space during the working day, and promoting them as worker-friendly environments that you can go in and get some work done, meet other people like you, have a cup of coffee and something to eat.
And where did the inspiration for your business come from?
I think the inspiration originally came from my frustration with the way work happened during my career. Lots of businesses have cultures focused on presenteeism, with very rigid hours and locations, which has an impact on your ability to manage your life as a whole. And the lack of necessity for that in this day and age, where technology and tools allow you to get your work done from anywhere at any time, led us to aim to be a positive force for changing behaviour in terms of the way people work.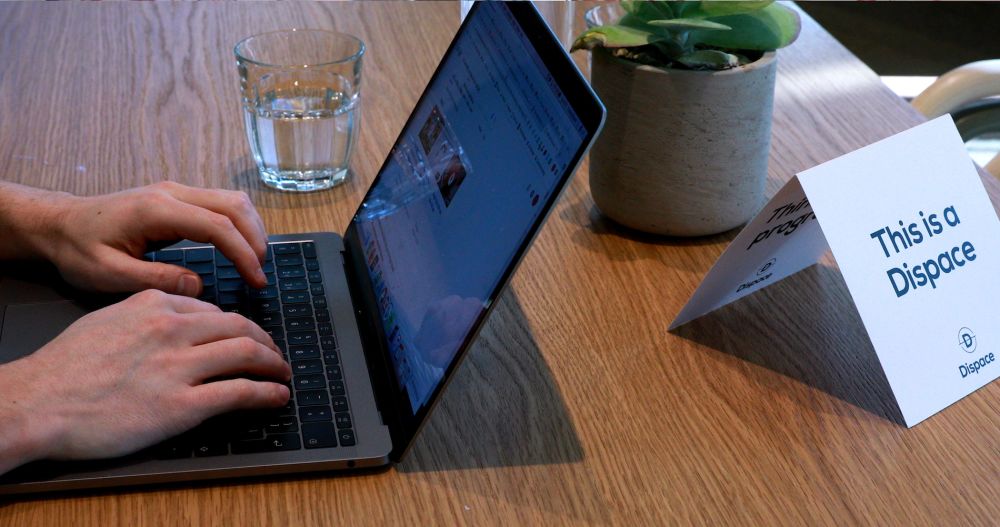 Who are your founders? What brought you together?
My business partner Paul and I met at the end of April last year. He was looking at a similar concept but from a slightly different angle. My view was always about providing services to people that are looking to work flexibly. He was interested in the community aspect and finding a way to allow them to connect to one another.
There was a nice kind of alignment of our ideas, and Paul had already built a landing page for his concept while doing some customer testing, and he had named it Dispace.
What's the origin of the name?
The derivation of the name is actually from an old English word that means to move around. Unfortunately, I think, people think we've come up with the name because it sounds like some 'street version' of saying "This space", but we really like it. It's one of those things you can spend an awful lot of hours on, trying to come up with a clever branding concept, but actually, once you get started, it becomes embedded in you and your business.
What was your 'lightbulb' moment when you realised you could make this a business?
There were two things: firstly, it was the growing frustration with people still feeling like they needed to traffic lots of
individuals to one space during a fixed set of hours for them to be able to work. It just seemed like a really irrational way of behaving when actually, if you recognise flexible working as a concept, it would give you better access to individuals, and give you individuals who are more motivated and effective when they work.
Secondly, it was my personal passion and belief in trying to retain high streets that have variety and choice and avoiding the homogeneous world of chain organisations. We all, as consumers, love the variety, independence and different businesses. Unfortunately, those businesses are very cash-constrained, so in order for them to survive, we need to give them the best opportunity in custom and revenue we drive towards them.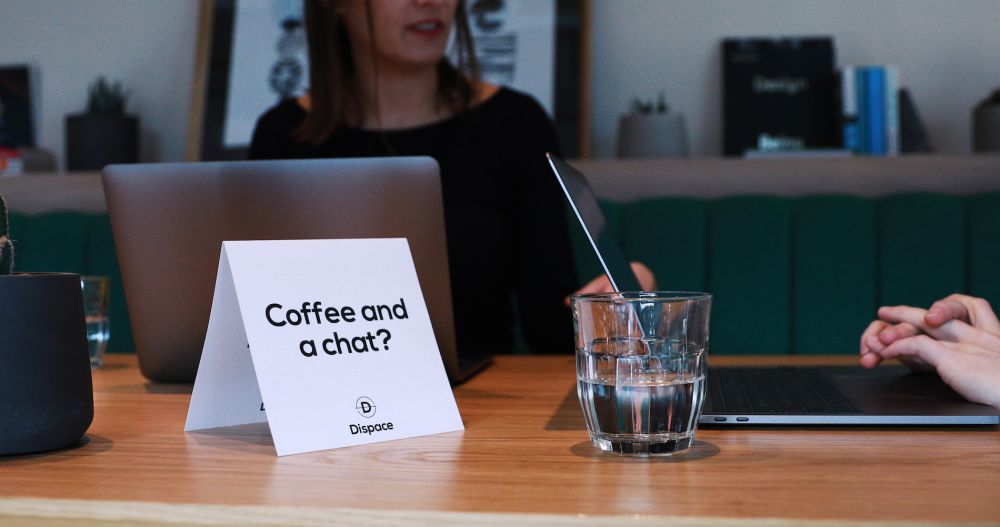 What customer problems are you solving?
We felt that if we could solve one problem of giving people spaces to work flexibly, and also solve another problem of driving a new source of revenue to the high street, then we could create a great way of going forward for people that wanted to work remotely, flexibly, on the move, and the kind of businesses that we, as consumers, want to survive and want to keep on the high street.
What makes you different in the market?
We've spent a lot of time trying to work out exactly who our competitors are, but our product is different. There will always be a need for you to have offices that exist in locations. You will always need to entertain clients, get your colleagues and staff together in a location, so there will always be a requirement for co-working quirky office spaces.
The difference with us is that we're not trying to create a replacement for existing work solutions, we're trying to create a complementary service that sits alongside those solutions and fills some of the gaps that exist with them.
What's been your greatest success to date?
Having a great idea is one thing and there's a very romantic notion about running your own business and ridding yourself of people who are telling you what to do all day. But there are a lot of shortcomings that go along with that.
So the biggest achievement so far has been just keeping ourselves on the strait and narrow, being able to maintain some sense of perspective and belief, when the risks and the stakes are high.
How do you see your market and business evolving over the next 3 years?
We're a Nottingham based business. Having started with the three largest cities within our vicinity (Nottingham, Leicester and Birmingham), we have now added Leeds and Derby, and within the next month, we will be in London, Cardiff, Bristol and Brighton. We're scaling that network quickly.
Given how much the business has evolved in three months, I have absolutely no idea what's coming next. From a 'vision' point of view, we want to be a business that is seen as the go-to resource for individuals and organisations who are looking to adopt a flexible way of working, and therefore that goes beyond space, it goes into education, the tools that you need to work, facilitating and supporting the relationships that individuals in the community build with one another.
We would like to be able to have the ecosystem within our platform. We don't think that helping and supporting flexible working stops with providing a distributed network of spaces. People need more than that, and we would like to be a business that gives them everything they need to operate in that way.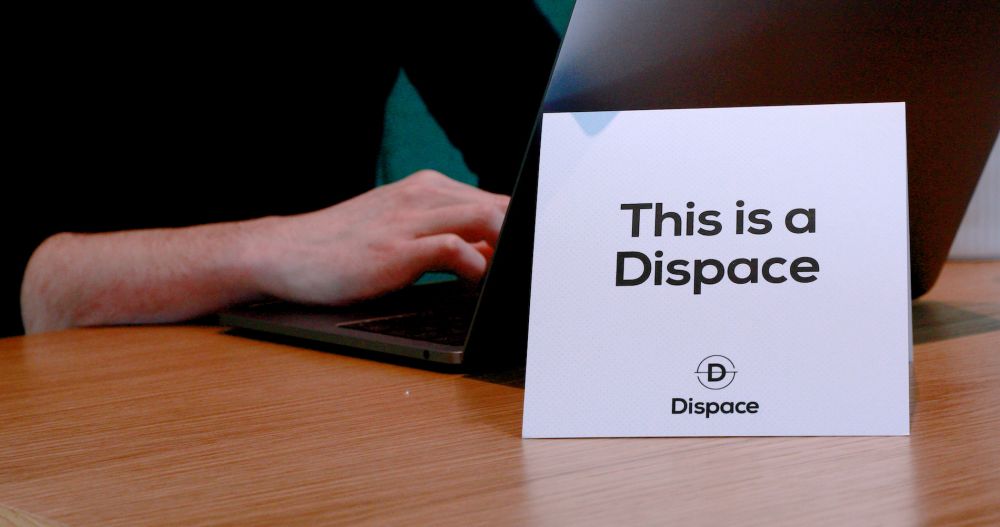 Startup Journey
What advice would you give to a startup entrepreneur taking their first steps?
Don't do it [He chuckles]. Just kidding. In all seriousness, I would avoid focusing too much on all the exciting things that might happen to you as an entrepreneur and get quite a balanced view around what the positives are of it and what the risks are that you're taking.
It's difficult, it's hard work and the hardest bit of the work is not the graft, the physical doing of things, it's the amount of time you spend thinking and worrying about it. I'd be really honest with yourself about NOT your idea - put your idea to one side first and foremost - but about whether you've got the appetite for seeing this through. Be honest about what it takes and what you're giving up in order to do it.
Make sure that you have done a very thorough exercise on your business before you get started because, without that, you're going to really struggle to succeed.
Do a really good job of looking at who's providing this service today, even if there are gaps in it that you're looking to explore, look at who else is operating in this space. If you get to a point where you find that nobody else is, and you feel really clever, make sure that the reason nobody else is doing it isn't that nobody wants the service that you're about to provide to the market.
What's been your toughest moment? And what are the key lessons you took away from the situation?
I think the hardest thing is telling yourself that you're still doing the right thing. You have lots of moments of impostor syndrome, where you look at yourself and go "Did I really believe I could do this? What on earth made me think that?". You have lots of moments where you wonder whether the strategies and the tactics that you're employing in the business are the right things, and you are very susceptible to changing your mind.
So try and set yourself those little milestones, because you will constantly reflect. Otherwise, you'll give up on something that was a good idea, but you just didn't have the confidence to see it through.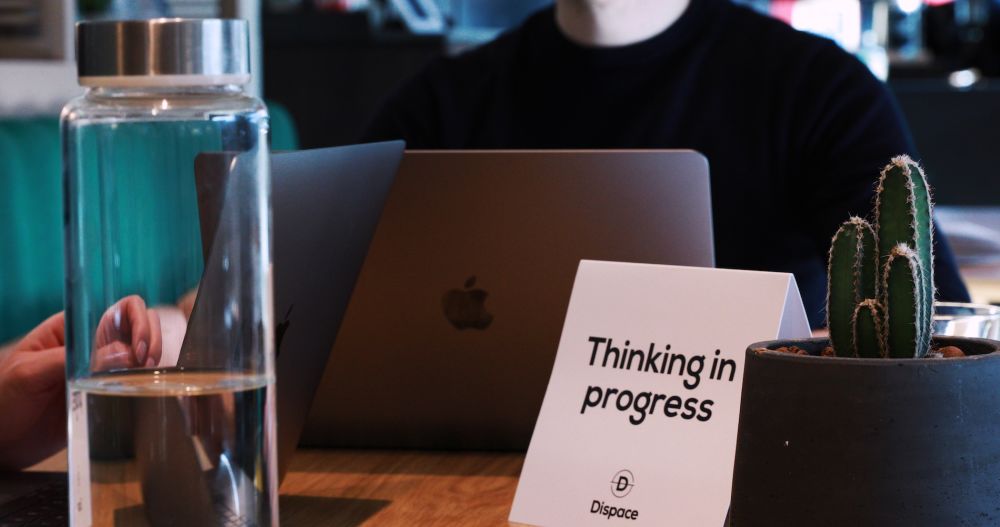 Did you bootstrap the business or have you raised external funds?
We have been fortunate - we've raised some money through the SEIS scheme, which I think is a really great thing for businesses like ours, particularly in this kind of volatile investment times.
We're still a lot more bootstrapped than we would ideally like to be, and I'm sure that we will be looking to raise more funds in the not-too-distant future. One of the things that we found useful was tapping into our networks of accountants and lawyers, who have access to people looking for interesting business investment projects.
Unless you have something that requires very little investment and can become self-serving from day one, you need to be immediately thinking about where the next fundraiser's coming from before you've even started.
What do you believe are common mistakes that founders make?
We have found all along the way that there are people out there trying to serve similar markets in similar ways, and you become very self-conscious of your products compared to that. You wonder whether their approach is the right approach. Those are the things that get you to a place where you can almost decide that you've got a decent idea, but the wrong execution.
You just have to try and continue to be objective and remind yourself of the reasons you believed yours was a good idea and what are the things that you're doing that will address the gaps others don't. You've got to try and remove the emotion from your decision-making and get back to objectivity, basing things around facts and data and information. That's the thing that you have to try and focus on.
So try and set yourself those little milestones; and actually, when you change your mindset and recognise that it's something that has every chance of success, try and feel like its going to get there. The rewards at the end of it would hopefully be worth that investment.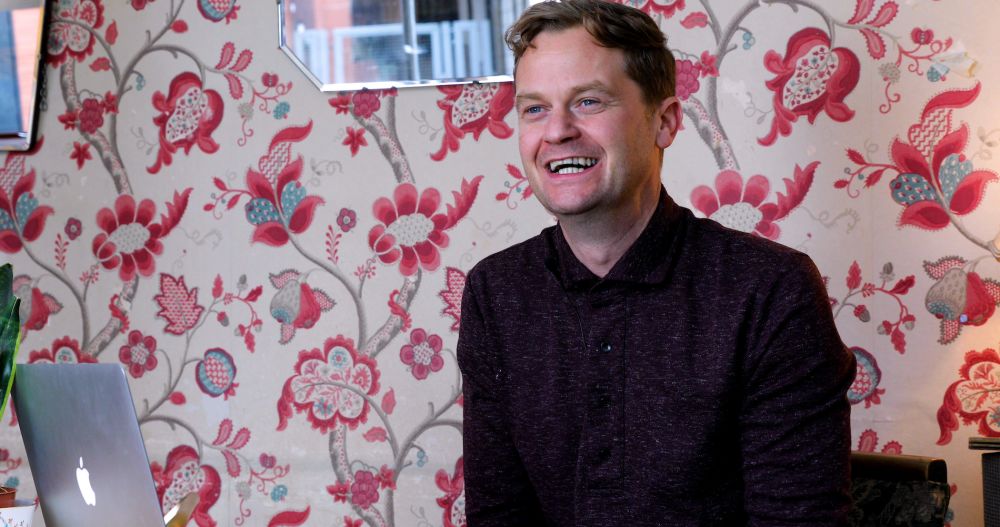 About the team
How big is your team?
We are relatively fresh out of the box, we started talking about this concept back in April last year, and we went live with the business in October. There are four of us in the business at the moment: I've got two partners who are largely on the tech side helping us to build a platform that facilitates the service that we're providing, and a marketing manager, which is obviously a vital element to our business.
What are the must-have personal and professional traits of your employees?
We've got to practice what we preach, right? I don't believe in defining work by hours and days and places. I believe in defining work by clear objectives and delivery of output.
It's important that the other people in the organisation believe in that concept too. Giving people that freedom to decide how they want to work actually brings about an even greater sense of responsibility to do your work. So, it's important that people believe in working flexibly and share the ambition of the business. I need them to recognise that if we get this right, it will at some point become a really exciting and lucrative thing to be involved with, and one that creates lots of opportunities.
How do you position yourself as an employer?
We want to genuinely add value to a community of people who, we believe, need a service to support them in getting to where they need to be. So, it's really important for us that anybody that we hire shares our vision, belief and confidence in the business. Therefore, we want to make sure that when we go through the process of hiring people, we project that need to them.
How do you keep your team motivated and the team spirit on the high?
One of the difficulties that you have, as the owner of a business, is that when you walk in front of the people that you work with, you always need to carry an air of optimism about what you're doing, and, frankly, you don't always feel optimistic.
It's difficult to train yourself to retain this kind of unaffected sense of belief that everything's really positive. The best thing to do is absolutely try to operate like that because it will not only come across to your staff, but also the people that you're trying to encourage to use your business and work with your business.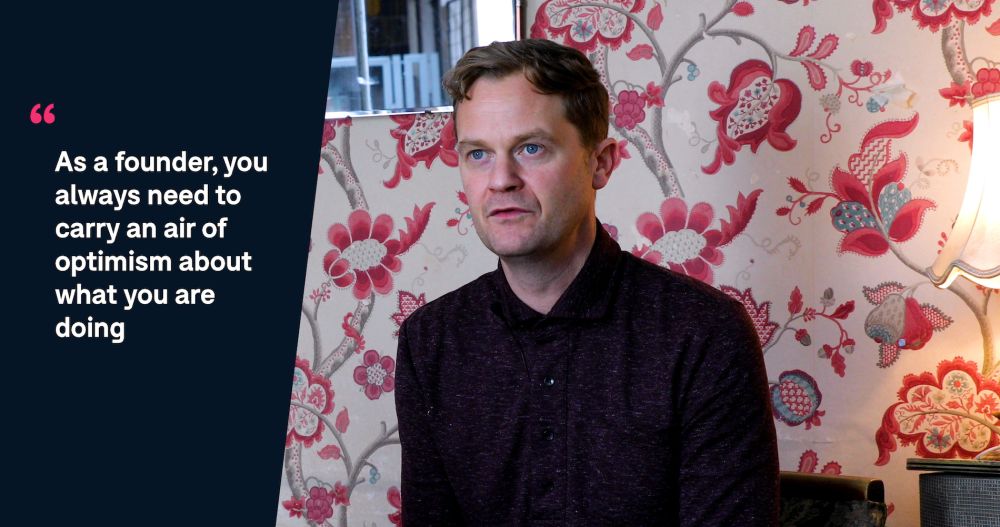 About the founder
How do you relax outside of work?
I find nothing more relaxing than being sat in a field somewhere, in the summertime, with bands playing through the afternoon into the evening with a group of friends and family around me. When you get 70,000 people in one place, it's really difficult to get a signal and that's a great way to unwind.
The other thing is skiing. The kind of quietness and the fresh air you get in the mountains allows people to relax and increase energy.
And then, of course, my children give me a lot of pleasure (they give me a lot of headaches as well), but they are a great reminder of what's important in life, because they are blissfully unaffected by all the challenges that we go through as adults.
Favourite business book & why?
It will sound like I'm just saying this because this is what I do, but there is a book called "Remote", written by the guys who started Basecamp. It's all about their experience of running a 100% remote business. They talk about offices as interruption factories. It's a great Bible for us as a business, and a great proof why flexible working can be challenging, but actually the rewards can be enormous.
Who inspires you, personally and professionally?
A person I used to work with has progressed from being a sales guy to a CTO of quite a successful startup. He proved himself to be a very shrewd operator and somebody that had a lot more strings to his bow than people would necessarily have given him credit for. I take a lot of inspiration from that, as I know he also has had that 'impostor syndrome', yet watching him come out the other side, having achieved an incredible amount, is quite inspiring.
Other than that, it's my dad, who, coming from a fairly unspectacular background, has created a very lucrative consulting business and even post-retirement continues actively supporting a great organisation.
And then, of course, it's my wife, whose knowledge and determination never stops to impress me. She is incredibly meticulous in her research and her willingness to absorb lots of information inspires me to do better.
App you can't live without?
As a middle-aged man, I committed to a huge cliche and got into cycling. What keeps me on track and pushes me to reach my goals is an app called Strava, where I can record my achievements and track my progress. It's good to benchmark myself in ways that aren't just to do with work.
Related stories
We've made buying insurance simple. Get started.
Related posts
11 August 2022

1 minute read

Superscript has teamed up with ESPN, one of cricket's most-loved brands, in an exclusive content partnership.

01 August 2022

3 minute read

From SEO, social and influencer marketing, small businesses need digital/online marketing. Get started.

21 July 2022

5 minute read

What exactly is a stakeholder in the world of business and what does stakeholder management involve? We breakdown who these key players are and the process of how they are managed.