Having a business plan in mind isn't always enough to scale, while taking a jump and trying to grow your business can be tricky. It proves to be beneficial to learn from the experience of people who have already walked the path you're about to embark on. Hosted by our partner, Agora, our co-founders Cameron Shearer and Ben Rose spoke at the Agora Presents: A Founder's Journey with Superscript.
As part of a pop-up event series, this fireside chat gathered together a group of like-minded entrepreneurs to hear about Cam and Ben's journey so far and the importance of partnerships for scaling a startup.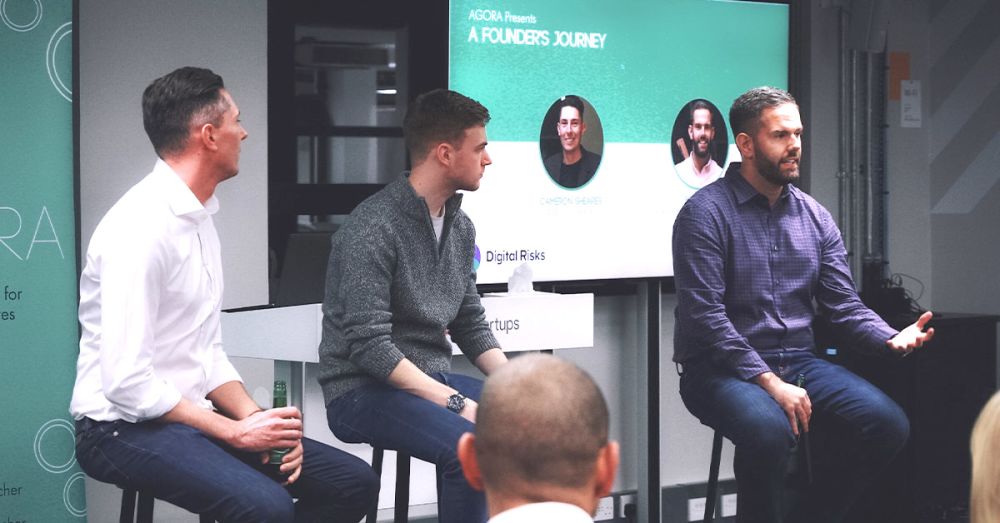 Take us back to 5 years ago - what was it like for you? What was the landscape of insurance?
Ben: Still a very old-fashioned industry, it was even more behind then. We had the idea to provide insurance as a subscription rather than a traditional annual contract, which was totally unheard of in the business insurance world. Some providers offered 'loan' type arrangements, but this came with extra charges and less flexibility. There were also a lot of businesses, particularly more modern digital ones, that couldn't find the right types of insurance online - there were simply no products for them. And, traditional brokers weren't interested in having these smaller customers - they couldn't make the margins work with their high overheads. We focus on allowing customers to have the flexibility of choosing their cover and to take control over what they want to be covered for, as well as how much they want to pay. But naturally, it took a lot of work for us to reimagine those products and make them work for modern businesses.
How did you launch the business?
Cam: It took us about 2 years before we could actually launch our initial proposition - that's just the world of insurance for you. Merely getting regulated as an insurance intermediary took around 9 months. We have quite a complex relationship with our underwriting partners, which was needed to make our online proposition work. Our first contract took around 18 months to put in place. Effectively, we went to an insurer with a proposition that went against almost everything they'd done before. Normally these types of arrangements are put in place where you have millions of pre-existing businesses. They had never given this type of agreement to a startup before. And, we were asking for some fundamental changes to the product. But what worked in our favour was that the insurers were struggling to get distribution in a space where they saw a growing opportunity. They bought into our approach and wanted to support this type of innovation within the industry.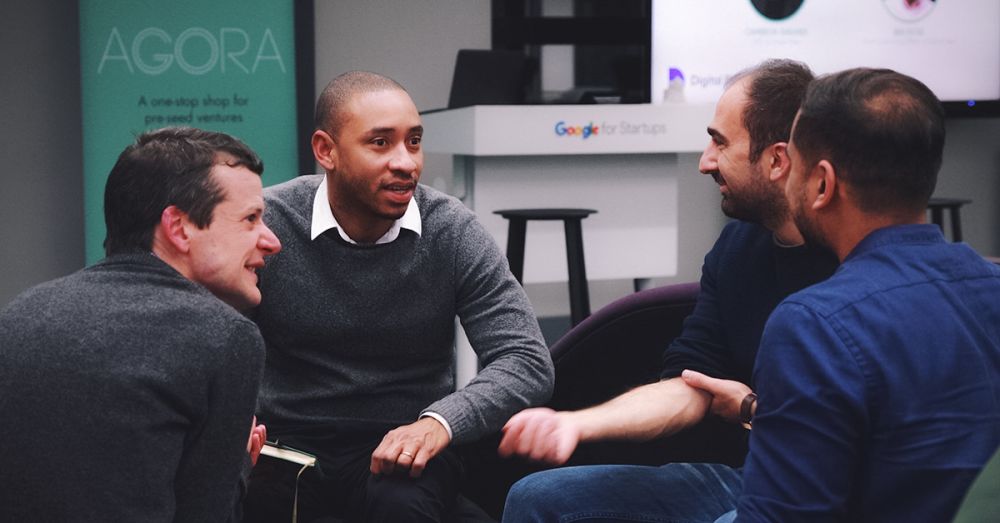 How did you get off the ground?
Cam: We didn't know much about fundraising in the beginning. Looking back, I really knew nothing! We'd built a really good-looking pitch deck which ended up generating quite a lot of meetings with VCs. But this was before we were regulated to trade and before we even had a product. Of course, to build our product and start selling insurance, we needed some starting capital. It only took a few VC meetings before we worked out that the starting point would be some pre-seed angel investors. The term 'InsurTech' didn't even exist at the time - I even remember the debates whether it should include an extra 'e" in 'InsureTech' - so we also ended up spending quite a lot of time educating investors about the insurance space.
The process required bootstrapping as much as we could early on. There is plenty of marketing stuff you can launch and overcome on your own and with minimal capital. Our angel investors helped build on our early efforts, and that's how we got to our first 500 customers. But our seed raised from VCs gave us the capital to build out other distribution channels and achieve almost a 10-fold growth in 12 months.
How did you start getting noticed?
Ben: Insurance companies take a long time to move and it was us, knocking on doors, which went on for months and months. We really only had a PowerPoint presentation - trying to get in front of anyone that would listen. We were very fortunate, however, with the existing relationships we had. Another factor was - often founders come from either a tech background or an insurance background - not both. They might be great in their field but won't necessarily have the right mix of skills needed to pull off innovation across both disciplines. In our case, Cam brought a strong creative and technical set of skills, whereas I had the insurance background in underwriting, broking and claims.
Cam: This has also allowed us to challenge each other - and the status quo of the insurance sector. It's also allowed us to have the right conversations with our insurance partners - knowing what you need, who you need to speak to, and how to get it - is half the task.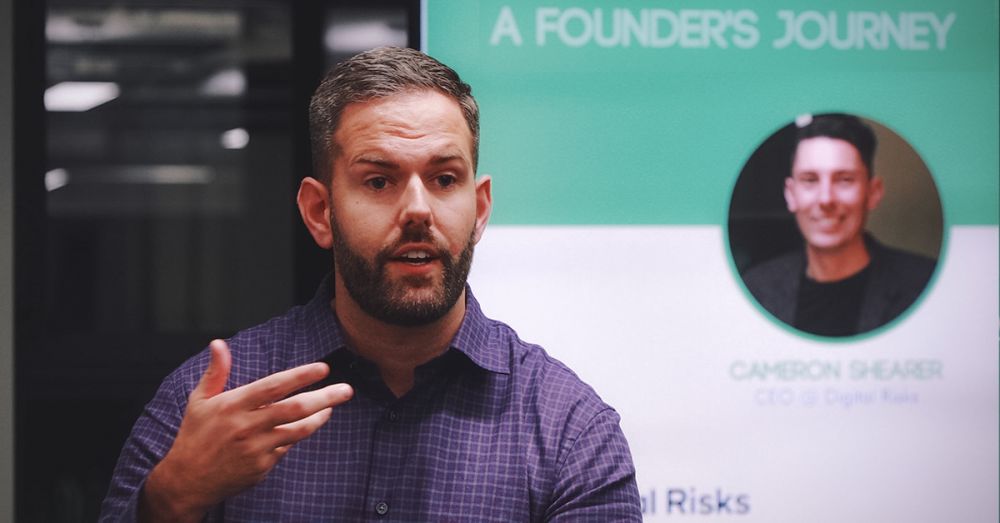 How did you develop your first proposition?
Cam: With my tech background, Ben and I ended up building out the early version of our tech and designing our first insurance products, while we were becoming regulated and onboarding our insurance partners. It's so much easier to sell an idea once you have something to show people. And, having an early MVP meant we could start testing. Of course, the product has completely changed since then - as you grow you start to scale your traffic and customer base, you also get the opportunity to test quicker and quicker to optimise what's working, and fix what's not.
Product development: in-house or outsource?
Cam: If you're building a brand or business where you're doing something innovative and the customer experience is critical - I think that it's fundamental to keep development in-house. This allows you to remain in control of the process, and be a part of the ad-hoc design decisions as things are being built - it's the only way you can get exactly what you want.
What were your hindrances?
Cam: Funding takes much longer than you think. Particularly, in a specialist field like insurance. This, of course, changes at different stages: early on, when dealing with angel investors, you might be lucky to have a relatively quick turnaround - partly because they are often more high-level in their approach, and are more willing to take risks. As you start to progress to a seed stage, or your series A, you are speaking to more specialist VCs, who have to really understand your business to build enough conviction to make an investment. With every round you learn more, progress the business more, and can drive more confidence.
Ben: Everything takes longer than you think - not just the investment. Whether it's a commercial agreement that you're working on, or the regulation side of things, or even just getting partnerships launched. This is where it gets frustrating, considering that in a startup you're used to being agile and quick to turn things around. This is where you might be really hard on yourself, thinking, it's taking too long, but stick at it - everything works out eventually.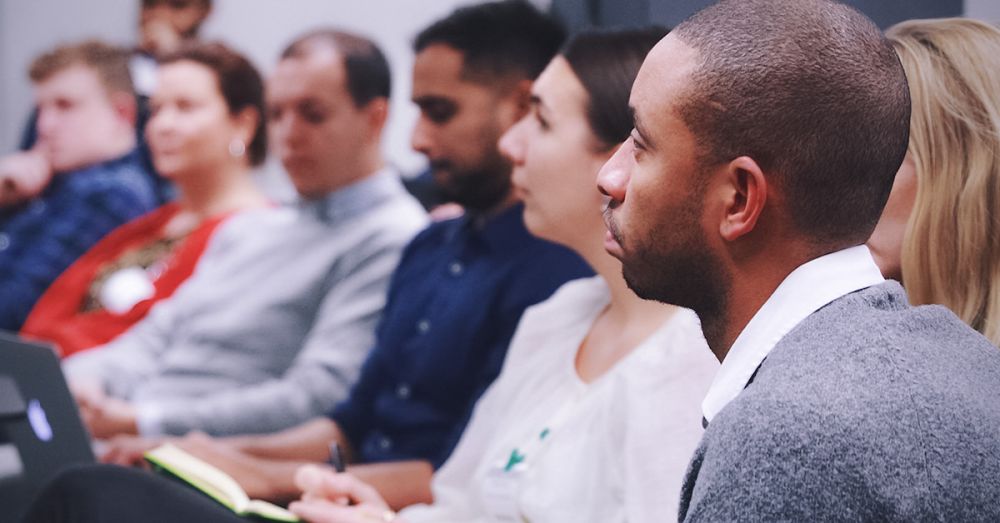 Hiring people: how did you handle a sixfold team growth within 18 months?
Ben: It's a trust thing that you have to overcome at the beginning. It's about understanding what that person can do, and how they work. Especially when, for the last couple of years, you've been so focused on every element of the business yourself. You just have to come to terms with the fact that everyone does things differently - so you need to find people that you can trust. Letting go can be a bit tricky.
Cam: We've placed a lot of value on building and maintaining a strong culture in our team, which you only appreciate, more and more, as the team grows. And, having a good culture comes across during the recruitment process and has become a key consideration for candidates. People are prescribing to a better work-life balance, particularly in startups - so it's crucial to get it right.
Growth priorities: what would you recommend to get to where you are right now?
Cam: It's easy to get caught up in the fast-growth world of startups and VCs, however it is important to understand the pros and cons - despite what you hear at networking events, you don't need to aggressively fundraise to build a great business. We're looking to rapidly scale and build a global business - so our roadmap and ambition has demanded finding capital partners. I would recommend making sure you're well-advised of the process (and the distractions it can bring to your business). Getting some angel investment can be a good way of kick-starting, and you can really try and push as far as you can with that. But, of course, it all depends on the business.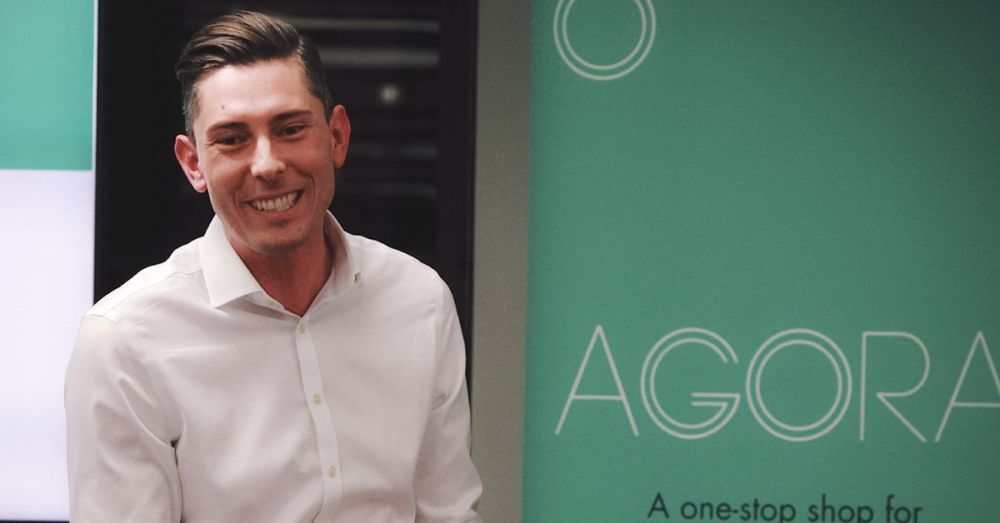 How do you get from the idea to MVP? How did you stay motivated to stick to it?
Cam: I would say having a co-founder (or, at least, a close business advisor) is an important starting point. It's the casual conversations early on that help inform and validate the thought process - which is obviously more difficult solo. Once you have the idea formed - build it quickly in its most basic "MVP" form so you can start testing and learning asap.
These conversations and progressing the business keeps you motivated. Excitement and energy can spark from a chat over lunch. Equally, you can reflect on things that don't go as well - and keep each other positive.
Ben: We've looked back many times and wondered how we've made it. It comes down to that drive and having someone that you trust on the journey. You have highs and lows, but you have to learn to motivate yourself to go out and do it.
Cam: You also have to commit. It's okay to still keep your day job in the early days when you're trying to put your strategy and your concept together, but there has to be a point where you just say "I've got to do everything I can to make this work now" and just make that your mission.
Business and friends: is it worth mixing?
Cam: Tricky topic and it totally depends on you, the friend, and your relationship. We have had investment from friends - that are still friends - but making sure they are business-smart people that fully understand the business model and that it is a high-risk investment is absolutely critical. Having the right contracts in place is also very important - there are a lot of resources that help you get good shareholder agreements - it's definitely worth investing the time and money.
Ben: We were in that fortunate place, where our original investors continued to support us several times. This signals to everybody that the business is doing well. Therefore, finding people who understand the problem that you're trying to solve, and who are passionate about it, is absolutely invaluable.
We've made buying insurance simple. Get started.
Related posts
23 August 2022

5 minute read

There are loads of business bank account options in the UK, but which is the best? Discover our top 5, including their fees and features.

01 August 2022

3 minute read

From SEO, social and influencer marketing, small businesses need digital/online marketing. Get started.

07 July 2022

8 minute read

Starting a business can be daunting – we've kept things simple in this guide to the key things to tick off your list when starting a business.