Few will have seen the Covid-19 pandemic coming. From mass remote working, to the impact on global supply chains, even the most imaginative scenario-planning would have struggled to account for this situation.
While businesses of all sizes have been affected, smaller organisations have their own specific struggles. SMEs starting off with a small staff or customer base may find they feel the impact of quarantine, remote working, and reduced consumer confidence all the more acutely. Some might have also found some unexpected positives - like customers rallying around their local businesses, or increased social media engagement.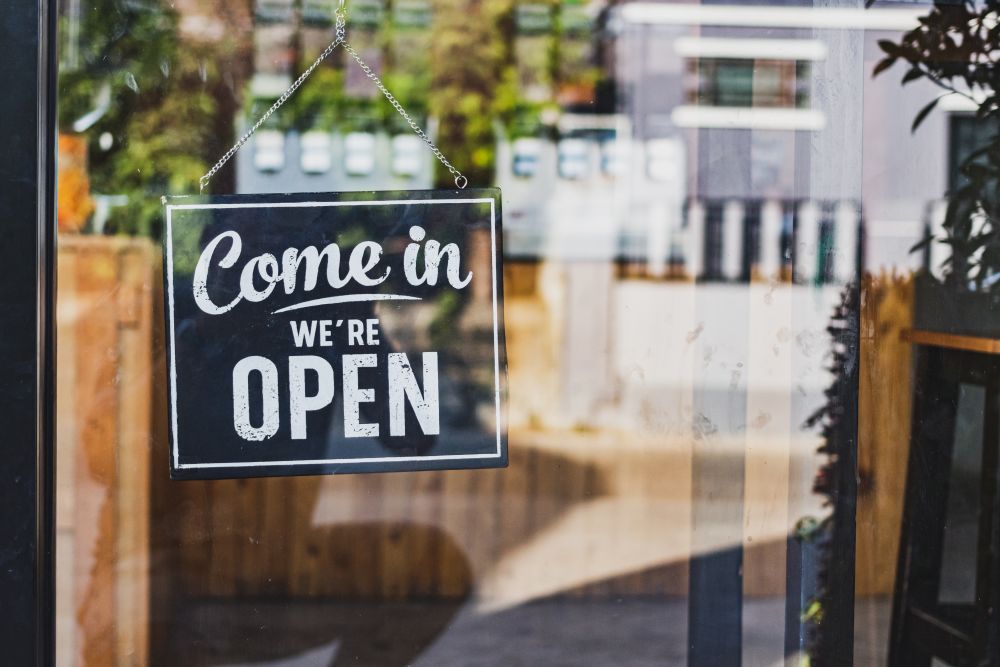 These realities are why contingency planning is so important - to help weather the difficulties and, where possible, make the most of the positives. For some, the last few months will have put contingency plans to the ultimate test. Others have considered contingency planning for the first time. In fact, a study by global consultancy firm Mercer found that a quarter of businesses developed their first continuity plan in response to COVID-19.
As businesses assess the last six months, and look to shore up the future, what have we learnt? Here are just a few tips that might help you with your thinking:
1. Communication, communication, communication...
The uncertainty of COVID-19, especially in those early weeks, showed the value of appropriate communication. Regular updates during times of crisis are key to maintaining staff wellbeing. In fact, when communications agency Edelman released their COVID-19 Trust Barometer, it showed that 'my employer' was the single most trusted source of information. Customer communication is also vital, whether it's informing them of measures taken, of any potential disruption, and who they can contact. If you're able to contact customers before they contact you, this shows proactivity and openness.
Communicating in a developing crisis like Covid-19 requires careful judgement. How often do you communicate, who should the message come from, what is the right tone of voice, and what is the best format - especially given the audience is likely remote - are all questions to consider. Establishing a crisis communications working group to cover all stakeholders is a good idea. It is all too easy for messages to get muddled and spark confusion, especially in the world of social media, so thrash out clear roles and processes, and train spokespeople now, rather than playing catch-up later.
It should go without saying that communication is a two-way street. Listen to your employees, customers and partners as this is the best way to learn what is working and what needs adjusting.
2. Protect your supply chain
Perhaps the most immediate impact at the very start of the pandemic was the disruption to supply chains. Back in early March, the Institute of Supply Management found that 75% of companies reported supply disruption. Whether you have a lengthy supply chain, or it's just a few companies, SMB leaders need to take the time to familiarise themselves with this and stress-test it. Failing to identify alternatives before disruption kicks in could mean a significant obstacle to your ability to operate. Smaller businesses often have one person in possession of all this information - but we recommend storing it somewhere others can access, in case of a crisis.
3. Customer loyalty is king
Customer confidence in the UK is at a decade low - and it's unlikely that this will change rapidly in the coming months. That's why customer retention is more important than it has ever been - so make your existing fans and followers your priority. During this time, ensure your customers are engaging with you in new ways, even if this does not fully make up for the drop in usual sales: you need to play a long game.
If possible, you might consider reorganising payments to help struggling customers, like deferring a payment or changing the frequency from monthly to yearly (or vice versa). On the flip side, if your customer is financially stable, you can offer a discount when they sign up to two years' subscription instead of one, for example, ensuring they are retained for longer.
One silver lining has been the surge of support for small businesses. Pinterest says that searches for "support small business" has increased 351%. In fact, half of small and medium sized businesses in Wales say they grew their customer base during the Covid-19 pandemic, thanks to adaptations made to stay open. Consider the example of one pizza restaurant in Cardiff, Dusty Knuckle, which adapted to produce make-at-home pizza kits. These proved so successful, they've launched a subscription service.
4. Keep investing in technology
When the world's offices went remote, not everyone was prepared. In fact, almost half of UK companies weren't prepared for the transition to working from home and only 39% had the technology in place to make it possible. By and large, however, IT teams have risen to the challenge of people working remotely. But now is not the time to be complacent. Whether it's interacting with customers, working remotely, or new cyber-security challenges, companies need to stay up to date or risk being left behind.
5. Empower and upskill your staff
Companies need to be able to adapt last-minute and approach challenges with a 'can-do' attitude - so creativity, grit and adaptability are essential attributes to look out for in new hires and encourage within your existing staff. We've gathered some advice on encouraging a creative, problem-solving mindset here - but think about scenarios you can use in hiring interviews and training. Instead of the generic 'describe a time you overcame a challenge', ask 'how would you redesign our supply chain overnight'?
As the cliche goes, 'practice makes perfect'. But many teams do not take time to understand the process of responding to major disruption until they are in the middle of one. Roundtables, simulations and role-play exercises are valuable, not only in building up a sense of teamwork, but also staff confidence that you are crisis-ready.
Depending on your company's experience of the virus, you might have other ideas of what training and resources you now need. Maybe you could invest in mental health first aid training, for example. Take the time to ask your people what they would have found useful to deal with this crisis.
6. Establish your north star and follow it
In times of crisis, purpose is what drives us forward. It's also what guides us as we set our priorities. Companies with a strong idea of their north star - the unwavering definition of its purpose and guiding principles - will approach a crisis with a clearer idea of the way forward. Instead of focusing on all the activities and initiatives that you can't do, instead ask 'what are the one or two things we must do', using your core purpose as guidance. Don't be afraid of dropping the rest: crisis response is ultimately about ruthless prioritisation and focusing on the essentials.
As we look ahead to what will continue to be a bumpy ride, and the main lesson of Covid-19 is one of unpredictability. There is no way that you can ever be entirely ready, either for this crisis or the next. But what you can do is ensure you are ready to prioritise what matters most to your business.
We've made buying insurance simple. Get started.
Related posts
21 September 2022

4 minute read

You don't have to be an accountant to understand your financial performance. Use our calculator to assess your business with five important accounting formulas.

01 August 2022

3 minute read

From SEO, social and influencer marketing, small businesses need digital/online marketing. Get started.

21 July 2022

5 minute read

What exactly is a stakeholder in the world of business and what does stakeholder management involve? We breakdown who these key players are and the process of how they are managed.