For many businesses, the upcoming GDPR legislation is a headache. But not PORT. Founded by two data innovators, the start-up is seizing the opportunity to help companies find the value in the new regulations – and build a unique business at the same time. Here Julian Saunders tells us all about it.
What are the biggest opportunities and threats around GDPR?
One of the biggest opportunities is that it gives customers access to and control over their data, which in turn opens up opportunities for other businesses. Under the GDPR, individuals can ask organisations that hold their data to give it to them in machine-readable format. They can then share it with other businesses who can offer them additional services that improve their quality of life and make their lives easier. For example, you could request your buying history from a supermarket, which you could then share with an organisation who offers buying recommendations, so it can tell you how to buy the same products but donate to charity, or recommend which products you should buy less of. Or if you have a medical condition, it could give you dietary recommendations and let you know where is best to buy those products – all of which could be done in an instant. The opportunity for businesses to ingest consumer data and deliver out expert, personalised recommendations, services and products is phenomenal.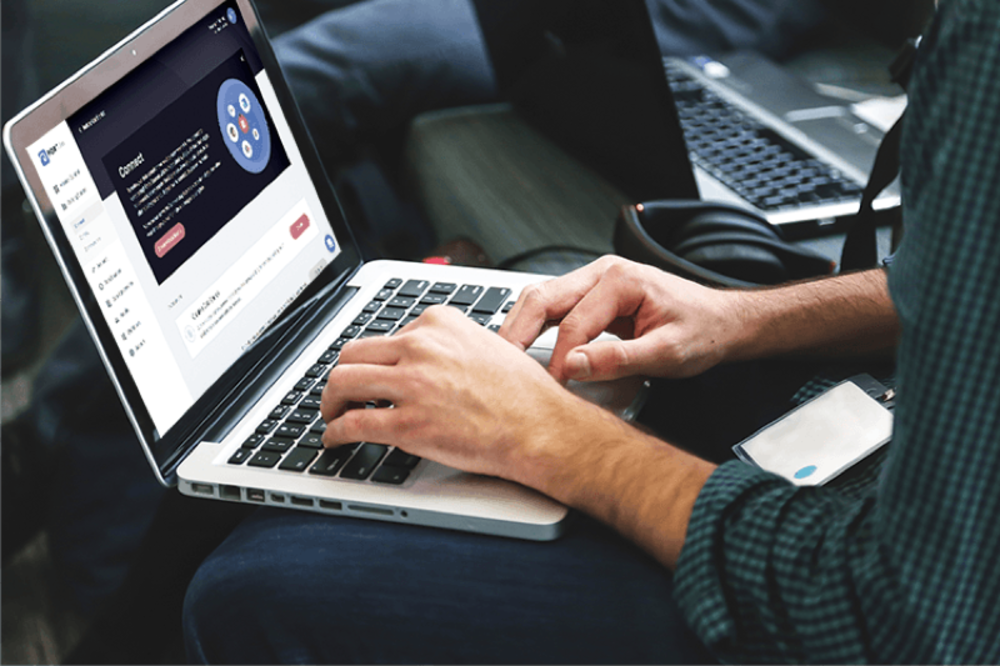 What do you think will be the biggest danger for companies?
The world has changed as far as personal data is concerned, and security and privacy are now firmly at the top of the agenda. The new legislation puts the onus on businesses to keep customer data private and secure and if they fail to do that, the reputational stakes are very high. In the world that we live in now, where your competitors are working to build things faster, cheaper and better than you, your only unique piece in the jigsaw is your brand reputation. If you lose that by not respecting the privacy of your customers or, even worse, letting their data fall into the hands of hackers then all that hard work will be blown overnight, as has just happened on enormous scale to Equifax. They've gone from being an industry leader to a basket case - overnight. The stakes in play are immense and the enemy is disconnected services – things like telephone calls, forms, notes, laptops and personal data being lost within complex systems. There is a huge risk to reputation if organisations abuse people's privacy or fail to protect their systems sufficiently.
How will Brexit affect GDPR compliance in the UK?
It won't affect it in any major form. The UK is going to be introducing its own equivalent regulation called the Personal Data Bill which will effectively be a mirror replication of GDPR. There will be a single digital market across Europe and the same regulations will apply across all countries.
Do you think businesses are ready for GDPR?
A lot of people are saying they are prepared for GDPR, but in our experience - and this is only anecdotal – the vast majority are not practically prepared. And if they are, they're probably only looking at it from a pure compliance perspective and clearly GDPR is so much more than that. The legislation has been developed against backdrop of a global re-balancing of power between businesses and people, around their personal data. The regulations are conceptual in as much as they are there to set the parameters for a better, fairer way of managing data, that benefits both businesses and individuals.
About PORT
What's the idea behind PORT and how did it start?
The idea is to be the secure data bridge between businesses and individuals, allowing data to flow in both directions, in compliance with the GDPR and in the interests of both parties. My CTO, Dan Eltis, and I have been working with personal data for the last ten years so we understand the process very well. We previously built a service for Martin Lewis, MoneySavingExpert called Cheap Energy Club, where you enter a few details and it finds you the best energy deal and continually checks the market to make sure you're updated on any new offers. It has been massively successful, with over 3 million members, all of whom have benefitted from having their energy bills cross-checked against the market on an ongoing basis. When we were running that business, we became involved in government initiatives around data empowerment for consumers and realised that for both businesses and people to benefit from data, there had to be a secure bridge between the two. And of course with GDPR compliance coming along, it was the perfect timing to build the technology to do that.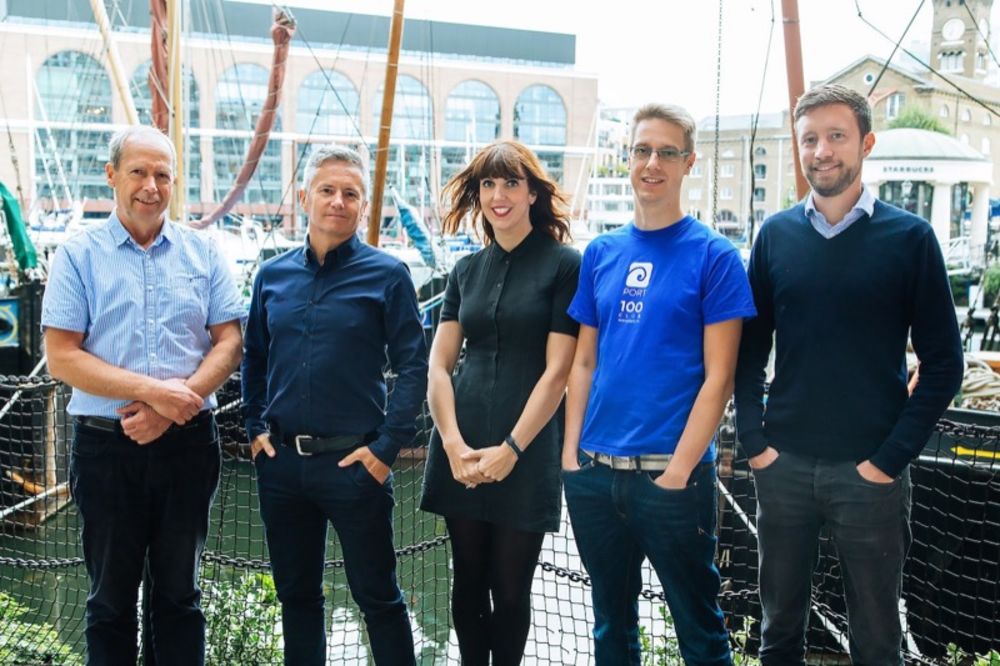 How long's it been going?
We launched a couple of months ago and we're currently taking on pilots. We'll be fully live and taking payments from mid-December onwards.
Where will PORT be in five years?
We would love PORT to be at the heart of enabling companies to do better data-driven business with their customers. We want to help businesses to be trusted in how they manage personal data and for individuals to see that their data is being respected and their privacy and desires are being respected. If we can support businesses in giving a better, personalised service to their customers then we'll be very happy with that!
What's the most important thing you're working on right now and how are you making it happen?
We're working on refining the onboarding experience by testing the product with some carefully selected pilot businesses. We've got about 50 and we're going through hand-holding at every step of the process. Most of them are SMEs but we're also in discussion with some enterprises and some major distribution partners.
What's the company culture like? Do you work in a co-working space?
Our company culture is casual informal but we are very much focused on getting stuff done. We're currently working in Rainmaking Loft at St Katherine's dock – we've been totally spoilt here. In the summer it feels like you're working in Monaco - we work with about 180 fabulous people – we're like one big family but the only downside is it's being closed-down at Christmas. We've just decided to move to Huckletree so I'm sure we'll survive in the City.
About you
Is this your first business?
I've had lots of businesses. I original started in design and built up a large, international design consultancy, together with my brother. That was in London, New York, Hong Kong and Sydney and my brother still runs the Sydney arm of it– now specialising in shopping centre design.
What do you think is the greatest innovation in the past decade?
Unfortunately I'm going to be super predictable! I really can't think of anything that could anywhere near compete with the iPhone, which is 10 years old this year. It's single-handedly, fundamentally changed the relationship between humans and technology and that is an astounding achievement. I bought one on the first day that it launched in the UK and I've had an iPhone ever since. It's the touch-screen that changed the world. We never think twice about having to take a map with us anywhere - you just open your phone and you know where you're going. It means that people travel further, they go to place they would never previously have gone to, they take shots they would never have previously taken. We work by Tower Bridge, which means pretty much everyday I open my phone and I look at the tide times, because I can! Those kind of things, just 10 years ago it would have been incredibly difficult and now it's in the palm of your hand.
What's your best piece of advice for someone looking to build a great business?
There's a few things - firstly decide what really motivates you because whatever business you choose it's going to have to rely on an enormous amount of motivation that has to come from somewhere. Building a business is very rarely successful so you really need to build something you're madly passionate about. It's only a year or two down the line that people realise that money isn't that much of an incentive. You're never going to build a big successful business if it's not something that you're totally wedded to. Secondly no matter how talented you are, you must stay super focused on achieving your clear vision.
What was the most difficult lesson you have learnt on the job?
Have belief and trust in your own judgement.
Why do you like being a founder?
For me, it's because of my design background – I like conceiving things and then making them turn into reality. I enjoy working with teams to do that – I love the contributions that other people make when you can get a collaborative effort going towards a single-vision…. and probably that no other company would have me!
What gets you out of bed in the morning
The radio – up at 6:30, I find out what's happening with the day and then get excited about heading into town.
Do you have any life or work hacks?
Meditation – every day – minimum of 20 minutes in the morning, every morning and if you can combine that with Qi Gong (a Tai-chi exercise routine) - that's my little life hack.
Business insurance
What are your pain points with finding business insurance?
Like all insurance, it never seems to be top priority. The pain is knowing that you're going to have to spend time doing something that you know is needed but you don't appear to have any immediate need for, although you understand that it's absolutely essential. If you can deal with someone that understands your needs, it makes it a whole lot easier.
Are you aware of the risks involved with a platform like PORT?
After years of starting businesses of various types, I really do think it's worthwhile carefully thinking through the potential pitfalls in business because they're many and varied. Insurance may not seem critical or relevant when things are going really well - like most things in life you can only be a few seconds away from a near disaster and when that happens business insurance is critical. Whether it's about data breaches, cyber insurance, legal or cover for damages – you never know when you're going to need it – all you can be certain of is that you will need it at some point.
We've made buying insurance simple. Get started.
Related posts
18 August 2022

5 minute read

Insurance has seen hard market conditions in recent years, insurance expert Luke Chesworth explains signs this is ending and what businesses need to know.

27 July 2022

3 minute read

A likely expansion of SM&CR will impact how fintechs approach their directors' and officers' liability insurance. In this article our expert explains the actions you can take now, and how Superscript can help.

18 July 2022

6 minute read

What is the Payment Card Industry Data Security Standard (PCI DSS) and what do the version 4.0 updates implemented in 2022 mean for your small business?