Which are the startups to watch in 2020? We are looking forward to see how innovative companies will continue using technology to make our lives easier and completely rethink the world around us. We put together a list of some of our favourite startups that have impressed us throughout 2019 and, undoubtedly, will continue to do so in the new year.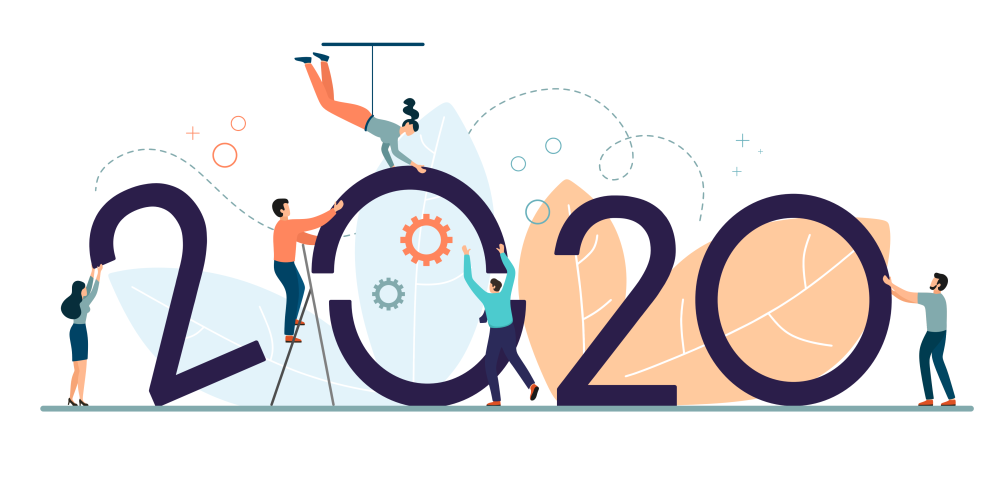 Igloo is a company that aims to help the environment by providing an efficient supply of green energy. Founded in 2017, this startup has made it into the 2019 Top 100 list as an impressive number 2 and presents a strong competition for the traditional energy suppliers.
Going against the usual norms of the industry, Igloo's mission is to spend less and charge less. By encouraging their customers to use less energy and pay less money for it, the aim is to create a greener future for the connected generation, diminishing their carbon emissions. Igloo uses their nifty tech to provide bespoke recommendations to each customer regarding their energy consumption to save money.
Offering transparency, fair rates and a great mobile app to manage your account, Igloo presents a no-brainer in choosing your next energy supplier.
Tempo is a young startup that takes on traditional recruitment. With a beautifully designed online platform, Tempo is an AI-based hiring tool that works both ways - for employers and candidates - to find the perfect match.
The platform presents an excellent medium for candidates to showcase their skills, while employers are encouraged to disregard CVs and degrees, paying attention to the things that matter most. Designed specifically for non-technical roles, the tool uses clever tech to highlight candidates' skills and personality traits through their profiles and videos to help companies find the best possible business and culture fit.
The whole recruitment process can be done within the platform, from posting a job to making an offer, and is set to take less than a week, with a record hire made in 27 minutes. Overall, Tempo is the way to go if you want to save time, money and resources when growing your team.
Doing exactly what it says on the box, Dreams is a Stockholm-based fintech startup launched in 2016 and designed to help "dreamers become achievers". This is not your usual savings app - basing their tech on behavioural science, Dreams analyses its users' habits to identify the optimal way for them to save money and achieve their financial goals.
Be that a property ladder, a road trip or your dream wedding, the app will help you in a way that works for you, whether you're saving alone, with your partner or your friends. Not only it helps you save from your funds, but it also allows you to access a variety of investment opportunities, giving an average of 4.5% investment return.
Having partnered with AXA IM, Dreams has raised €9 million earlier this year and plans to expand into other countries within Europe.
A startup that set a record in reaching its unicorn status, Bird is a scooter company that was valued at over a billion in just over a year. Just last October, the company raised another $275 million, bumping its valuation to a staggering $2.8 billion.
Bird has been powering cities around the world with electric scooters since its Santa Monica launch in 2017 and helping its users to cut back on CO2 emissions "one ride at a time". The slick-looking scooters are complemented by an even slicker mobile app that lets you locate and ride a Bird in minutes, wherever you are. Though it hasn't reached the UK just yet, Bird is ever-so-popular in the United States and continental Europe, as well as some Middle-Eastern cities. It's safe to say that we cannot wait to see the flock arrive in London.
From one flock to another, we couldn't help but include our partner Starling Bank in the list. According to the company, "when a group of starlings fly together, they create something beautiful, safe and strong". Now planning its expansion to Europe Starling raised an additional £30 million in funding in late 2019 and continues to challenge the industry and change the ways that individuals and small businesses bank.
Offering no monthly fees for business accounts, Starling is the number one bullet point on the checklist when starting a new venture, and with a versatile marketplace of partners, the Starling platform offers a comprehensive set of tools to start and grow your business.
We've made buying insurance simple. Get started.
Related posts
01 September 2022

5 minute read

Getting started as a freelancer can be daunting, we've shared some of the best sites to consider if you're looking for work as a freelancer.

23 August 2022

5 minute read

There are loads of business bank account options in the UK, but which is the best? Discover our top 5, including their fees and features.

18 August 2022

5 minute read

Insurance has seen hard market conditions in recent years, insurance expert Luke Chesworth explains signs this is ending and what businesses need to know.