We should have known the election result would confound all expectations. If the last couple of years have taught us anything about politics, it's to expect the unexpected and, whatever you do, don't make any predictions. But who would have thought the Tories could lose such a huge lead in just two short months? Some achievement.
What we're left with is another hung parliament and the prospect of a coalition government, but this time it's the Conservatives propped up by the DUP (Democratic Unionist Party) in Northern Ireland. Although at the time of writing even that wasn't confirmed. So, what does this all mean for digital start-ups and small businesses?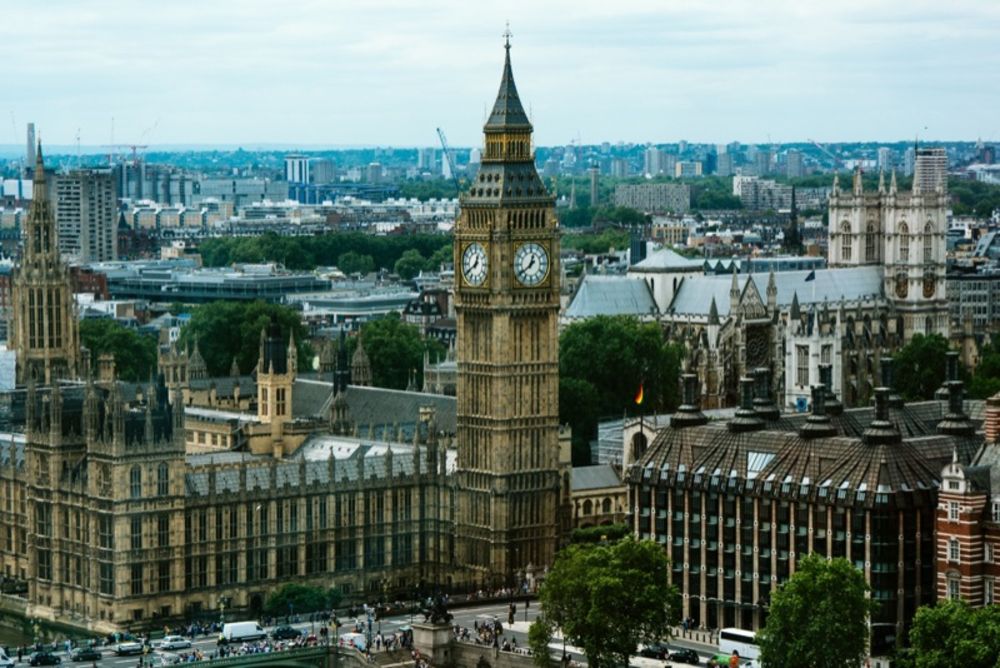 More uncertainty
If there's one thing we can all agree on it's that the result has magnified the uncertainty felt by nearly everyone in the country, and especially the business community. If the murky prospect of Brexit wasn't enough to unsettle businesses, then this has surely done it, with the possibility of another leadership contest or election on the horizon. The British Chamber of Commerce summarised public feeling aptly in its statement: "The electorate's split decision generates further uncertainty for business communities, who are already grappling with currency fluctuations, rising costs, and the potential impacts of Brexit."
Far from achieving a mandate, Theresa May has created an even weaker government unable to implement much of its manifesto, including promises regarding SMEs and digital businesses. Meanwhile, the pound has taken another hit, which will undoubtedly have a knock-on effect for start-ups and small businesses across the country, particularly those who source from overseas suppliers.
What does a deal with the DUP mean?
Senior Conservatives have been in talks with Arlene Foster, the head of the DUP, this week to thrash out a deal, although the horrific fire at Grenfall Tower has delayed any planned announcements. What we do know is that it's likely to be a 'confidence and supply' arrangement, whereby the DUP lends its support to the Conservatives on motions of confidence, particularly the Budget and the Queen's Speech. That could help the Conservatives follow through on some of their pledges and the Brexit agenda, although how easy that will be in practice is another matter...
The DUP are also likely to demand some changes to the Tories' tax plans , particularly their social proposals, such as means testing the winter fuel allowance and bringing in the so-called 'dementia tax.' And any changes could have a knock-on effect on the Conservatives other tax plans, including reductions in corporation tax, which would have an impact on start-ups and small businesses.
A silver lining?
On a positive note, it now looks almost certain that the 'hard Brexit' espoused by the Tories is unlikely to happen. Any deal with the DUP will require that a soft border between Northern Ireland and the Republic of Ireland be retained – something that would automatically require concessions. Not to mention that the election result is seen by many as a rejection of the Conservatives hard-line stance.
We could therefore see a shift towards a consultative, cross party approach, with a greater likelihood of remaining in the customs union and retaining some free movement of people. This would be good news for the UK's SMEs and digital businesses, helping to safeguard international trade, recruitment and investment.
On the downside, the current situation means we're also in a weakened position to get what we want from Brexit negotiations and could simply be at the mercy of the EU. As the Federation of Small Businesses (FSB) said in its statement: "It is important to go into the Brexit talks from a position of strength, focused on getting the best deal possible for trade and access to workers and skills. Negotiations should be led by a government and a prime minister that will be in place for the duration."
For now, it all hangs in the balance. But it's looking increasingly unlikely that Brexit negotiations will go ahead as planned next week. The business community is calling out for stability; it's time for the leading parliamentary parties to stop playing politics and deliver it.
We've made buying insurance simple. Get started.
Related posts
18 August 2022

5 minute read

Insurance has seen hard market conditions in recent years, insurance expert Luke Chesworth explains signs this is ending and what businesses need to know.

01 August 2022

3 minute read

From SEO, social and influencer marketing, small businesses need digital/online marketing. Get started.

27 July 2022

3 minute read

A likely expansion of SM&CR will impact how fintechs approach their directors' and officers' liability insurance. In this article our expert explains the actions you can take now, and how Superscript can help.