What it's like to start a yoga business during lockdown
Side hustles are by no means a new trend. However lockdown has put a spotlight on how entrepreneurial Brits are turning to side hustles to either plug an income-gap or to simply make a bit of money doing something they love.
Our research* shows that, of those currently with side hustles, three in 10 started these ventures during lockdown. For some, this may have been out of necessity after losing their income due to COVID-19. For others, this may have been a decision born out of the extra time they had on their hands during lockdown. Or perhaps COVID-19 presented an opportunity that wasn't there before.
As well as the reasons why people started side hustles, also very interesting is that almost a quarter (24%) of people plan to make their side hustles full-time hustles in the future.
Emma White is a great example of someone who has taken the impact of COVID-19 as an opportunity to pursue her passion of yoga full time. We sat down with Emma to hear more about how she's transitioning yoga from a side hustle to her full-time job: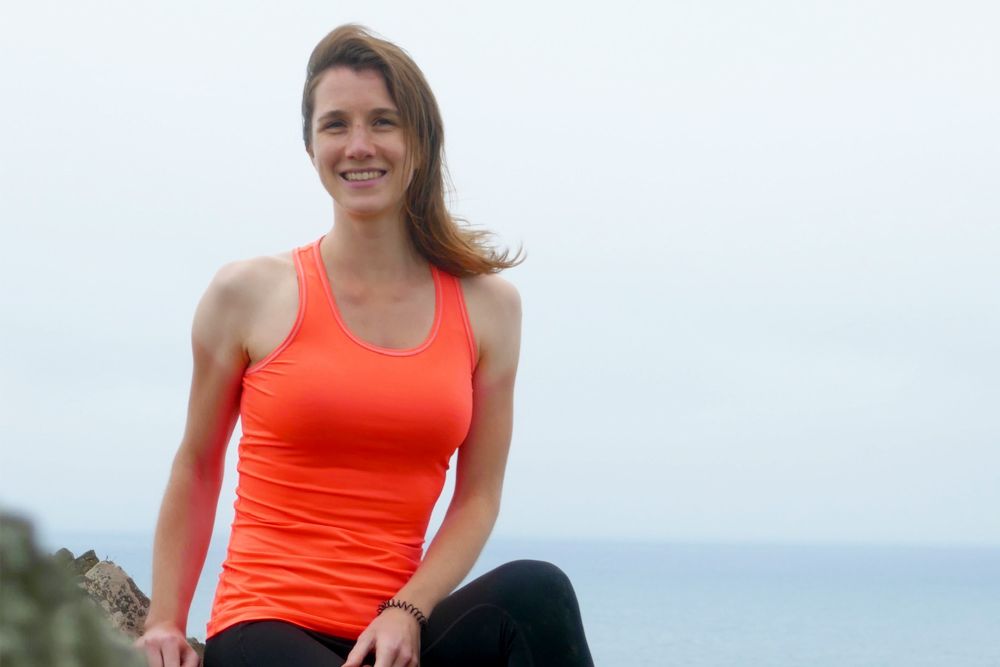 Tell us about your yoga journey so far...
I first started practicing yoga at university, as a supplement to the training which I was doing as a rower. I practised yoga on and off over the following years, never allowing myself the time to dedicate to a regular practice, but always enjoying the wonderful energy, strength and sense of calm that I felt after each class.
For several years, yoga was just the odd addition to my exercise routine – something which I did when time and opportunity allowed, to work on strength and flexibility, but not a priority. It was always there in the back of my mind however as something I would like to do more of and get better at.
Finally, at the start of 2018, I made it a New Year's Resolution to commit to yoga and to give it a proper go. An introductory offer at a local studio turned to a monthly membership, and then an annual one – I was hooked!
What spurred you on to start teaching yoga?
Having experienced some of the physical and mental benefits of yoga myself, and noticing the positive impact which the practice has on so many people, I wanted to share this with as many others as I could. In particular, I wanted to try to bring yoga to people who might normally dismiss yoga straight away as not being for them (maybe because they're not flexible, or don't realise that there is more to yoga than lying on the floor and stretching!).
I signed up for yoga teacher training primarily because I was interested in a new challenge, taking my own practice to the next level, and also deepening my understanding of the philosophy of yoga.
As I moved through the teacher training programme, this intention grew as I learnt more and started practice teaching on friends and family, some who were completely new to yoga. As well as enjoying the energy of teaching, I also noticed how some of the more reluctant beginners changed their attitudes towards yoga over just a few weeks. With the encouragement and endorsement of those I had been practising on, as well as the support of a hugely positive and inspirational teacher training group, suddenly there was not a doubt that I would start teaching yoga.
What made you pursue yoga full-time?
I certainly never thought that a year after signing up, I would have taken voluntary redundancy in order to start my own yoga teaching business!
If you'd told me at the start of 2020 that I'd be setting myself up as a full-time yoga teacher by now, I'd have thought you were joking!
My path to becoming a full-time yoga teacher has very much been shaped by how I was affected by the COVID-19 lockdown. I used to work for a luxury travel company as a sales consultant. As you can imagine, this industry was badly hit by everything that has happened this year and I was placed on the government's furlough scheme. In many ways this was perfect timing for me. My seven-month yoga teacher training course had begun at the end of January, and suddenly I had all of this time which I could dedicate to immersing myself in the learning and the training, to practising and to studying, and to absorbing all that I could! I soon established my daily and weekly rhythm, and quickly found that the more I read and discovered about the philosophy of yoga and its practice, the more I wanted to go deeper still. I set up some regular classes with friends and family so that I could practice my teaching and found that I was enjoying the whole experience more and more.
When I received a call from work telling me that I was to start back again in a few days, I didn't know how to feel. Deep down, I had come to realise that I actually didn't want to stay in my current job for much longer, but I knew that I should be grateful that I still had a job to go back to.
A key mindset and principle of yoga is to be true to yourself – to listen to what your body and your heart is telling you to do, and to align your actions with your values and your intentions. As I went back to my former job, I no longer felt the alignment and satisfaction which I once had. My priorities, dreams and values had changed and I knew that at some stage, when the time was right, I would have to leave to dive into yoga teaching full-time.
Then, my firm offered voluntary redundancy. As soon as the opportunity was announced, I knew that I wanted to take it, but it was still a challenge to press send on the email confirming my request, as suddenly that meant that I was on my own. I was committing to making this business real, and to everything that went with that. Whatever that may be.
What do you love about turning your side hustle into your full-time job?
Many things! In particular, I love that:
I can spend all of my time focussing on building and creating something that is my own, and on doing something that I love.
My full-time job doesn't feel like work!
Knowing that every small action and step that I take brings me a little further towards shaping my own creation.
I am using such a wide range of skills (some of which I have not used for years – creative poster and website design for example!) and am learning all of the time.
Through teaching yoga and meditation, I can share some of the benefits that I have felt from these practices with others around me.
How do you hope to grow your yoga business in the future?
My long term vision is to eventually open a studio which offers a range of styles of yoga and which has a place for meditation. I see this studio as a place of learning and new possibility in which regular workshops are run and teaching of the wider strands of yogic philosophy (beyond the physical poses) takes place. But that's a way off yet!
My focus at the moment is on setting up in-person community classes in my local area. For the last few months, most of my classes have taken place online using Zoom, but now that spaces are open once more, I am keen to start teaching in-person more regularly. I am hoping that by having the option of in-person and online, I will be making my classes accessible to a wider range of people.
Alongside this, I'll be exploring private yoga, corporate yoga and club/membership yoga.
What advice would you give to others hoping to take the plunge from side to full-time hustling?
Your experience, and ultimately your business, will be what you make of it. There will always be that moment of doubt, that voice in your head that tells you it's a ridiculous idea that will never work. But if there's another voice too, a voice that speaks from your heart encouraging you to stay true to what you value and how you want to live your life, then listen. Put your focus (your drishti as we would say in yoga) on what could go right if you were to take the plunge. Create a clear vision for where you want your business to go in the long term (be ambitious and dream big!), and then break it down into the small steps that you will take to get you there.
Keep returning to your vision, and to that original voice in your heart - the reason that you are doing what you're doing, and remember that everything takes time to grow. Have courage and persistence and take each day as it comes, celebrating each small gain, and being content with the fact that whatever stage you are currently at right now is exactly where you are meant to be.
You can find Emma on Instagram and view her website.
*Survey of 2,002 people with side hustles conducted by Censuswide, on behalf of Superscript, between 10th-15th September 2020.
We've made buying insurance simple. Get started.
Related posts
In this article, we identify the legal documents that are essential to organise when establishing a strong legal grounding for your business

Ready to break into freelance accounting? Discover the qualifications you'll need, an average freelance accounting salary and tips for finding your first clients in this step-by-step guide.

28 April 2021

2 minute read

Confused about UTR numbers? Get the answers you need, like what it is, how to find it and what to do about a lost UTR number.