What are the four basic marketing strategies for startups and SMEs?
Marketing is what makes the business world go around. The world's biggest companies spend large portions of their budget on marketing, because they know that it's good marketing, above all else, which will bring them the greatest ROI.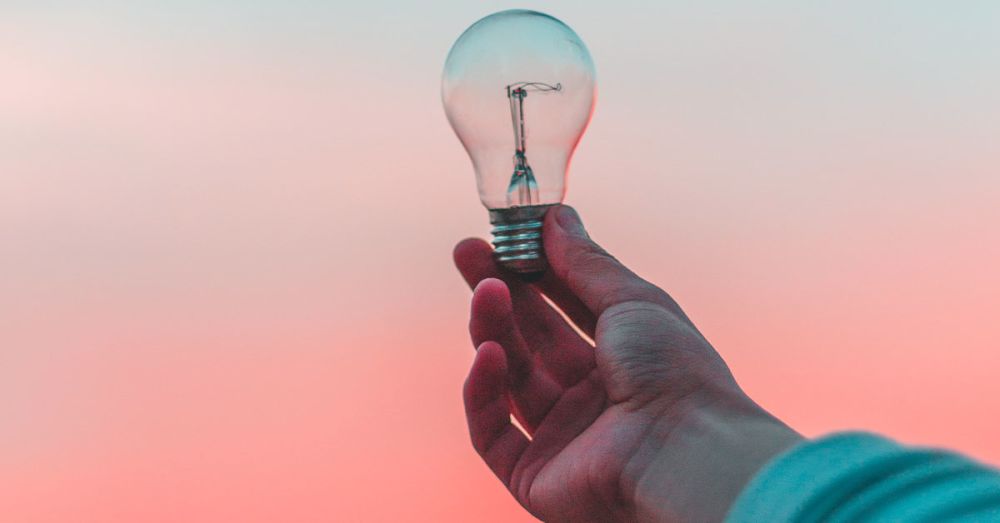 However, even if you're a startup or SME with a relatively low budget, here are four basic marketing strategies which can get your brand trending, without breaking the bank. All you need is creativity, time, and the willingness to go through a bit of trial and error.
Four basic marketing strategies
Content marketing
If you can get it right, content marketing brings great results. Plus, social media and the accessibility of modern media editing tools means that producing high quality content is easier than ever.
Content marketing works pretty simply – you produce content and you get it published wherever your intended audience hangs out. The term 'content marketing' is pretty broad, encompassing everything from blogs, to videos, or even live performances, so you can mould it to fit almost any business model.
If you create and promote your content well enough, you'll drive up brand recognition and brand engagement as well as gaining organic leads via SEO. Content marketing is also a key tactic in influencer marketing, which is something you may wish to look into in the future. Good content which engages your audience and demonstrates that you know your stuff will help to position your company as a real authority in your field. That's great for improving your reputation and for generally building up your name.
The crucial thing to remember here is that content is only as good as it is useful. The modern consumer has an absolute wealth of choice where content is concerned. To make sure that the right people are seeing what you're sending out, ensure that it's relevant to your target audience. This will require a bit of research into who you are targeting and what they're interested in, so make sure that you know this before you start any content marketing campaign.
PR
PR and content marketing often go hand in hand. The major difference is that PR focuses more on third party and media outreach than on simple publishing of content.
A PR strategy will usually involve getting your content, branding, quotes, or namedrops onto external platforms. This can be as simple as sending out press releases about an event you're running, or as complex as an entire media-focused campaign bringing the spotlight onto your brand and its values. The value of a PR campaign is that it both increases your exposure and enhances your brand credibility. Being mentioned, reviewed, interviewed, sampled, or otherwise featured on a third-party platform is a tacit endorsement, and a great way of boosting your reputation in the field.
UGC
UGC stands for User Generated Content. Essentially, it's an iteration of the age-old 'Word Of Mouth' marketing, adapted for the hashtag generation. The classic example is the 'Share a Coke' campaign, in which Coca-Cola released bottles with names emblazoned upon the labels, encouraging people to take and share selfies when they found 'their' coke bottle. The brand name was quickly trending all over the world as delighted Coke drinkers found their own name on their favourite drink. Through something as simple as printing labels with names on, Coca-Cola turned hundreds of thousands of ordinary people into brand ambassadors and ensured their continued position in the public eye.
You don't need the multi-billion-dollar resources of Coca-Cola to inspire good UGC, however. All you need is enough incentive, relevance, and customisable elements to inspire your audience to get involved in your campaign. Creating a good hashtag and an engaging premise is a great start. Add in just enough leeway for your audience to make their posts their own (albeit with your hashtag) and you've got a win-win situation.
One word of caution, however. You really do have to be sure that the campaigns you're inviting your audience to participate in are targeted correctly, are relevant, and are innocuous enough not to ignite a firestorm. If there's the slightest chink in your armour here, trolls can and will stick the knife in. So be careful.
SEO
Search Engine Optimisation is something you should be incorporating into all of your marketing efforts. You could be producing the best content in the world, but it's worth nothing if people can't see it.
SEO is all about making your marketing efforts Google-friendly. Google's algorithms like high-quality, relevant content which sticks fairly closely to its point. Don't try and trick Google by cramming out your content with 'relevant' keywords – Google is wise to that kind of thing by now. Keywords are important, for sure, but they have to fit naturally with the tone of your piece for Google to approve.
The best way to get Google to prioritise your content is to produce high-quality, relevant stuff on a regular basis. If you can demonstrate that you're engaged in your content even after publishing (perhaps by replying to comments, or responding to backlinks etc), all the better.
Be warned – it will probably take a few goes before you hit on a marketing formula which works for you. And then, just when you think you've cracked it, everything will change, and you'll have to start all over again. That's how the fickle world of marketing works, so don't be disheartened. The important thing is to keep trying, keep creating great content, keep pushing your brand forward, and eventually you'll find yourself climbing into the public eye.
Good luck!
Related links
We've made buying insurance simple. Get started.
Related posts
29 November 2022

7 minute read

Wholesale energy prices rose significantly between 2021 and 2022, affecting many UK SMEs, despite the introduction of government support. Here's our guide to what small businesses can do to tackle higher energy costs.

24 October 2022

8 minute read

Looking for a business grant to get your venture off the ground? We take you through the basics and answer some common questions about grants for small businesses.

06 October 2022

3 minute read

Turnover is a key figure for all small businesses. This back-to-basics guide will help you understand what turnover is, when you might use it and how to calculate it.