Boost your product offering with IoT
Over the last decade, innovation in technology has moved at an astounding pace. Nothing is more emblematic of this transformation than the rapid expansion of the "Internet of Things"
IoT technology is likely to play a huge part in the future of physical products.
Some have even gone as far as to say that IoT represents 'a new industrial revolution' in terms of its potential impact on our private and professional lives. [1]
Whilst its impact still remains to be seen, IoT does represent an opportunity for new startups to expand their product offerings and create a better experience for customers.
Not sure what the potential uses of IoT technology are? Here's some inspiration for you.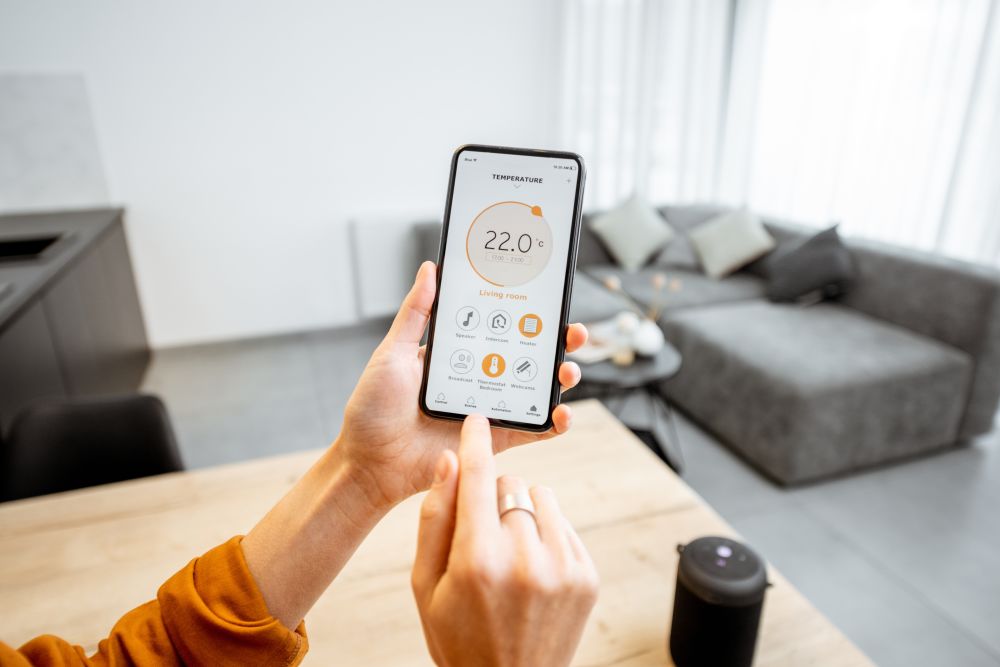 Data aggregation and visualization
One of the most popular functions of IoT tech is to collect data from real-world integrated systems and make it available for analysis. Data aggregation systems involve either single or multiple physical devices sending data to a central platform, like a cloud application or dashboard. Devices commonly integrate over Bluetooth, Wifi, and other wireless technologies.
A great example of a data aggregation product is the Fitbit, which collects heart rate and location data, then delivers it to a multi-platform dashboard app for analysis. In the commercial sector, the semi-permanent and hand-held temperature monitoring systems at Hawk Safety use a similar process to ensure HACCP compliance in the food industry.
Aggregation technology can be used in a huge range of markets, from consumer products to medical, food, logistics and heavy industry.
Have a think about what sort of use data your physical product could collect from its environment.
Interconnectivity
If we picture aggregation technology as a network of sentry devices communicating with a central hub, then interconnective technologies would allow sentry devices to talk with each other. A pioneering product in this area has been Nest's 'Works with Nest' offering, which allows third-party technology to integrate directly with Nest's network infrastructure.
This integrated system dramatically boosts the original product's operating capabilities, helping it to gain greater market traction. Check out this video to see how interconnected devices work together for a much more diverse offering.
What other IoT devices could your product work together with?
Networked learning
If we take integrated systems to their fullest potential, we might envision devices that can drastically adjust their operating parameters based on information received from other nodes in a network. Machine learning can enable networked products to adapt to environmental conditions and challenges without having to encounter them.
Picture a self-driving car that slows whilst passing a remote and beautiful vista for the first time. Or a security program that automatically updates across multiple devices in response to a new cyber attack. Networked machine learning can enable separate devices to work together to learn more about their environment and make predictive decisions about how to behave.
Think carefully about how your device can learn from the network to solve user problems more effectively.
This is a guest post from Studio Graphene, a digital innovation studio focussed on delivering design and development services for ambitious organisations wanting to create innovative digital products.
[1]Business insider UK estimates that, by 2020, IoT capability will be installed on over 24 billion devices, with a global market of just under $13 Trillion.
We've made buying insurance simple. Get started.
Related posts
23 November 2022

1 minute read

Our advisory service, SuperscriptQ, has been granted authorisation to operate in Europe as a Lloyd's broker.

18 August 2022

5 minute read

Insurance has seen hard market conditions in recent years, insurance expert Luke Chesworth explains signs this is ending and what businesses need to know.

01 August 2022

3 minute read

From SEO, social and influencer marketing, small businesses need digital/online marketing. Get started.