Superscript

Flexible monthly business insurance
01 October 2020
4 minute read
Climate experts claim that 'nature is sending us a message' through the Covid pandemic - but are we prepared to listen? How can small businesses step up and play an active role in green recovery?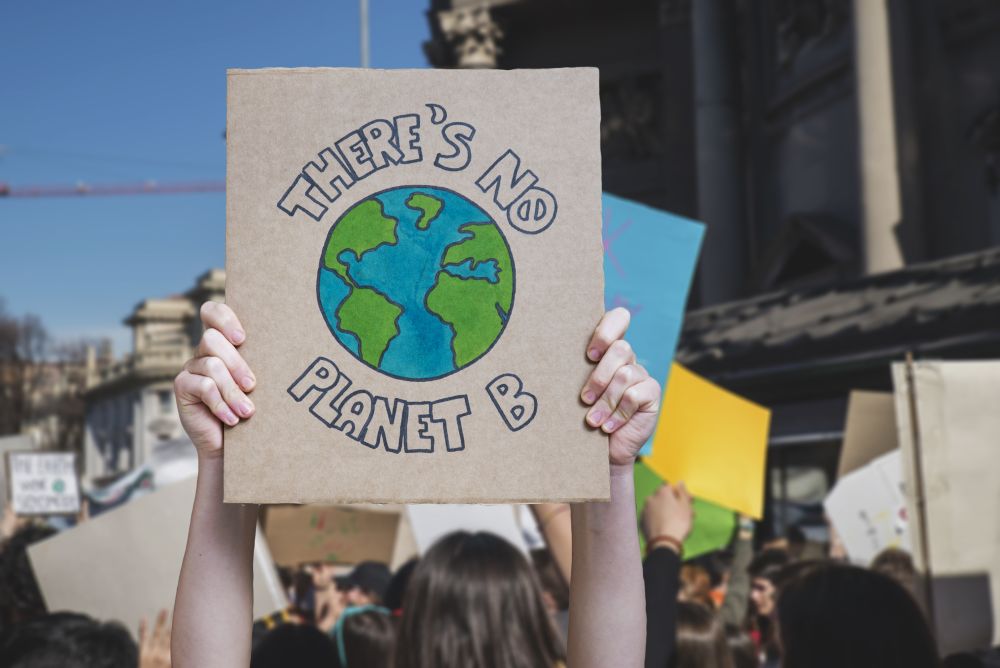 Environmental destruction, say climate experts, is the cause not just of this pandemic, but of those yet to come. Leaders of the UN, WHO and WWF International warn that without waking up to the impact of our mistreatment of the environment, Covid-19 won't be the last pandemic or environmental disaster we experience. There are calls for sustained changes to behaviour and a green economic recovery. As we move forward, will climate experts be listened to, and what role can we play in creating a more sustainable and resilient future?
How did we get here?
SARS, Ebola, MERS and now Covid-19. Research suggests that these animal-borne diseases are becoming more common, and we are the reason why.
Deforestation, biodiversity loss, destruction of ecosystems, increasing populations and the illegal wildlife trade are all cited by experts as drivers of zoonotic (animal to human) diseases. And it's not going to stop here; not if we carry on with business as usual.
'When you're done worrying about this outbreak, worry about the next one. Or do something about the current circumstances.', David Quammem, author of 'Spillover: Animal Infections and the Next Human Pandemic' recently wrote in the New York Times. Quammen writes that when we have come out the other side of this pandemic, we must remember that [the coronavirus] 'was not a novel event or a misfortune that befell us. It was — it is — part of a pattern of choices that we humans are making.'
Are we ready to listen to experts?
Momentum on climate change activism has been recently galvanised by youth groups, and polls by Ipsos MORI suggest that concerns about the climate crisis will affect how people vote in the next election. Nearly two-thirds of people in the UK rank climate change as a crisis as serious as the coronavirus pandemic.
According to Dr. Ajay Gambhir of the Grantham institute, one positive effect of the Covid pandemic is that it has brought experts into the limelight and the forefront of policy-making. Consulting epidemiologists is now widely accepted as common sense when forming public health policies. Why should we not be hopeful that this can extend to climate scientists, environmentalists and social scientists?
Lessons learned from a pandemic
Despite the great hardships that we are facing due to this pandemic, or perhaps because of them, many see this moment as an opportunity to move forward to a new normal, with lessons learned.
The inevitable consequences of the Covid lockdown highlights some truths that can be applied to the climate crisis:
Collective action can have big impacts.
Local communities and small businesses can step up and work together.
People are concerned about things bigger than themselves; we have demonstrated care for our society and others.
It is the most vulnerable in society that are worst affected, we must take a just approach to change.
People will follow government advice when the threat is understood.
That said - lockdown shouldn't be touted as the solution to climate change. The way forward must be to take from it what lessons we can, and use this as momentum for change and to build resilience against future climate related threats.
So what is next? Changing behaviours and the 'green recovery'
Whether actively or as an inevitable side-effect of lockdown, this pandemic has provided some with a fresh look at their behaviours and the impact they have. Carbon-footprint tracking app Giki Zero has found that a majority of Britons want to live greener lifestyles following lockdown. Businesses are embracing remote working, and people have been forced to travel less. We are seeing the effect that reductions in pollution and atmospheric CO2 levels and quieter cities are having on the natural world. We are witnesses to the rewilding of some of our urban spaces and many have been connecting more with their local environments.
The surge in some environmentally friendly behaviours that have come as a by-product of lockdowns (working remotely, less overseas travel, cycling) can be encouraged by government initiatives and the private sector. As individuals and businesses we can use our buying power for good, and be active members of our local communities. As people demand that the recovery from Covid is a green one, there is an opportunity and a necessity for small businesses to step up and play an active role.
Businesses can help lead the way by:
Re-evaluating each step of their supply chains and production processes to avoid exploitative practices
Maintaining remote working where practical, including cutting down on international business trips
Working to decarbonise and promote resource efficiency
The UK government has published a guide for small businesses in the context of a green recovery, which encourages businesses to act now and take advantage of the current situation.
If we listen to experts, and the coronavirus pandemic is indeed acting for some as a wake-up call then this may be the perfect time for a big push to change behaviour, re-evaluate our business practices and demand accountability and change from our politicians and big industry.
We've made buying insurance simple. Get started.
Related posts
06 March 2023

5 minute read

Our Claims Manager Laura explains how the cost of living has impacted insurance claims, and what you need to know if you run a business. Read more.

01 August 2022

3 minute read

From SEO, social and influencer marketing, small businesses need digital/online marketing. Get started.

29 October 2021

7 minute read

For a healthier planet, we need to understand and reduce our carbon footprints. Read our practical tips to help drive down your carbon emissions.