Covid-19 has changed the way we work, live, travel and communicate. So how has the pandemic changed the way we spend our free time?
"I started doing one random thing a week", says Francesca Baker Francesca Baker, copywriter, journalist and marketing consultant. "Online swing dancing, Disney drawing, burlesque classes and more. I've kept it up and in the last few weeks have done welding and falconry! With everything online it was a great opportunity to try new things in an accessible way, and something I'd like to keep up."
We may not all be taking up welding and falconry, but more and more of us are taking up new hobbies. With live sports, theatre and gym trips off the menu, more and more of us are turning to home-based hobbies to help us through the year.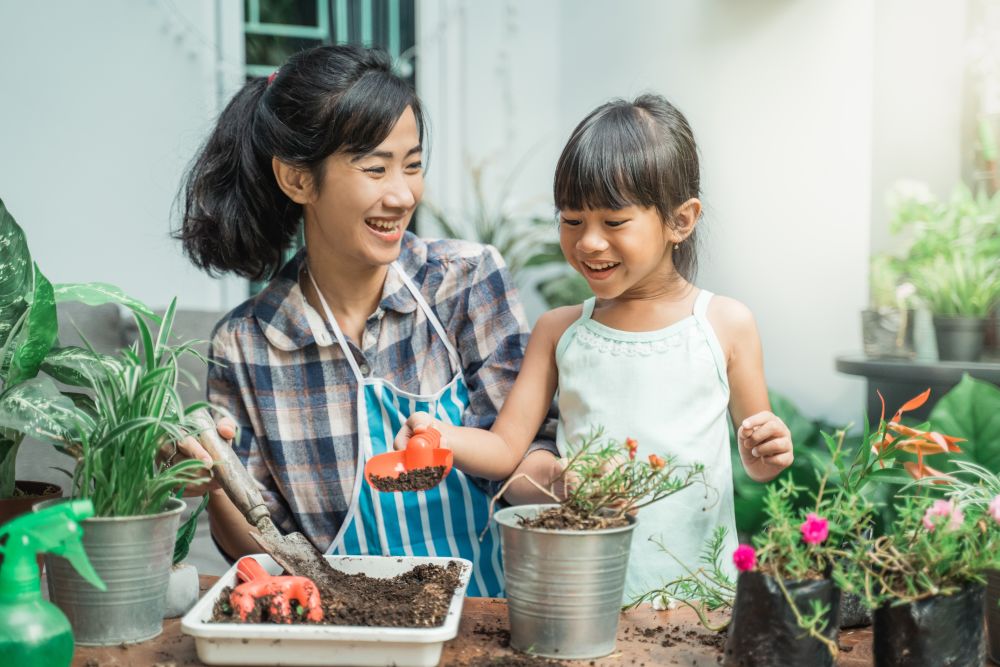 Growing your own
"During the pandemic I took up growing vegetables because I wanted a new project involving my hands, being outside, and well, free organic food", says Mila Wood, founder of Mila's Apothecary Mila's Apothecary. "I'm used to growing herbs for my skincare and herbal tea business, and I thought vegetables would be just as easy, but I ended up growing monster carrots and my radish plants never produced radishes!"
Cycling, cycling and more cycling
"When I was on furlough, I was cycling for miles every day. It's a great distraction from worrying, and I like challenging myself with bigger distances each day", says hairstylist Paolo. "This Autumn, I'm planning to train for a 100 mile ride."
Cycling doesn't have to be outdoors. If you bought a stand (or 'turbo trainer') for stationary cycling indoors, you were far from alone. So many of us did this that there was a Europe-wide shortage! Europe-wide sortage! "I didn't think I'd stick to it", says Richard. "I hadn't cycled much before, but I got really into it. I can watch TV and get some serious exercise, so it's win-win."
Waste-free cooking
"My partner and I used to just pick up ingredients for dinner on our way home from work", says Sam. "We ended up throwing a lot away. But during lockdown we started to plan our meals for the whole week so we didn't have to shop too often. Now we plan all our food carefully, even our snacks. We also started a compost heap with our neighbours, and are proud of wasting almost no food."
Sam's part of a growing trend. According to a study from Waitrose and John Lewis, 50% of us say we're working harder to use up ingredients in the cupboard and are more conscious of not wasting food, and 31% of us have got more organised - making shopping lists and meal plans.
Knitting, sewing and crochet
Think needlework had its day last century? Far from it. As demand for sewing machines skyrocketed, we heard reports of bidding wars for second-hand models, and knitting was dubbed the 'cool' way to survive lockdown.
"I always wanted to learn to knit, but couldn't find the time" says chef Elaine. "When I found myself with a bit more time on my hands during the first lockdown, I started to knit every evening while watching TV. My goal is to knit my own Christmas jumper. Wish me luck!"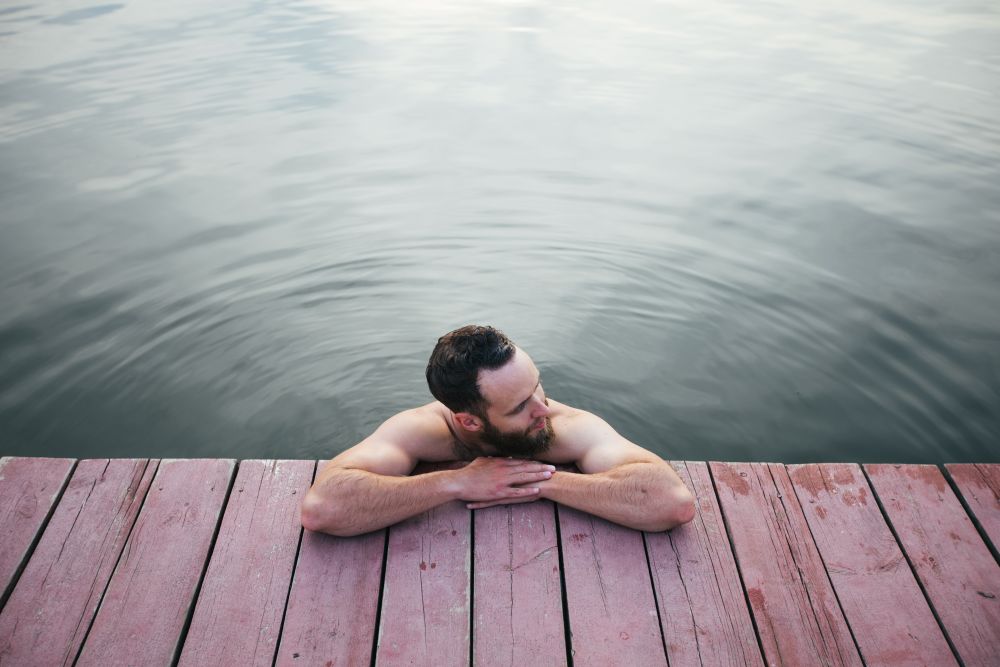 Wild swimming
"Never in a million years did I think I'd say this, but wild swimming is my new hobby", says Nina Cresswell, founder of Writewells. "I go twice a week with friends - the ocean is the perfect place to social distance and the cold water is amazing for your mental health, immune system, skin, hair, energy and clarity."
If you're not lucky enough to live near a beach, other bodies of water are proving welcoming. "My local lido was closed for months, and then it opened but with very limited capacity. I missed the peace and calm of swimming, it was a no-brainer when I heard there was a quiet stretch of the river near me that was safe for swimming. What a joy", says charity worker Gia. As the mercury plummets, let's hope we read up on how to swim safely through the cold months. Or perhaps wetsuits will become the next big shopping trend?
Painting
Nail artist Natalie Beeley, founder of Nail Gal Nat took up watercolour painting. "I've always been terrible at art", says Natalie. "[Painting my designs] on a tiny nail is no problem so I took up watercolour painting to level up my skills."
Dancing
"I'll be honest, I am not a gifted dancer", says photographer Sam. "But I can't get enough of online dance workouts in my kitchen. I started out doing Smash's themed workouts (the last one was Spice Girls themed!) and as I got more confident moving, I started to experiment with free dance workouts from School of SOS. They're the best stress relief I know."
Calligraphy
"I took up modern calligraphy as a creative outlet", says Sarah Potter, hypnotherapist and emotional intelligence coach. I needed something to distract me from spending every spare moment working in or on my business. I bought some watercolours too, but didn't get round to starting the course. They can keep me entertained for the second lockdown!"
Baking
You may not be seeing as many banana breads or sourdoughs on your social feeds, but Britons haven't backed away from baking. Demand for flour, sugar and baking fruits went through the roof in 2020.
"My friends and I started a Bake Off WhatsApp group earlier this year, with weekly baking challenges. It started off as a way to pass the time during the first lockdown but we've kept it up. Every week we try something new and I've amazed myself with the things I can now whip up – cakes, biscuits, even pastry made from scratch!"
Volunteering
A staggering 10 million Britons have volunteered during the pandemic – or three times as many as usual - and plenty of us plan to stick at it. "I'd never considered volunteering before", says Ashley, a volunteer at Bow Food Bank. "But my neighbour told me the food bank needed volunteers, and I haven't looked back. It's vital work. I feel a huge sense of fulfilment from helping people in my community."
We've made buying insurance simple. Get started.
Related posts
01 August 2022

3 minute read

From SEO, social and influencer marketing, small businesses need digital/online marketing. Get started.

29 October 2021

7 minute read

For a healthier planet, we need to understand and reduce our carbon footprints. Read our practical tips to help drive down your carbon emissions.

28 September 2021

5 minute read

What are the top VC funds aimed at female founders and start-up teams right now? Find out here.