Helipaddy is the must-have tool for helicopter pilots, helping them discover, store and share heli-friendly landing sites, all from a handy app.. Designed by pilots, for pilots, Helipaddy is on a mission to improve General Aviation, making helicopter flying more enjoyable and helping pilots #knowwheretoland.
We met up with Paddy Wills, one of the co-founders to find out more…
In 10 words or fewer, what is the idea behind your business A Reliable database of helicopter landing sites
How long's it been going? The business has been running for two years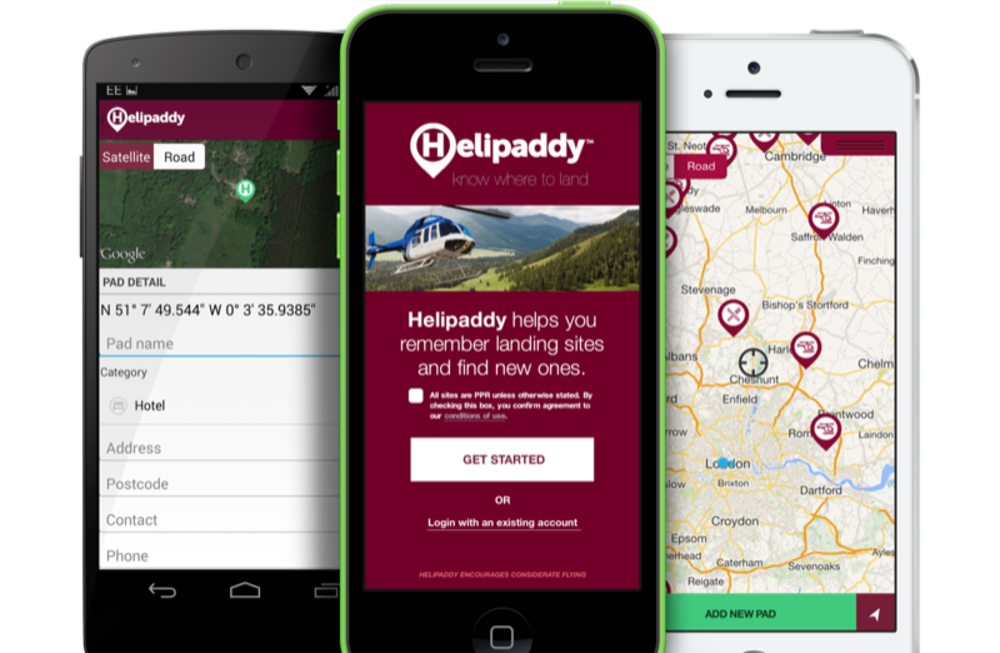 How did you come up with the idea? How did it start?
I had a PPL(H) - a private helicopter pilot's license - and wanted to know where to go. I was tired of looking through old, outdated information on heli-friendly destinations, particularly hotels and restaurants. We started a mock up and hired six people in a room to establish the initial database. What started as a personal interest project amongst pilot friends has grown into the Helipaddy community.
Where will Helipaddy be in five years?
We'll have grown the database to 50,000 landing sites,have automated flight loading for pilots, and be developing the consumer API (Application Programme Interface) as a trusted datasource for a small number of high profile transportation companies.

**
About you**
What is the best business book you have read?
The One Minute Manager by Spencer Johnson
What was your first paying job?
Underwriter Assistant at Lloyds of London
What do you think is the greatest innovation in the past decade?
The shared economy
What's your best piece of advice for someone looking to build a great business?
Get the right amount of funding
What inspires you?
Disruptive technology
What was the most difficult lesson you have learnt on the job?
Customer acquisition is harder than you think.
Why do you like working at a startup / being a founder?
Problem solving and idea generation!
What gets you out of bed in the morning
Building new features
Great stuff! Can you tell us a bit about how you chose your business insurance?
What are your pain points with business insurance? Not knowing what insurance is really necessary and constantly putting it off until tomorrow, because I didn't want to engage in a sales process with a bunch of brokers!
Why did you choose Superscript over other providers on the market?
Superscript has online services for almost everything, and a real desire to reduce the amount of paperwork. At last there is an instant online insurance solution for businesses like ours. We can buy insurance very competitively with a high degree of confidence and no paperwork. This finally brings insurance up-to-date and we'll be recommending Superscript to all the startups we engage with.
We've made buying insurance simple. Get started.
Related posts
01 August 2022

3 minute read

From SEO, social and influencer marketing, small businesses need digital/online marketing. Get started.

28 July 2022

8 minute read

Insurance fraud – when the holder of a policy knowingly and deliberately makes a false claim – can be an extremely serious act, with significant consequences.

21 July 2022

5 minute read

What exactly is a stakeholder in the world of business and what does stakeholder management involve? We breakdown who these key players are and the process of how they are managed.