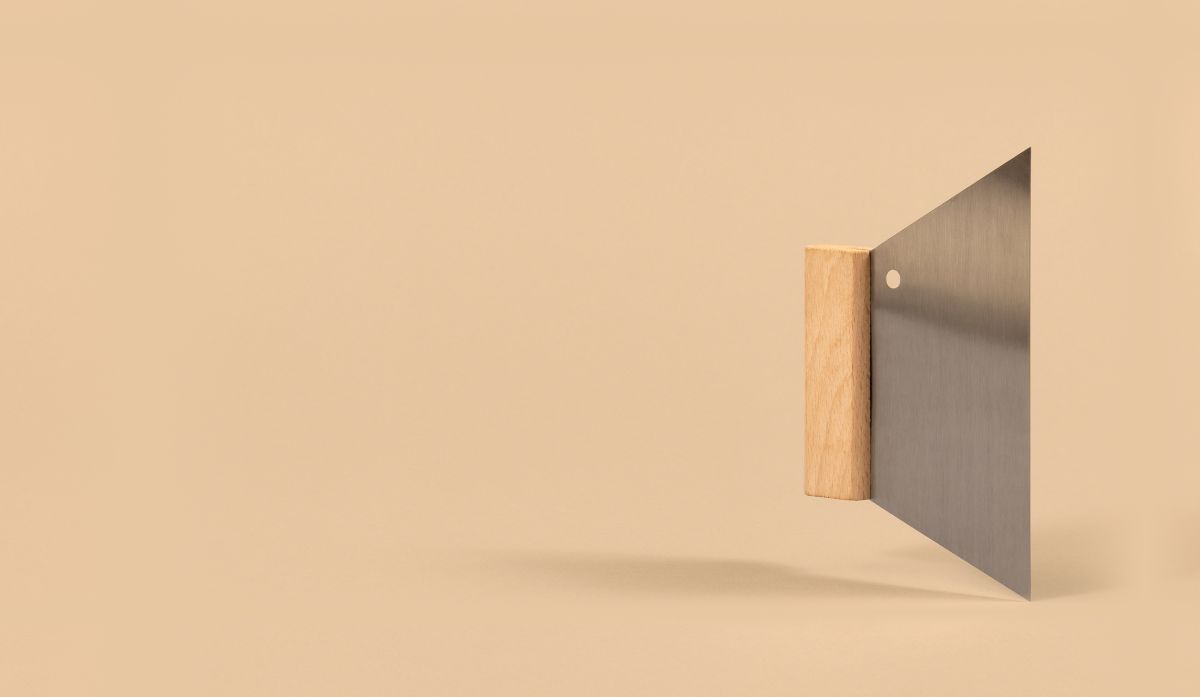 As a tradesperson you rely on your tools to complete jobs to the highest standard. Protect your hammers, saws, drills and everything else in your kit from damage or theft.
What does tools insurance cover?
From everyday essentials like hammers and saws, to power tools and expensive specialist equipment, all the equipment you need to perform your trade needs to be protected.
Our specialist insurance for the tools of your trade gives you peace of mind, knowing that the equipment you rely on is covered.
10% of tradespeople paid £3.01 a month or less for their standalone portable hand tools cover between January and March 2023.
Tools-only insurance with no obligation for further cover

Protects against damage, loss or theft of your tools

Upgrade to cover tools left overnight in a van

Instant policy documents

Adjust your policy any time, without fees

UK-based support, hassle-free claims
Be quote confident
We're big on fairness. So if you find a lower price for a comparable quote, we won't just match it – we'll go one better and beat it.
So even better than apples to apples, apples to better apples. We're talking Galas to Braeburns.
As you'd expect, T&Cs apply.
Why would I need tools cover?
To quickly repair or replace your tools
In many trades, any downtime without your specialist tools can have a knock-on effect on your ability to do business. Standalone tools cover can repair or replace tools that are broken, misplaced or stolen extremely quickly so you can get on with the job at hand.
To protect your vital equipment against theft
Unfortunately, criminals know that specialist trade tools often carry significant value and target tradespeople's vans and worksites to steal equipment. Tools cover guards against losses sustained when your equipment is targeted by thieves.
To avoid having to take out unwanted additional insurance
Some insurers only offer tools cover as part of a tradesperson's insurance product. Superscript's tools cover is standalone, meaning you aren't tied to taking out additional cover you don't want or need.
To leave your tools in a van overnight
As an optional extra, you can add overnight protection to your tools insurance, which covers the replacement of your tools if they're stolen – providing they've been secured and locked in your van.
What is covered by tools insurance?
Damage
Whether it's when you're using the tool yourself, or if a member of the public accidentally breaks it, if your essential tools are damaged, it can cause troubling delays in your work schedule, as well as costly repairs. Tools-only insurance covers you for accidental or malicious damage to your collection of tools, including through flooding and fire, at home or on the job.
Loss
Realising a vital tool is missing as you begin a new job is not only frustrating, but it can also cost you time and money by causing delays. If you, or a third-party, have irretrievably misplaced one of your tools, then your policy can cover the cost of replacing the missing item.
Theft
However you store your tools, the possibility of theft is always apparent, especially on higher-value items such as complex power tools. If you are the victim of a crime in which your tools are stolen, your policy can cover the cost of replacing them.
Injury to yourself, an employee or a member of the public
Once you've completed a quote, you'll be able to view a summary of cover. Please always refer to your policy documents for full details around exclusions, terms and limits of your customised cover. Read our guide to understanding your policy documents.
We offer tools-only insurance to nearly 100 trades
From gas fitters to window cleaners, paving contractors to heating engineers, we offer tools-only insurance, with no obligation to take out other insurance products, to a wide range of tradespeople.
While the majority of tradespeople could benefit from tools insurance, here are a few examples of our most popularly insured trades:
To check if we can offer tools-only cover for your trade, simply click 'Start your quote'.
You make a claim
Log in to your online account and go to the 'Make a claim' section. There, you can make a claim directly – there's no need to call us.
We'll ask you for some details about your claim, including a crime reference number (if applicable), the date of loss, type of claim and its detailed description.
You can also attach any relevant supporting documentation like proof of loss or proof of purchase.
We'll get on the case
Once submitted, your claim will be assessed.
If the claim is large, you may have to provide further information. For smaller claims, you may be able to proceed without further information.
Either way, we'll keep you regularly updated and you'll be able to see the status of your claim on our customer portal.
Your claim is settled
After it's been assessed, we'll let you know if your claim has been successful or not.
If items have been lost, stolen or damaged, we might arrange for the items to be replaced or make a payment to you.
Tools insurance claims
There are many different situations and events that could lead to a claim under your tools insurance policy. Here are a few examples of potential claim scenarios:
Stolen power tools
A thief steals your power tools from a work site while you are on a job. Provided you have taken reasonable steps to secure your tools, you can claim for the cost of replacing them.
Lost equipment
As an electrician, your volt meter is lost on a job site and you are unable to continue performing electrical safety tests. Your tools insurance policy can cover the cost to replace this lost essential item.
Damaged work tool
A laser level used in a construction job is damaged by water and no longer works. Your policy can cover accidental damage and cover the cost of replacing the piece of equipment.
Check out our latest posts
In our increasingly digital world, and with cyber crime on the rise, is there an optimum time of year to buy cyber insurance?

Having your business equipment stolen is traumatic, expensive and disruptive. Here's our checklist of the steps you should take to get back on your feet.

Venture capital investment value has dropped significantly this year, so our Director of Advisory David Dickson asks is this part of the natural startup cycle?
Authorised by the FCA
The FCA supervises UK financial services firms to protect consumers. We are directly authorised and regulated by the FCA and our Firm Reference Number is 656459. These details can be confirmed on the Financial Services Register at www.fca.org.uk or by calling the FCA on 0845 606 1234.
A-rated financial strength
Our insurance products are underwritten by Standard & Poor's A-rated financial strength or higher. This means the underwriter has been independently assessed by the world's leading credit rating provider and found to have a strong capacity to meet financial commitments (pay claims).
Protected by the FSCS
If you are a business with an annual turnover under £1m, charity with an annual income under £1m, or trust with net assets under £1m, then you will be entitled to compensation from the FSCS in the unlikely event we cannot meet our obligations. Full details and further information on the scheme are available at www.fscs.org.uk.