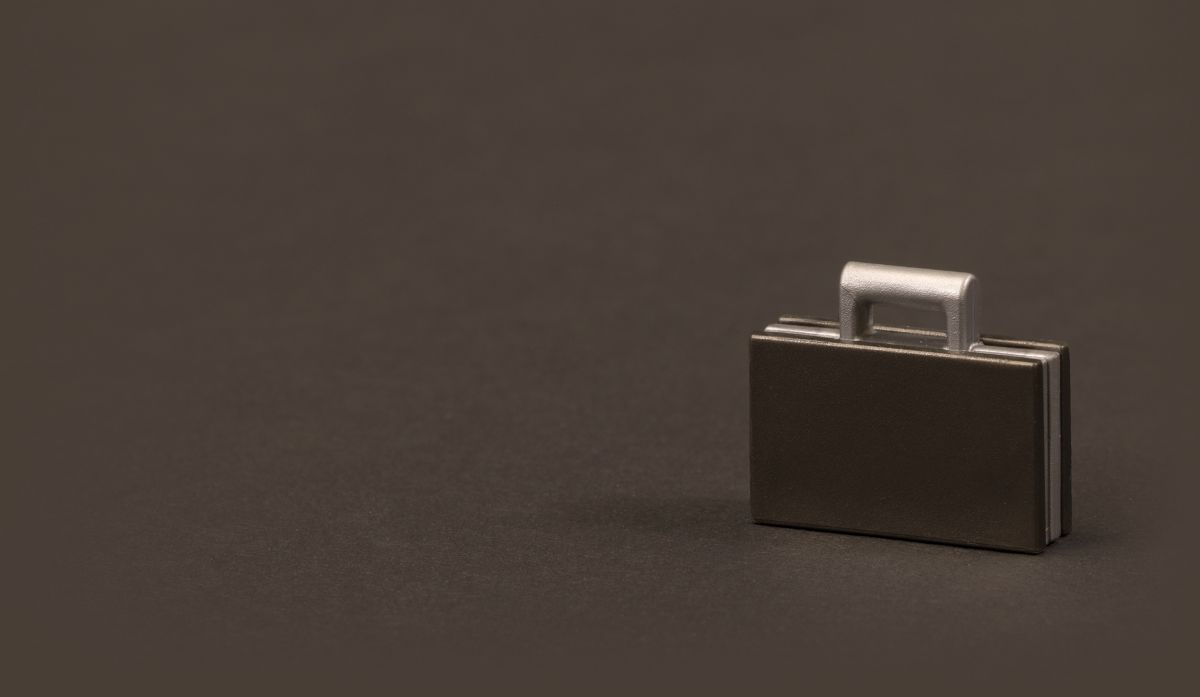 Limited company insurance
From one-man bands to teams of 500-plus, limited companies come in all shapes and sizes. Use our quote builder to custom build a policy perfect for your unique business.
What does ltd company insurance cover?
Whether you're incorporating yourself as a limited company or starting the next big business, our limited company business insurance is designed to cover the risks that could affect your specific company activities through a build-it-yourself policy.
While every limited company is different, some of our most popular covers that you might want to consider are:
Public liability
Business equipment
Employers' liability
Cyber insurance
Personal accident
Directors & officers insurance
Be quote confident
We're big on fairness. So if you find a lower price for a comparable quote, we won't just match it – we'll go one better and beat it.
So even better than apples to apples, apples to better apples. We're talking Galas to Braeburns.
As you'd expect, T&Cs apply.
What insurance does a limited company need?
Public liability insurance
If you work with customers, clients or the general public – whether from an office, studio or your own home – public liability insurance for limited companies is designed to protect you if someone has an accident, becomes ill or has their property damaged because of your business.
Public liability claims can result in a pricey lawsuit and compensation costs if the claim is successful. Without public liability insurance, you or your limited company would have to cover this yourself. While it's not a legal requirement, some customers or clients will ask that you have this type of cover in order to do business with your company.
Employers' liability insurance
If your limited company employs people, employers' liability insurance is legally required in the UK. It covers claims made against you by employees if they suffered an accidental injury at your business or as a result of working for you.
Business contents and equipment insurance
Starting a limited company can mean investing in a lot of equipment, like laptops, phones, furniture and specialist machinery. If somethings breaks or gets lost, it can really set you back.
Business contents insurance and business equipment cover protects your tech, furniture and specialist equipment from damage and theft. They cover the costs of replacing or repairing your equipment, so you can don't have to worry about downtime.
Cyber insurance
If your business suffered a data breach, it could be fined €20m or 4% of annual turnover, whichever is higher. Not to mention the PR costs to recover if your reputation suffers.
Cyber insurance can cover GDPR regulatory penalties, where insurable by law, as well as other risks such as hacking and cybercrime.
Directors & officers insurance
Directors & officers insurance, or D&O insurance as it's also known, covers claims made personally against those in the company with management responsibilities. This includes breaches of health and safety laws, misrepresentations in company presentations or errors in reporting.
If a claim is made, the penalties can range from hefty fines to a prison sentence, so it's worth thinking about.
Personal accident insurance
If you or one of your employees suffers an injury which renders you unable to work, personal accident cover is designed to offer compensation.
Once you've completed a quote, you'll be able to view a summary of cover. Please always refer to your policy documents for full details around exclusions, terms and limits of your customised cover.
What is limited company insurance?
Limited company business insurance is a type of business insurance that's tailored to cover the risks associated with being a limited company.
From one-man bands to teams of 500, limited companies can come in all shapes and sizes, and it's important to get insurance that matches your particular needs as a business.
To make sure you're getting the right cover for your limited company, we'd recommend using our quote builder to see what insurance is most applicable for your business.
Do I need public liability insurance for a limited company?
While public liability cover is not a legal requirement for a limited company, a lot of businesses find this type of insurance worth buying. That's because anyone who was accidentally injured or had their property damaged because of your business – be it members of the public, clients or customers – could make a claim against you. If you didn't have public liability insurance, this could be costly to fix in compensation and legal fees.
Limited company insurance claims
Insurance claims are different for every type of limited company, but here are a few examples of claims where the business could be liable.
Damaged laptop
During a new business pitch, you gesture your hand spilling hot coffee over the client's arm and laptop. Public liability would cover the cost to replace the laptop and the fees associated with the cost of the injury claim.
Projector breaks before a meeting
As you prepare to present to potential investors, your digital projector is accidentally broken. A business equipment insurance policy can cover you to repair or replace the item quickly and easily.
Extreme stress
An employee suffers mental health issues after being in a high pressure environment at your company. Employers' liability would cover the fees involved with the illness claim, such as legal and compensation costs.
Defamation
As company director, you are interviewed for an industry magazine and make misleading, false or defamatory statements about a competitor. D&O insurance can cover the legal and compensation cost of a resulting lawsuit.
You make a claim
Log in to your online account and go to the 'Make a claim' section. There, you can make a claim directly – there's no need to call us.
We'll ask you for some details about your claim, including a crime reference number (if applicable), the date of loss, type of claim and its detailed description.
You can also attach any relevant supporting documentation like proof of loss or proof of purchase.
We'll get on the case
Once submitted, your claim will be assessed.
If the claim is large, we may need more information from you. Or, if it's small, our team may be able to settle it within a couple of days (or hours, in some cases).
Either way, we'll keep you regularly updated and you'll be able to see the status of your claim on our customer portal.
Your claim is settled
After it's been assessed, we'll let you know if your claim has been successful or not.
If items have been lost, stolen or damaged, we might arrange for the items to be replaced or make a payment to you.
Limited company insurance FAQs
If you're a limited company with employees, the only cover that's legally required is employers' liability.
While other covers are not legally required, they can not only help to make sure you're covered for things like accidents, injuries and property damage, but some clients or customers may require you to have insurance to work with you.
No – when building your quote with us, you'll need to search for and select your limited company. To do this, you need to be registered with companies' house.
We insure thousands of innovative businesses
Check out our latest posts
As the Bank of England raised interest rates to 4% on 2 February – the tenth consecutive rate rise since 2021 – we look at how this affects small businesses.

What are allowable expenses? Who can claim them? This guide covers all you need to know – helping you claim everything you're entitled to.

Get prepped for the year ahead with our business calendar, including tax and reporting deadlines, marketing days and changes to business rates.
Authorised by the FCA
The FCA supervises UK financial services firms to protect consumers. We are directly authorised and regulated by the FCA and our Firm Reference Number is 656459. These details can be confirmed on the Financial Services Register at www.fca.org.uk or by calling the FCA on 0845 606 1234.
A-rated financial strength
Our insurance products are underwritten by Standard & Poor's A-rated financial strength or higher. This means the underwriter has been independently assessed by the world's leading credit rating provider and found to have a strong capacity to meet financial commitments (pay claims).
Protected by the FSCS
If you are a business with an annual turnover under £1m, charity with an annual income under £1m, or trust with net assets under £1m, then you will be entitled to compensation from the FSCS in the unlikely event we cannot meet our obligations. Full details and further information on the scheme are available at www.fscs.org.uk.