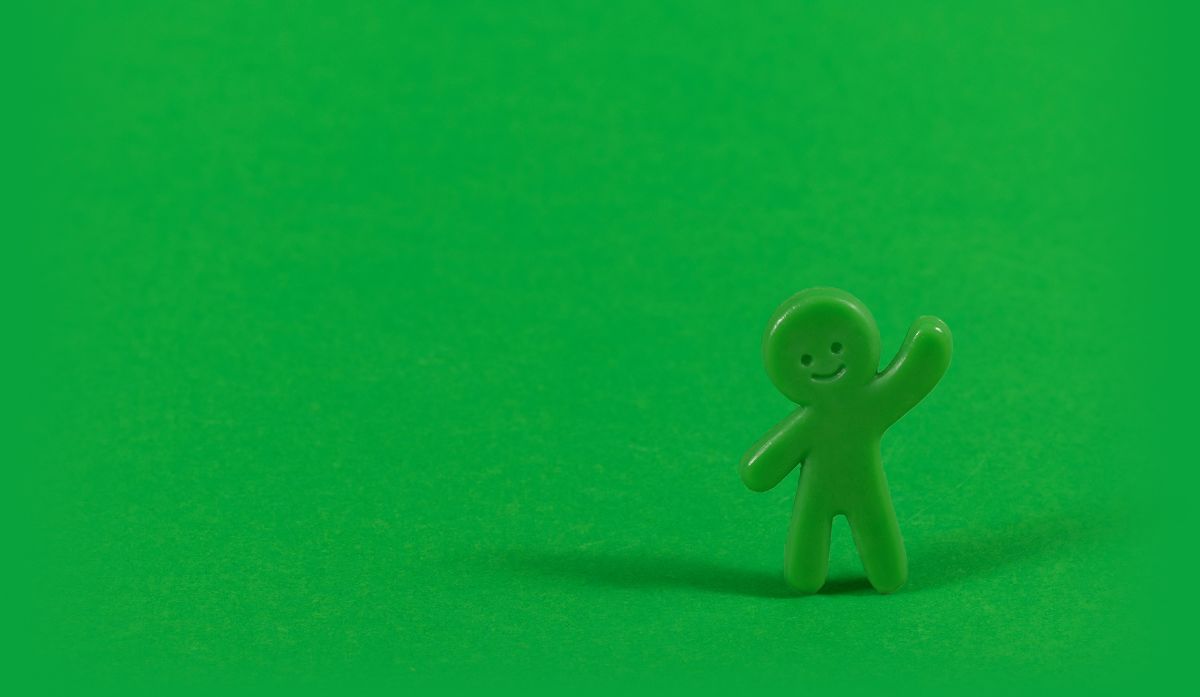 For anyone who owns their own business, whether you're a lone wolf or have employees. Custom build your policy with only the cover you need - no overstuffed bundles here.
Why buy business insurance if you're self-employed?
As a self-employed person, you call the shots. But being self employed also means that you'd be solely responsible if something goes wrong. Business insurance can be a source of security and protection for those times.
The nature of your setup means the work you do and the people you work with probably changes regularly. Superscript's flexible and customisable insurance allows you to choose the cover you need and alter it at any time.
Choose from £1m, £2m or £5m of public liability cover
Customise your policy to suit what you need
Change your policy at any time or cancel with no fees or penalties
Option to add employers' liability and business equipment cover
Plus personal accident cover and legal protection for peace of mind
Get an online quote in as little as 4 minutes
Be quote confident
We're big on fairness. So if you find a lower price for a comparable quote, we won't just match it – we'll go one better and beat it.
So even better than apples to apples, apples to better apples. We're talking Galas to Braeburns.
As you'd expect, T&Cs apply.
What is self-employed insurance?
Business insurance for self-employed professionals provides cover for those who work for themselves. This includes sole traders, freelancers and business owners. It's designed to protect you from the specific risks that could affect you and your business as well as incidents and accidents that could arise as a result of your work.
Depending on the cover you choose, this could include legal and compensation costs, the repair or replacement of your business contents or equipment, as well as financial loss due to business interruption.
Do I need business insurance if I'm self employed?
Some businesses may require you to have a certain level of cover in order to work with you, such as public liability cover and professional indemnity insurance. With Superscript, you can be insured in under 10 minutes, so you never miss out on an all-important job.
If you employ anyone, even just one temporary worker, you're legally required to have employers' liability insurance in the UK. The only exception to this is if you only employ family members. You can read more about the rules for various business types and more details of the exemption in our 'Do I need business insurance?' guide.
What types of cover do self-employed professionals need?
Once you've completed a quote, you'll be able to view a summary of cover. Please always refer to your policy documents for full details around exclusions, terms and limits of your customised cover. Read our guide to understanding your policy documents.
Boost your cover with legal protection insurance
Being self-employed, you're unlikely to have an in-house legal team like larger businesses often do.
Legal protection insurance covers compensation awards, professional fees and legal costs associated with a range of legal disputes so you can enjoy peace of mind knowing you're covered from a legal perspective.
Types of self-employed insurance claims
No two self-employed people are the same, which means the type of claim you may need to make will be unique, depending on the type of self-employed work you do. Here are a few examples of claims where you could be liable.
A stolen laptop
You rent an office to work in and someone breaks in and steals you laptop as well as a camera and lighting equipment you use to take product shots. Your business equipment insurance would cover the replacement of the stolen items.
A costly mistake
You accidentally make a mistake on a crucial report for a client, costing them time, resources and money to fix it, so they suing you. Professional indemnity insurance would cover your legal and compensation costs.
A broken ankle
You're working in a cafe and someone trips over your bag, injuring themself, and leading them to make a compensation claim against you. Your public liability insurance would cover the legal and compensation costs.
Ransomware attack
You open a malicious email and download ransomware onto your laptop, locking your files. Cyber insurance covers the ransom demand to unlock your files and covers profits lost during the interruption.
How do insurance claims work when you're self-employed?
The below is a good guide to the process and timescales you can expect when you need to make a claim under your policy.
If you're ever unsure whether you can or should claim, it's best to get in touch and we can let you know.
Notify us of the claim
Contact us by email at claims@gosuperscript.com, by 24/7 freephone on 0800 772 3059 or by logging in to your customer portal.
Ideally this should be done as soon as possible and within 30 days of you becoming aware of anything (and we mean anything, even if it may seem trivial to you) which you think may be covered by your cyber insurance.
A good indicator of whether or not to let us know is if there's an issue which may require a payment to be made on your behalf.
We'll get on the case
We'll acknowledge your claim within 24 hours, and sometimes in as little as 30 minutes! This means you'll receive email confirmation of your Superscript claims reference and contact information should you need to speak to us.
We will then reach out to you within 48 hours to request any extra information we need to progress your claim.
We'll keep you updated on the next steps as the claim progresses.
A decision is made
We'll let you know if your claim is successful or not. At Superscript, if your claim isn't covered, we will always try to point you in the right direction and support you as best we can in getting back to normal.
Read about the most common reasons claims aren't paid.
If your claim is successful, once we have all the documents we need, we will aim to settle claims such as accidental damage, theft and lost equipment within 5 working days.
Self-employed insurance FAQs
Check out our latest posts
Freelancers and the self-employed pay their National Insurance contributions a little differently to people employed by a company. Read our guide to the ins and outs of how National Insurance works for the self-employed.

Need to file a Self Assessment tax return? Here are some of the most common mistakes people make – and what you can do to set them right.

Getting started as a freelancer can be daunting, we've shared some of the best sites to consider if you're looking for work as a freelancer.
Authorised by the FCA
The FCA supervises UK financial services firms to protect consumers. We are directly authorised and regulated by the FCA and our Firm Reference Number is 656459. These details can be confirmed on the Financial Services Register at www.fca.org.uk or by calling the FCA on 0845 606 1234.
A-rated financial strength
Our insurance products are underwritten by Standard & Poor's A-rated financial strength or higher. This means the underwriter has been independently assessed by the world's leading credit rating provider and found to have a strong capacity to meet financial commitments (pay claims).
Protected by the FSCS
If you are a business with an annual turnover under £1m, charity with an annual income under £1m, or trust with net assets under £1m, then you will be entitled to compensation from the FSCS in the unlikely event we cannot meet our obligations. Full details and further information on the scheme are available at www.fscs.org.uk.