Underwritten by
Cover underwritten by one of the UK's leading insurers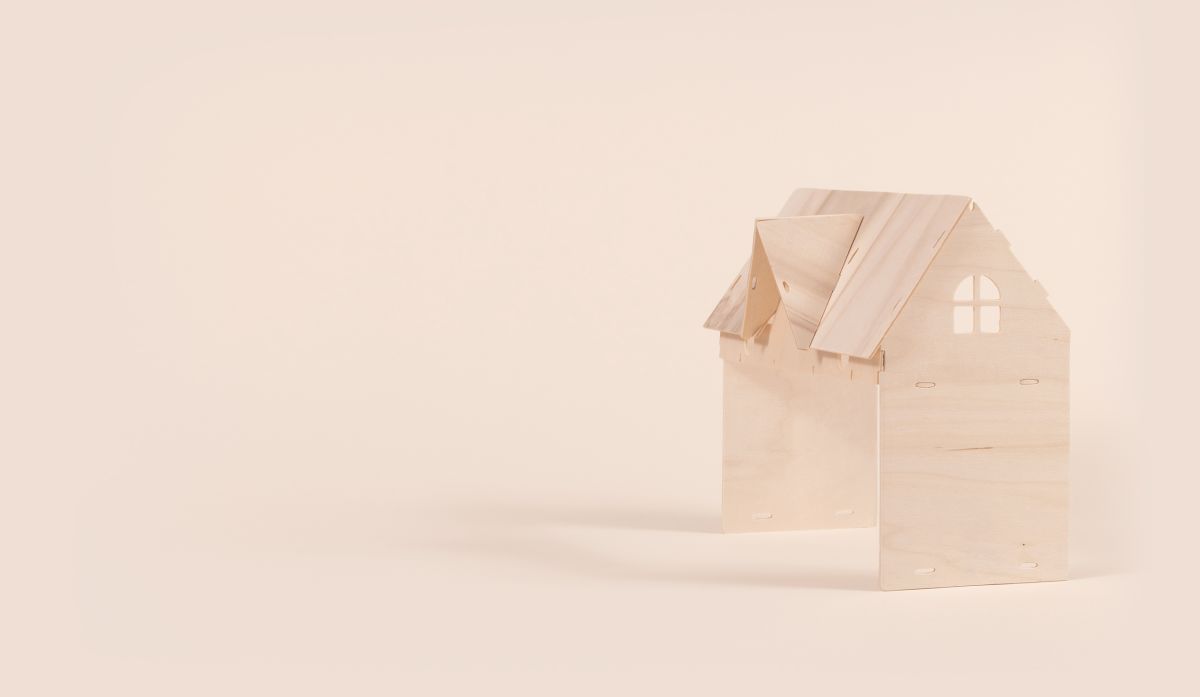 Residential landlord insurance
Customisable cover for landlords of residential properties, including options for buildings and contents insurance, fixtures and fittings cover, property owners' liability and much more.
Why do I need landlord insurance?
Whatever type of home you let out, every rental property owner requires an insurance policy that is unique to them – for example, a block of several flats isn't likely to have the same risks as a single family home.
To make sure you're covered for the risks most associated with your needs as a residential landlord, you might want to consider business insurance that you can alter to your requirements. That's why we offer customisable cover, which allows you to tailor your protection and only pay for what you need.
10% of landlords paid £12.95 a month or less for their Superscript insurance between January and March 2023.
Protect your property portfolio against a range of exposures

Buildings, fixtures and fittings and property owners liability cover

Up to 17.5% discount for multiple properties

Choose from monthly or annual payments

Optional cover for landlords' contents, rental income and more

Amend cover anytime, with no fees
Be quote confident
We're big on fairness. So if you find a lower price for a comparable quote, we won't just match it – we'll go one better and beat it.
So even better than apples to apples, apples to better apples. We're talking Galas to Braeburns.
As you'd expect, T&Cs apply.
We insure a large variety of residential property types
From renting out a single studio apartment to letting an entire row of flats, whatever property is in your portfolio we've got you covered.
While we insure many different types of property owner, here are a few popular covers we offer:
Landlord insurance for flats or houses
Landlord insurance for apartment buildings with multiple flats
Landlord insurance for portfolios of mixed residential and commercial properties
Landlord insurance for HMOs and student houses
To check if we cover your needs as a landlord, simply click 'Start your quote'.
What does residential landlord insurance cover?
While every property is different, there are some covers that make sense for a lot of landlords. Here are the core covers that we include in every policy:
Buildings
If you are a freeholder (or a leaseholder with responsibilities to maintain the building that your property sits in) then this element of your landlord insurance covers the cost of repairing accidental or malicious damage to the building, including:
clearing, cleaning or repairing drains, gutters or sewers following damage to the property
damage to cables and underground pipes
fire, flood and subsidence damage
sourcing the damage and repairing any tank or pipe caused by a water leak
alternative accommodation and contents storage for your tenants if the home becomes uninhabitable (for up to 24 months)
Fixtures and fittings
As the landlord of a residential property, you may be responsible for maintaining the fixtures and fittings within the home. With Superscript's insurance, you'll be covered for repair or replacement costs of fixtures and fitting, including:
Breakage of fixed glass and fixed mirrors
Damage caused by the illegal cultivation of drugs
Theft of the building's fabric (eg. roof tiles or insulation)
Damage to electrical sockets or light fittings
Property owners liability
Covers your liability to pay compensation and legal costs (between £1 million and £10 million) in relation to bodily injury to either a tenant or member of the public.
This includes legal costs (up to £1 million) for any alleged breaches of:
Health and Safety legislation
Consumer Protection legislation
Food Standards legislation
It also includes legal costs (up to £1 million) in connection to defense against:
Manslaughter
Corporate manslaughter
Corporate homicide
Culpable homicide defence
Additional covers
On top of these options, we also offer a bunch of other covers to boost your policy and give you the perfect protection.
Terrorism
Covers your repair costs for damage to your property, your financial losses and your property owners liability in the event of an act of terrorism, which would not otherwise be an insurable event.
Rental income
If your property becomes damaged to the point that it is uninhabitable, the rental income you would have been paid is covered for a period of up to 24 months while the property cannot be occupied.
Landlords contents
Covers the value of all of the items in the rental property that belong to the landlord (such as upholstery and furniture) against accidental and malicious damage, up to a limit of £75,000.
Employers' liability
This is a legal requirement for most landlords that employ staff (such as an admin assistant or handyman) and covers your liability to pay compensation and legal costs in relation to work-related sickness or bodily injury of an employee.
What isn't covered by landlords' insurance?
We'd love to be able to cover every situation a landlord might encounter but, as with all insurance policies, there are some things we cannot cover, including:
Any property that is let out to a local authority with an unknown occupant
Mansion blocks or the flats contained within them
Homes that are unoccupied for more than six months of the year
HMOs with more than five tenancy agreements or any tenancy agreements of less than 180 days
Any damage which results from acts of fraud or dishonesty by you or your employees
Any costs associated with damage caused by the property being used for illegal activities, other than damage caused by the illegal cultivation of drugs
Any liability arising from exposure to, or the presence of, asbestos
Any works of art valued at greater than £1,000 or any jewellery, watches, fur or precious metal or stone under landlord's contents cover
Once you've completed a quote, you'll be able to view a summary of cover. Please always refer to your policy documents for full details around exclusions, terms and limits of your customised cover. Read our guide to understanding your policy documents.
Enjoy a multi-property discount
Looking to insure a portfolio of up to 10 properties? We like to reward landlords who insure all their properties under one policy.
You can get a discount of up to 17.5% off your total premium for residential properties and up.
There's no requirement to have all of the same additional covers for each property, so you can build a personalised policy that's built around what each of your properties actually needs, and then enjoy a discount for doing so.
What our expert says
George Besant, Underwriter
A common misconception is that landlord insurance is the same as a household policy and that they're interchangable. This is a very risky assumption as a property being rented out to a tenant under a household policy could find their claim declined.
Residential landlord insurance claims
Residential landlord insurance can cover a range of different accidents and risks both in relation to your property and your tenants. Here are a few examples of possible claims scenarios.
Damage to your building
After a flooding event, your property is damaged to a significant degree with extensive repairs required. A residential landlord insurance policy can cover the repair expenses.
Lost rental income
After a fire, your property is damaged to the point that it is uninhabitable by your tenants. Your insurance policy can cover the loss of rental income you would have been paid, so you are not left out of pocket.
Injury to a tenant
If a tenant is unfortunately injured because an element of the building is unsafe, you may be liable to pay compensation and your insurance could cover this expense.
You make a claim
Log in to your online account and go to the 'Make a claim' section. There, you can make a claim directly – there's no need to call us.
We'll ask you for some details about your claim, including a crime reference number (if applicable), the date of loss or claim made against you, type of claim and its detailed description.
You can also attach any relevant supporting documentation like proof of loss, proof of purchase, a letter of demand or a statement of claim.
We'll get on the case
Once submitted, your claim will be assessed.
If the claim is large, you may have to provide further information. For smaller claims, you may be able to proceed without further information.
Either way, we'll keep you regularly updated and you'll be able to see the status of your claim on our customer portal.
Your claim is settled
After it's been assessed, we'll let you know if your claim has been successful or not.
If items have been lost, stolen or damaged, we might arrange for the items to be replaced or make a payment to you.
If you're liable for something we will assist you with legal support.
Download your free landlords' guide
It's quick, instant and unlocks 42 pages of valuable advice for new and aspiring landlords.
Check out our latest posts
Everything a landlord needs to know about guarantors – when to use one, who can be one, and how to adjust your tenancy agreements. We even cover the implications for your landlord insurance.

Around 1 in 10 private rented properties in the UK are classed as houses in multiple occupation (HMOs). We explore what licences landlords need to let out their HMO properties.

Government rules around Energy Performance Certificates (EPCs) in rental homes have changed in recent years, with another major change coming into force in 2028. We break down what all this means for landlords.
Authorised by the FCA
The FCA supervises UK financial services firms to protect consumers. We are directly authorised and regulated by the FCA and our Firm Reference Number is 656459. These details can be confirmed on the Financial Services Register at www.fca.org.uk or by calling the FCA on 0845 606 1234.
A-rated financial strength
Our insurance products are underwritten by Standard & Poor's A-rated financial strength or higher. This means the underwriter has been independently assessed by the world's leading credit rating provider and found to have a strong capacity to meet financial commitments (pay claims).
Protected by the FSCS
If you are a business with an annual turnover under £1m, charity with an annual income under £1m, or trust with net assets under £1m, then you will be entitled to compensation from the FSCS in the unlikely event we cannot meet our obligations. Full details and further information on the scheme are available at www.fscs.org.uk.