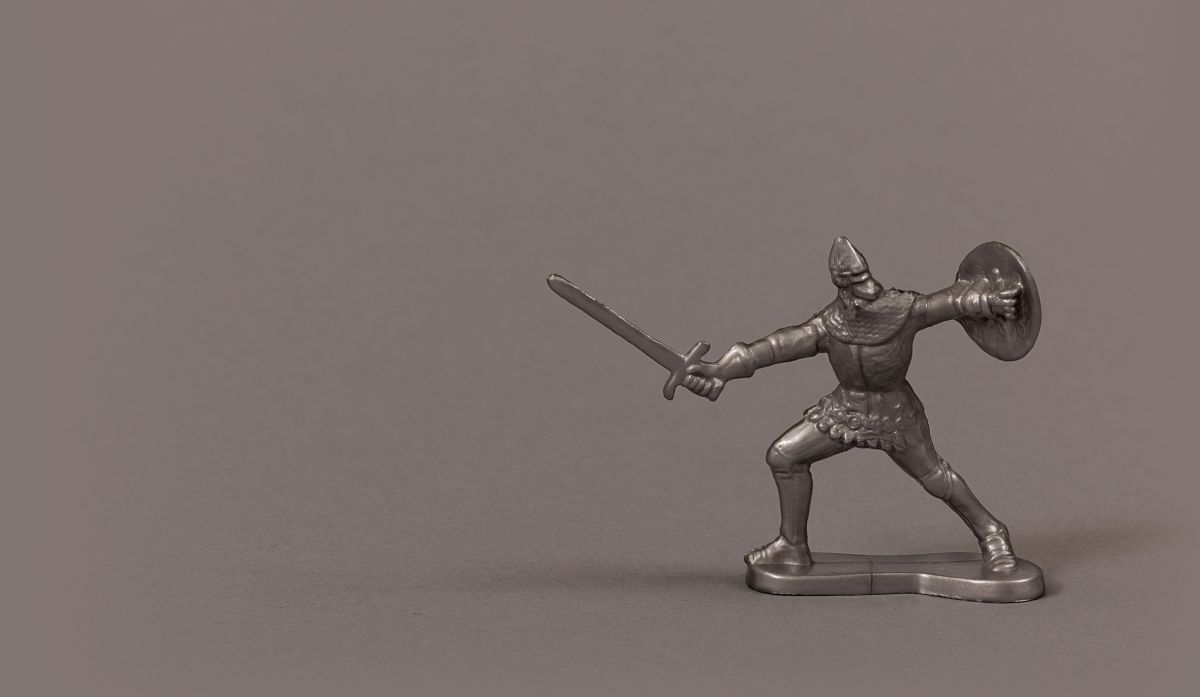 Legal protection insurance
Also known as legal expenses cover, this cover gives businesses without an in-house legal team access to legal expertise in the event of a claim or other dispute.
What is legal protection insurance?
Cover your commercial legal affairs as efficiently as large organisations with in-house legal teams.
IR35 and tax enquiries
Legal advice helpline
Compensation awards
Certain legal disputes
Be quote confident
We're big on fairness. So if you find a lower price for a comparable quote, we won't just match it – we'll go one better and beat it.
So even better than apples to apples, apples to better apples. We're talking Galas to Braeburns.
As you'd expect, T&Cs apply.
Benefits of legal protection insurance
Protection for your employees
Tax enquiries, employees being summoned for jury duty, damage to property caused by trespassers – these all come with costs. Cover yourself and employees from the many events that can occur with commercial legal protection.
Protection for business owners
Accidents such as dismissing employees without following the correct procedure or incorrect tax returns can lead to legal action. We cover payments for court fees, inquiry expenses and court attendance costs to cover you if a claim is made.
Protection from costly disputes and inquiries
Should you be faced with VAT disputes, tax enquiries, compliance disputes with the HMRC, or needing help from tax consultants, we will cover all payments necessary to help you get back to business.
Legal protection services
Find out about the services included.
Legal advice service
Legal advisors will provide confidential legal advice over the phone on any commercial legal problem affecting your business, under the laws of any European Union country, the Isle of Man, the Channel Islands, Switzerland and Norway. The Legal Advice helpline aims to provide immediate advice from a qualified legal advisor.
The legal advisors provide advice on the laws of England and Wales 24 hours a day, 7 days a week, 365 days a year. For advice sought about an area of law beyond this jurisdiction, or in respect of very specialist matters, you'll be referred to a specialist advisors. This will include European law and certain areas of law for Scotland and Northern Ireland. Specialist advice is provided 9am – 5pm, Monday to Friday, excluding public and bank holidays. If calls are made outside these times, they will call you back.
Tax advice service
Tax advisors offer confidential advice over the phone on any tax matters affecting the business, under the laws of the United Kingdom. Tax advice is provided by tax advisors 9am – 5pm, Monday to Friday, excluding public and bank holidays. If calls are made outside these times, we will call you back.
Counselling service
Counsellors will provide your employees (including any members of their immediate family who permanently live with them) with a confidential counselling service over the phone including, where appropriate, onward referral to relevant voluntary and/or professional services.
The counselling service helpline is open 24 hours a day, seven days a week. Note that any costs arising from the use of these referral services are not covered by the insurance.
Once you've completed a quote, you'll be able to view a summary of cover. Please always refer to your policy documents for full details around exclusions, terms and limits of your customised cover. Read our guide to understanding your policy documents.
Legal protection insurance FAQs
Legal protection insurance, also known as legal expenses and commercial legal protection, gives businesses access to legal expertise in the area of disputes. This means that businesses without specialist in-house legal expertise in this area have legal support on standby, in the even of a dispute.
The support offered by legal protection insurance covers a range of types of business dispute, including claims against your business, disputes launched by your business against third parties (e.g. clients or suppliers). It also includes legal support in relation to tax disputes, which is particularly useful for self-employed professionals.
The law is there to protect you and those around you, but it's not always easy to decipher who's in the right and who's in the wrong, or to defend your corner effectively. And there are plenty of grey areas. That's why if you find yourself caught up in some kind of legal dispute, you're likely to need some expert advice from a professional. Here's just a couple of situations where commercial legal cover would come in handy.
Employment disputes are extremely common in the workplace, and they can occur whenever an employee feels they haven't been treated fairly, or contrary to employment regulations. One example is if a former employee makes a claim of constructive dismissal against your business, or if you didn't go through the correct redundancy procedures. If that happens you'll be faced with an employment tribunal and all the costs that entails. In that situation, commercial legal cover will provide your business with expert counsel, and cover any legal costs involved.
A dispute could also occur in the event that a company or individual you've entered a contract with does not perform their duties fully or as agreed. For example, imagine a photographer you've hired delivers the photographs in the wrong resolution and then permanently deletes the original files leaving you out of pocket and without the photos you paid for. Working out the best way to broach the issue is likely to require legal advice, which could be extremely costly without the right cover to foot the bill.
We insure thousands of innovative businesses
Check out our latest posts
Ever wondered what intellectual property is? Want to know how intellectual property insurance can help protect your business? Then read this handy guide.

Get prepped for the year ahead with our business calendar, including tax and reporting deadlines, marketing days and changes to business rates.

In this article, we look at things to consider when exploring the possibility of a move to coworking.
Authorised by the FCA
The FCA supervises UK financial services firms to protect consumers. We are directly authorised and regulated by the FCA and our Firm Reference Number is 656459. These details can be confirmed on the Financial Services Register at www.fca.org.uk or by calling the FCA on 0845 606 1234.
A-rated financial strength
Our insurance products are underwritten by Standard & Poor's A-rated financial strength or higher. This means the underwriter has been independently assessed by the world's leading credit rating provider and found to have a strong capacity to meet financial commitments (pay claims).
Protected by the FSCS
If you are a business with an annual turnover under £1m, charity with an annual income under £1m, or trust with net assets under £1m, then you will be entitled to compensation from the FSCS in the unlikely event we cannot meet our obligations. Full details and further information on the scheme are available at www.fscs.org.uk.