Ever since 2006, Data Privacy Day has marked the anniversary of the first international law within data protection. Together with the GDPR coming into action almost 20 months ago, 28 of January is the annual reminder of information privacy and the importance of keeping customer data secure.
A recent data breach survey by DLA Piper, a global law firm, has revealed staggering results: based on 160,000 data breach notifications, the EEA countries have endured an infliction of EUR114 million in fines since the introduction of GDPR in 2018. Taking the thirteenth place in the rank of reported fines, the UK witnessed 22,181 data breach notifications.
It's safe to say that the introduction of the GDPR has had a massive impact on the transparency around data breach issues. Nearly two years on, a lot of small businesses in the UK struggle to get their heads around the intricacies of the GDPR and adjust their operations accordingly to stay compliant with strict regulations. And while it is a widely-discussed topic, it is still easy to get disoriented in the information vortex around it.
However, staying up-to-date with the regulations may be not as daunting as it may seem. There are plenty of formats, such as podcasts and webinars available to you at the palm of your hand. Distilling rules and regulations in more user-friendly bites of information, they offer practical guidelines on how to implement them within your business. We have selected a number of useful resources below.
Podcasts
Produced by the International Association of Privacy Professionals, this podcast features a series of interviews with the world's leading experts in data security and privacy regulations. Covering topics from big data and IoT to social networking and data ethics, the series presents a rich source of 1-hour long audio material that you can tune in to at a convenient time. Discover their most popular episodes here.
The rapid growth of emerging technologies and the AI industry, in particular, presents new threats for data security. Rebecca Herold, an information privacy and compliance consultant with extensive experience in the field, focuses on this important topic in her podcast. Producing monthly 1-hour episodes, "The Privacy Professor" explores the impact of emerging risks within information security. Each episode spotlights specific industry trends followed by guidance on how to mitigate risks in your business.
This podcast is produced by PrivSec conferences as part of Data Protection World Forum's series of global events. The series covers current trends and emerging risks by bringing the world's leading privacy experts on board. With easily-digestible interviews ranging from 15 to 30 minutes, you can dive into the nits and grits of data privacy, and also access the recordings of live events hosted by the organisation. And if you prefer getting the insights first-hand, PrivSec is hosting their next conference in London on 4-5th February 2020 - you can sign up here.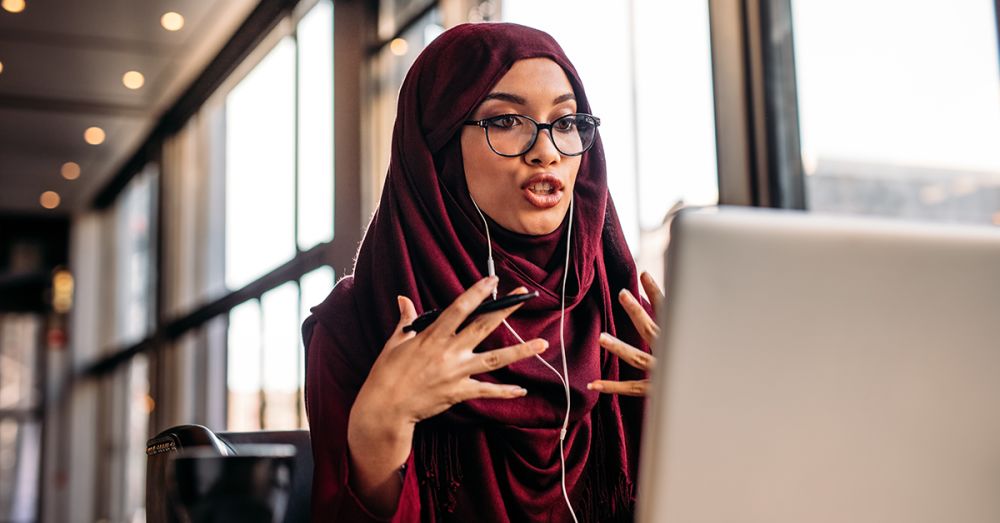 Webinars
The Information Commission Office (or ICO) hosts a range of talks and conferences, online and otherwise, with recordings available if you don't catch the live event. Its main focus is on GDPR and its impact on various sectors in the UK. The list of upcoming webinars and events ranges from workshops to large conferences. As well as webinars, ICO produces training videos and provides additional resources as part of the SME data protection web hub.
Covering a diverse range of topics around international aspects of information security, Privacyrules brings together attorneys, IT and security experts to provide a complete picture of issues and solutions surrounding data usage. Aggregating expert advice from multiple countries in Europe and beyond, their webinars provide a well-rounded insight on the matter. In addition, their Youtube channel is a handy way to access all of the above.
Here, you will find a rich library of multimedia resources and webinars hosted by IT governance. They stock an incredible array of web series on data, cyber security, GDPR and general business management among other industry-specific material. In light of recent activity within data breach notifications, they have produced a particularly insightful series on staff security awareness, which can help you develop a security culture within your company.
In addition, there is a number of events you can attend to get this knowledge first-hand. These are hosted all across the UK and Europe ranging in price from £100 to £1000 and above, like the GDPR seminar by Bates Wells on Data Protection Day. It Governance also hosts free events so it is easy for everyone to attend and stay on top of data privacy trends. For those who are interested in developing this type of expertise, the Data Protection Foundation provides a two-day training course with a complete overview of the data protection responsibilities. Though it is rather pricey, you get a recognised certificate at the end.
It's great to see the amount of hands-on, practical advice on data protection across different formats. So, to honour this Data Privacy Day, make sure to check out some of the resources and stay up-to-date with the latest security standards and best practices.
We've made buying insurance simple. Get started.
Related posts
18 August 2022

5 minute read

Insurance has seen hard market conditions in recent years, insurance expert Luke Chesworth explains signs this is ending and what businesses need to know.

01 August 2022

3 minute read

From SEO, social and influencer marketing, small businesses need digital/online marketing. Get started.

27 July 2022

3 minute read

A likely expansion of SM&CR will impact how fintechs approach their directors' and officers' liability insurance. In this article our expert explains the actions you can take now, and how Superscript can help.