Having already been recognised as one of the top insurtech companies in the UK, we now have even more exciting news to share. We've given our website and online quote builder a little makeover for an even better user experience. Here's a quick rundown of what has changed.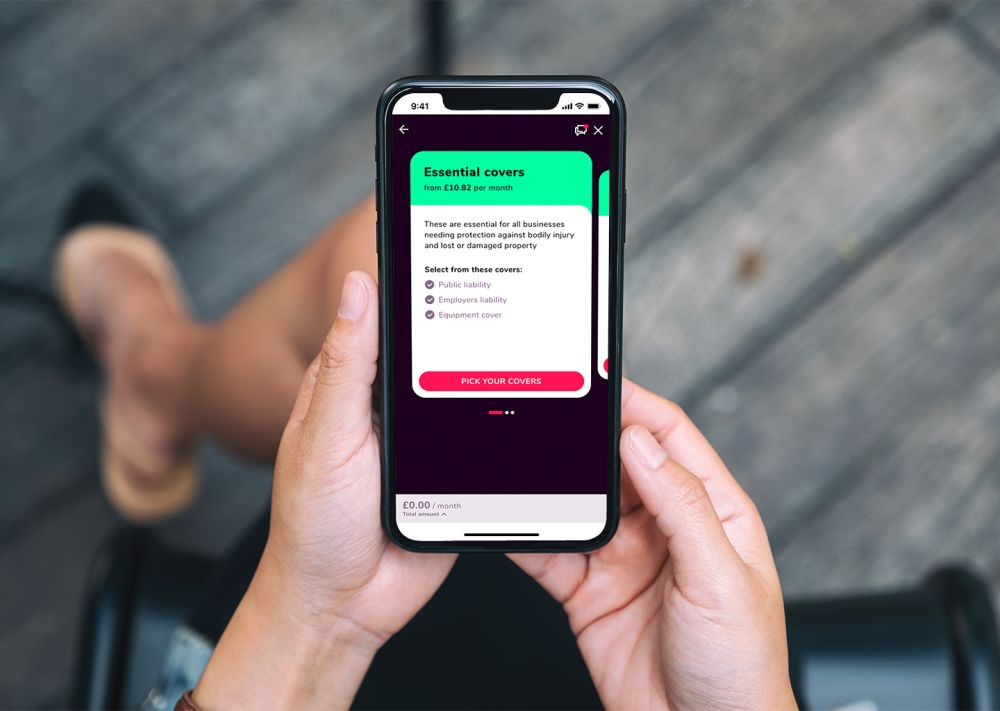 The Digital Risks quote builder
One of our key objectives is to make buying insurance as simple as possible and for a lot of businesses navigating through different policies and understanding their ins and outs is quite a tedious task. Having launched a number of new insurance products to cover all kinds of risks across a variety of trades, we wanted to make it easier for customers to find the right protection to be adequately covered.
In our new quote builder, we introduced three groups: Essential, Professional and Management covers.
Essential covers include public and products liability, employers liability and contents and equipment cover - these policies will benefit almost any type of business, regardless of size or industry. Professional covers should be considered by companies and self-employed professionals that provide advice or consultancy. Here, you will find professional indemnity and cyber cover. And, finally, management covers include directors and officers insurance that boast a number of key extensions built with early-stage businesses in mind. These covers are important for leadership teams with regulatory responsibilities as well as companies with external shareholders.
Our customers can pick and choose covers from any group and customise them to match their business needs. In addition, we've made it easier to check prices at a glance as you configure your insurance and see how different levels of cover impact your premium (a.k.a the price you pay each month). We hope that it makes it more straightforward for businesses to recognise what risks they need to take care of.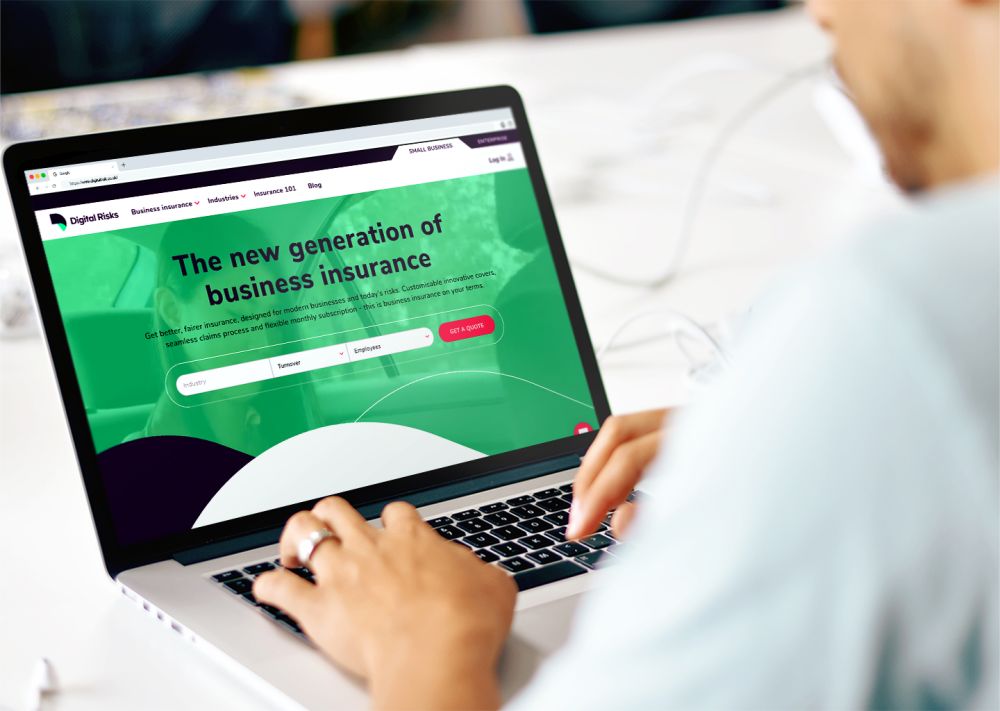 Revealing our refreshed website
Focused on delivering an improved experience for each of our customers, we created a whole new user journey and improved navigation throughout the site. The new UX, UI and the overall architecture is intended to make it as easy as possible to access relevant information about our products.
With the site refresh, we also introduced new industries we work with and gave an overview of types of risks they should consider when setting up insurance for their business. We developed new functionality that allows users to quickly find their trade and check out what covers we can offer.
There is a lot more to come! With new features and product launches, this year is set to be busier than ever. In the meantime, we invite you to browse around and let us know what you think. Your feedback helps us build better, fairer insurance for small businesses.
We've made buying insurance simple. Get started.
Related posts
05 July 2021

3 minute read

Digital currencies represent a significant opportunity, find out how brokers and insurers can embrace digital assets.

10 June 2021

5 minute read

There are thousands of digital assets out there. Discover which ones you should know about and what makes them special.

07 June 2021

2 minute read

We've teamed up with the SME cybersecurity specialists to provide free cybersecurity insurance for small businesses.