Superscript

Flexible monthly business insurance
11 June 2020
5 minute read
Many small retail businesses did not exactly find themselves well prepared for the sudden and complete shift to online sales that came with lockdown. As the kind of firms least likely to adopt any kind of digitisation strategy - we are talking about things like accepting card payments - they may not have been enthused by the idea of moving everything online within a matter of days. We consumers were at the ready though with our (somewhat indulgent demand, knocking on their (metaphorical) doors, cards in hand and wanting to support local and independent business. The chief executive of Ireland's biggest domain name registrar said companies were calling him because they had customers asking them 'where's your website and how can I buy from you online?' Cornish ice cream maker Reeve Massey says customers have been messaging her at all times of day to order a few scoops from their favourite local vendor - 'it's funny how many people order ice cream crazy early in the morning or late at night!' she says.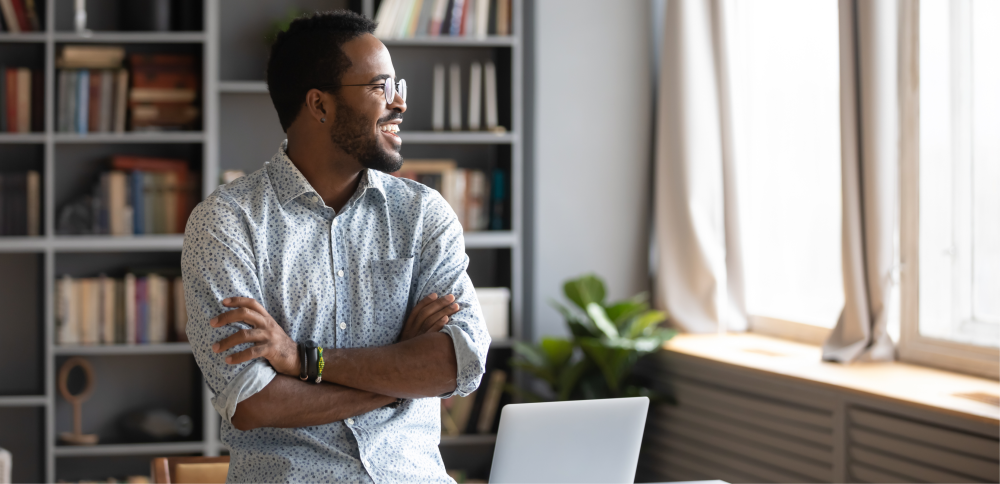 Small retailers have been moving operations online however it's been possible. April 2020 saw record numbers of domain names registered in the UK. The owner of Reeve's Ice Cream has found herself driving around coastal villages near Port Isaac making deliveries to locals missing the luxuries of clotted cream vanilla and lemon meringue cones by the beach. She uses social media to let her customers know delivery dates and flavours, and the iZettle app to generate invoices and collect payment. It's enjoyable, she says, but in some ways it's not as simple as before. 'I'm constantly tweaking my route, checking I have enough for all the orders, following up the payment links I've sent out to make sure they've worked, updating people's delivery times... And like I said, someone can order at any time which can change any one of those things. You really do have to check, double check and triple check everything!'
We've already posted some ideas for small businesses on digital marketing, and to increase the chances of your site showing up in search engine results pages. Here is some advice on the more the basic things to consider when making that initial move online.
Links and guidance on setting up your small retail business online.
1. Setting up an online shop
A website may not necessarily be the best option for you, but if it is there are many website building platforms that have ready-made templates for online shops. Shopify is now offering an extended 3 month free trial for its shop builder (then plans start at $29 per month). As a large and dedicated e-commerce platform, it offers a wide range of additional features that can improve your store. It can integrate with Royal Mail's Click & Drop shipping services to ease label printing and customer notifications for example, as well as with Instagram so that you can add a 'shop now' banner on your Instagram posts and photos with links that go directly to your website (instead of having to say 'see link in bio'). In response to the current crisis, there is now also a free 'Express' shop template with a menu inspired design for those looking to move online quickly, and a new local delivery service tool to support local retailers to organise deliveries in their area. The platform is working on improvements to the delivery tool, which would create optimised routes and send customer notifications when deliveries are on the way - sounds pretty good.
If you are feeling coy about your technical capabilities, Square Online Store is a good option. The website templates are very basic and there is not much choice, but they are classic. It is also completely free to set up shop and start selling online, although you would need to upgrade to start using your own domain name.
For more boutique shops, Squarespace website templates offer beautiful designs and excellent blogging features.
Once you're all set, you can use LinkMiner to check all the links on your site are ok, and GTmetrix to check the loading speed - while there may be times where a wait can give an air of exclusivity and cool, this is not the case where the wheel of death is involved.
2. Buying a domain name
The exciting part of setting up your online shop! Although it is not necessary to own a domain name to have a website, it gives a professional look, and makes it easy for customers to find your online store. You can get a domain name with Namecheap, which has 24 hour customer service and a mobile app, or you can go for a no frills, low price domain name provider like Porkbun. You can read a few ideas on choosing a name in our recent post on top tips for starting an online business.
3. Payment options
Stripe is a secure way to accept payments on your website. It is free, quick and easy to set up, and accepts payments from all major debit and credit cards from around the world. If you are selling goods on a recurring basis, Chargebee can automate recurring invoices and do so in a way that meets changing tax and invoicing rules. It can also import transactions from your payment gateway into your accounting software.
4. Website applications
You can set up a live chat system for customers visiting your online shop using Intercom. It keeps track of previous conversations with each customer so you can build a relationship which, okay, can't compete with a friendly smile from a trusted vendor, but it does mean you can wave goodbye to forgetting names and faces! The chat service can also be used to collect customer reviews. Both the 'Abandoned Cart' and 'Persistant Cart' features are worth getting for your online shop. Abandoned cart emails remind customers of products they have placed in their cart but not checked out, and lead to increased sales. Having the 'Persistent Cart' application means customers won't lose their shopping carts if they switch from browsing on a PC to browsing on their phones. There are many more applications that can improve your website functioning, but as a final note we'd point you towards Docusign as it is really useful for cases where you need to exchange signed documents over the internet.
5. Analytics
This may be at the bottom of your list at the moment, but it may be worth setting up a few systems now so that when you do have a moment to think about your marketing strategy, you'll have the data. Google Analytics is a comprehensive free option, although it does not cover instagram. You can set up with Squarelovin for that.
6. Security
A barrier to small businesses going online has been worrying about cybersecurity. For advice on staying secure online, see our 5 top tips for preventing cyber attacks against your business and maybe think about cyber insurance too!
We've made buying insurance simple. Get started.
Related posts
08 March 2023

4 minute read

The UK tech startup space is in rude health. Let's meet five of the most significant tech startup incubators helping fledgling UK startups break new ground.

06 February 2023

12 minute read

Trying to find a platform for selling online? Discover which features to look for, read our reviews of popular platforms, and see what this all means for your business insurance.

24 October 2022

8 minute read

Looking for a business grant to get your venture off the ground? We take you through the basics and answer some common questions about grants for small businesses.