First things first: the difference between a healthtech and a medtech. To put it as simply as possible, healthtechs tend to be consumer-facing applications focused on improving personal and preventative care. Medtechs, on the other hand, tend to be technologies used to treat existing medical conditions and enhance diagnostics within a hospital setting.
Both are big business and could have major implications on the way health and medical care is delivered and experienced. We've put together a list of 10 healthtech and medtech startups that we think could have exciting and impactful futures.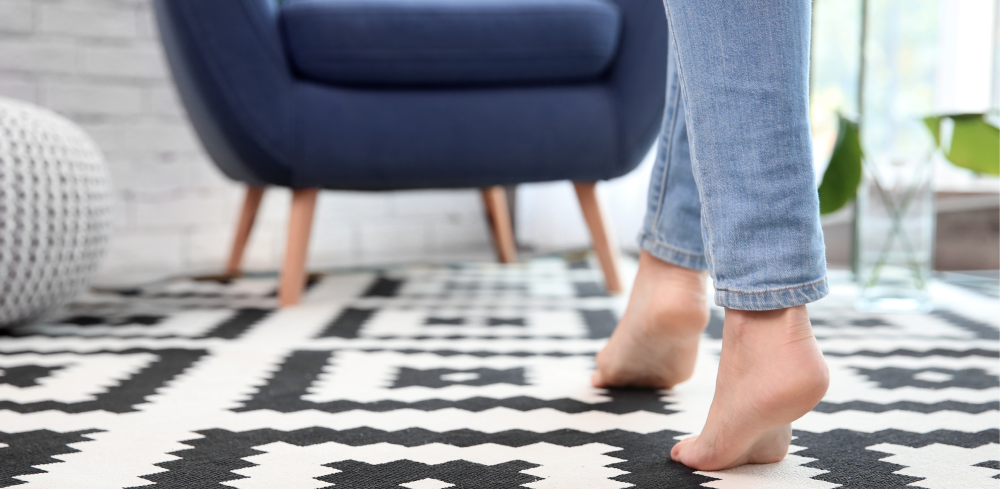 FeetMe
100 million people worldwide suffer from gait disorders, including those who do so as a result of multiple sclerosis, Parkinson's disease and diabetes. Paris-based medtech startup, FeetMe, creates smart medical wearables to improve mobility, enabling those experiencing gait disorders to maintain as much autonomy as possible.
It's wearable smart devices do this by analysing over 20 metrics, including those such as cadence and pressure distribution, to determine what the wearer needs in terms of ongoing and/or rehabilitation support.
Givevision
London-based medtech wearable startup, GiveVision, was founded in 2014 with the aim of creating a wearable aid to transform the lives of people with severe sight impairments. As one-in-three people lose their sight by the age of 65, there's a large market for it.
GiveVision launched large scale user testing of their device, SightPlus™, in 2015 and so far over 1,000 patients have been able to try the wearable, which helps visually impaired people to see clearly, both up close and at a distance. The results have been positive, with 80% of testers reporting improved ability to see.
Mecuris
Munich-based medtech, Mecuris, harnesses the power of 3D printing to improve the lives of those requiring orthoses and prostheses through tailor-made options. It provides orthopaedic technicians with an easy-to-use online platform for customisable and 3D-printed orthoses and prostheses which Mecuris is able to create within days.
This is a great improvement on the current situation, which is a less than ideal process with varying outcomes. Typically, a prosthetist will take measurements and casts and it then takes several months and fitting sessions to fit a prosthetic leg. And it's not uncommon for the end result to fit less than perfectly.
Medicus AI
With the explosion of medical and health tests available to consumers comes the issue that many have less knowledge than is required to understand their results, sometimes causing unnecessary alarm, misguided health decisions and panicked trips to the doctor.
Medicus AI aims to solve this issue. It offers a platform and app which interprets medical reports and health data into layman's terms, offering clear explanations and health insights, plus 'smart coaching' in the form of health tips. It also has broader applications, from helping diagnostic labs to modernise their reports, to empowering people to take control of their recovery from illness and make the best health decisions possible.
Popit
Finnish healthtech, Popit, is addressing an issue that so many of us face over the courses of our lives: missed pills. In fact, according to the World Health Organization, 50% of patients miss medications (although this is not always due to forgetfulness - other common issues, such as non-compliance, count towards this statistic).
Popit has developed a nifty device, weighing just 12 grams, which is easily clipped to the end of your pill packet and works using three sensors which monitor when pills are taken. It records your consumption of pills and alerts you to missed doses, through an app downloaded to your smartphone. Clinical testing has suggested that Popit may reduce missed medications by over 80%.
PredictImmune
Millions of people worldwide suffer from chronic immune-mediated inflammatory diseases such as IBS, Crohn's and Lupus. At diagnosis, it's currently not possible to know whether a patient is likely to experience a manageable form of the disease or a more severe, debilitating form.
Cambridge-based medtech, PredictImmune, has developed a simple lab test for Crohn's and ulcerative colitis which requires a small blood sample. The test identified whether the patient is likely to experience a severe form of the disease, which assists physicians assessing which patients would benefit from early biologics therapy.
Skin Analytics
Every 10 minutes, someone dies from melanoma, a type of skin cancer. This doesn't have to be the case, as when caught and treated early, 97% of melanoma is survivable. Cambridge based medtech, Skin Analytics, was founded in 2012 to help more people survive skin cancer.
Its propriety technology, DERM AI, is a machine learning tool, which can be used to detect with as much accuracy as a dermatologist. A diagnostic trial, run by the Royal Free Hospital NHS Trust found that the DERM AI correctly identified all malignant lesions with an average higher likelihood of identifying the specific types than the clinical experts. This could have great implications for speed of diagnosis when it comes to melanoma, leading to fewer referrals and earlier treatment.
Starling Surgical
Dublin-based medical device innovator, Starling Surgical, has developed a rapid-working wound closure device, the QuickStich. It was developed as a higher quality alternative to the skin stapler, offering the clinical advantages of meticulous suturing but at a much faster speed.
Skin closure by suture is a complex time-consuming process which can take up to 30 minutes. In some cases, the lengthiness of this process majorly impacts the risk of mortality in certain patients. The applications are vast, with over 230 million open surgical procedures requiring skin closure undertaken annually.
Venari Medical
Medical device trailblazer Venari Medical is developing BioVena™, the world's first medical device to utlise the body's biological response to treat varicose veins and venous ulcers. Venous disease affect one-in-four people and is the fourth most common chronic disease in the world and at present, just 1.3% of the 120 million people in the US and Europe who suffer from it currently receive treatment each year.
The current treatments available for chronic venous disease, such as compression bandaging, chemical injections and laser and radio-frequency thermal treatments, tend to be invasive and lead to mixed outcomes which sometimes cause further damage. BioVena™, is an innovative catheter and is minimally invasive, generally requires a single injection of local anaesthetic and offers a more targeted approach to the issue - and should not require a hospital stay.
Xeltis
Founded in Switzerland in 2006, Xeltis is a clinical-stage medical device company whose goal is to redefine cardiovascular replacement procedures, such as Coronary Artery Bypass Graft (CABG) and heart valve replacement. The former is carried out on around 1 million patients each year and the latter, hundreds of thousands of patients each year.
Xeltis's implant devices aid the patient's body in restoring a new functional blood vessel or heart valve through a process called Endogenous Tissue Restoration (ETR), rather than through traditional CABG and heart valve replacement procedures, which are highly invasive and often lead to long-term complications. So far, ETR has been carried out on over 25 patients, but the potential of this medtech could eventually impact millions of patients each year.
From an insurance perspective, the health and medical sphere is an interesting space. As with other 'techs', complex products bring with them unique insurance needs and risks profiles, therefore traditional approaches to cover often aren't suitable. At Superscript, we specialise in helping innovative businesses, like healthtechs and medtechs, get the cover they need. Speak with our enterprise team to find out how we can support your growth with healthtech and medtech insurance.
We've made buying insurance simple. Get started.
Related posts
22 October 2021

5 minute read

A roundup of unicorns and fast-growth startups in the Netherlands who are driving financial technology forward. Find out who made the list

11 October 2021

11 minute read

A review of the most popular web builders, including their pricing, support and unique features.

22 September 2021

5 minute read

Starting a business from home? Here are 12 practical tips to set yourself up for success.