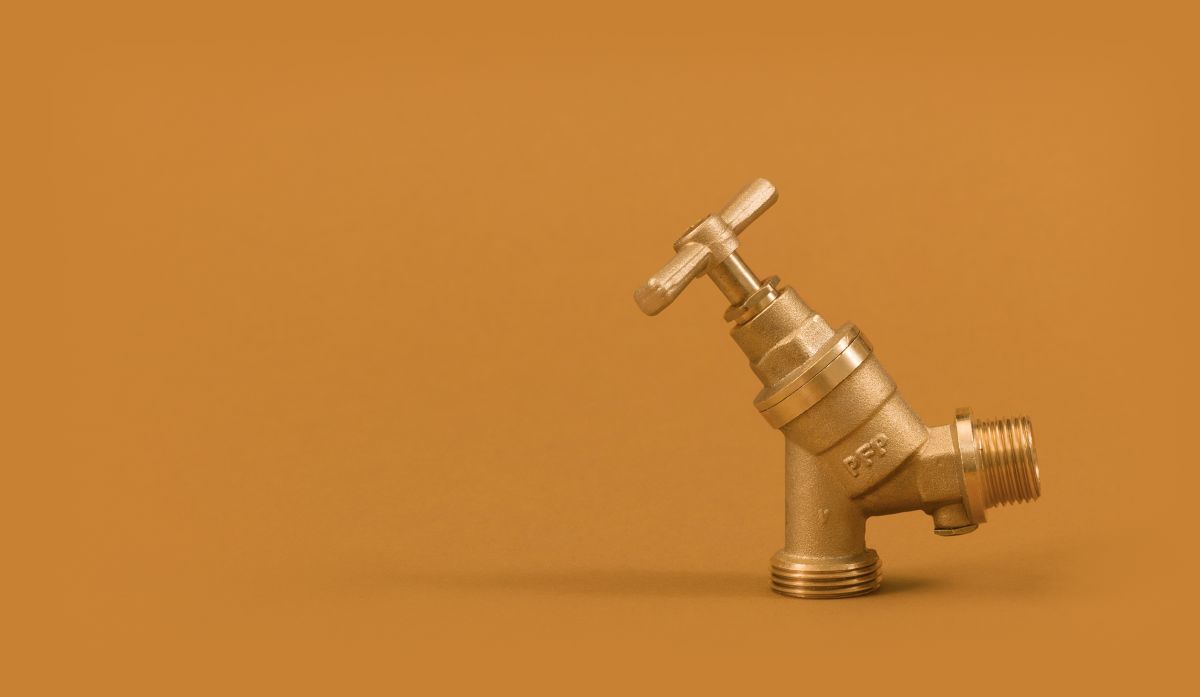 Customisable insurance for plumbers, offering protection for sole traders or plumbing businesses of up to 15 people, including the use of heat equipment.
Public liability insurance for plumbers
Our customised business insurance for plumbers is built around the standard core of public liability cover.
You can choose the level of cover that is most appropriate for your plumbing business, with options of £1m, £2m, £5m or £10m limits of public liability cover.
The core public liability insurance covers your business' liability for injury or property damage caused to third parties, including clients and members of the public. This includes injury or damage caused by the products you supply.
Additional covers for plumbers
Employers' liability
A legal requirement for any business with employees, we cover your business' liability for injury to employees, up to a limit of £10m.
Money
Your business' cash is covered against loss during a theft or attempted theft, up to £5,000 in transit or £1,500 on a contract site.
Tools and business equipment
Cover for your plumbing business' essential tools, plus portable electronic equipment, in the case of accidental damage, or damage from fire, theft, storm or flooding – up to £10,000 per worker.
Heat equipment
You can choose to add additional cover for specialist heat equipment often used in many areas of plumbing, including:
Blow torches
Angle grinders
Blow lamps
Flame cutting equipment
Welding plant or machinery
Hot air guns
Soldering irons
Stock
Cover for up to £5,000 for your business' stock against accidental damage or damage from fire, theft, storm or flooding.
Personal accident
Cover for up to £10,000 for named persons in the event of injury that results in temporary or permanent disablement or death.
Once you've completed a quote, you'll be able to view a summary of cover. Please always refer to your policy documents for full details around exclusions, terms and limits of your customised cover. Read our guide to understanding your policy documents.
Be quote confident
We're big on fairness. So if you find a lower price for a comparable quote, we won't just match it – we'll go one better and beat it.
So even better than apples to apples, apples to better apples. We're talking Galas to Braeburns.
As you'd expect, T&Cs apply.
Plumbers' insurance claims examples
There are various different types of insurance claim that a plumber may have to make, so here are a few examples of specific claims that are covered by Superscript's customisable policy:
The old water tank
A plumber was on site at a customer's house, replacing a water tank which had started to erode due to age. During the removal of the tank, a number of accidental 'prangs' occurred where the old tank was scraped along the walls, door frames and doors, causing minor damage that needed fixing and redecorating.
The plumber's public liability insurance policy covered the cost of repairing this damage.
The eye injury
An employee of a plumbing business claimed to have sustained a minor eye injury whilst cutting copper pipe, and sought to bring a claim for damages as a result. The plumbing business maintained that the employee had been given the appropriate equipment to protect from such an injury, providing evidence that they had received all appropriate health and safety training.
The plumbing business was supported by Superscript in declining liability for the claim, meaning they did not have to pay out compensation to their employee.
The stolen van
A self-employed plumber kept their tools and equipment locked in the back of their van overnight, with the van parked on the street. The van was stolen overnight by a gang of thieves and even though the vehicle was located the next morning by police, the thieves had forced the doors open and stolen all of the tools.
The plumber's tools and business equipment insurance covered the cost of replacing the stolen gear.
How do insurance claims work for plumbers?
The below is a good guide to the process and timescales you can expect when you need to make a claim under your policy.
If you're ever unsure whether you can or should claim, it's best to get in touch and we can let you know.
Notify us of the claim
Contact us by email at claims@gosuperscript.com, by 24/7 freephone on 0800 772 3059 or by logging in to your customer portal.
Ideally this should be done as soon as possible and within 30 days of you becoming aware of anything (and we mean anything, even if it may seem trivial to you) which you think may be covered by your insurance.
A good indicator of whether or not to let us know is if there's an issue which may require a payment to be made on your behalf.
We'll get on the case
We'll acknowledge your claim within 24 hours, and sometimes in as little as 30 minutes! This means you'll receive email confirmation of your Superscript claims reference and contact information should you need to speak to us.
We will then reach out to you within 48 hours to request any extra information we need to progress your claim.
We'll keep you updated on the next steps as the claim progresses.
A decision is made
We'll let you know if your claim is successful or not. At Superscript, if your claim isn't covered, we will always try to point you in the right direction and support you as best we can in getting back to normal.
Read about the most common reasons claims aren't paid.
If your claim is successful, once we have all the documents we need, we will aim to settle claims such as accidental damage, theft and lost equipment within 5 working days.
Authorised by the FCA
The FCA supervises UK financial services firms to protect consumers. We are directly authorised and regulated by the FCA and our Firm Reference Number is 656459. These details can be confirmed on the Financial Services Register at www.fca.org.uk or by calling the FCA on 0845 606 1234.
A-rated financial strength
Our insurance products are underwritten by Standard & Poor's A-rated financial strength or higher. This means the underwriter has been independently assessed by the world's leading credit rating provider and found to have a strong capacity to meet financial commitments (pay claims).
Protected by the FSCS
If you are a business with an annual turnover under £1m, charity with an annual income under £1m, or trust with net assets under £1m, then you will be entitled to compensation from the FSCS in the unlikely event we cannot meet our obligations. Full details and further information on the scheme are available at www.fscs.org.uk.