Superscript

Personalised business insurance
22 January 2021
4 minute read
From robot surgery to wearable tech, the future of health, wellness and medical technology has never looked brighter.
With so many health, wellness and medical technology innovators to be excited about, here's our pick of 9 ones to watch.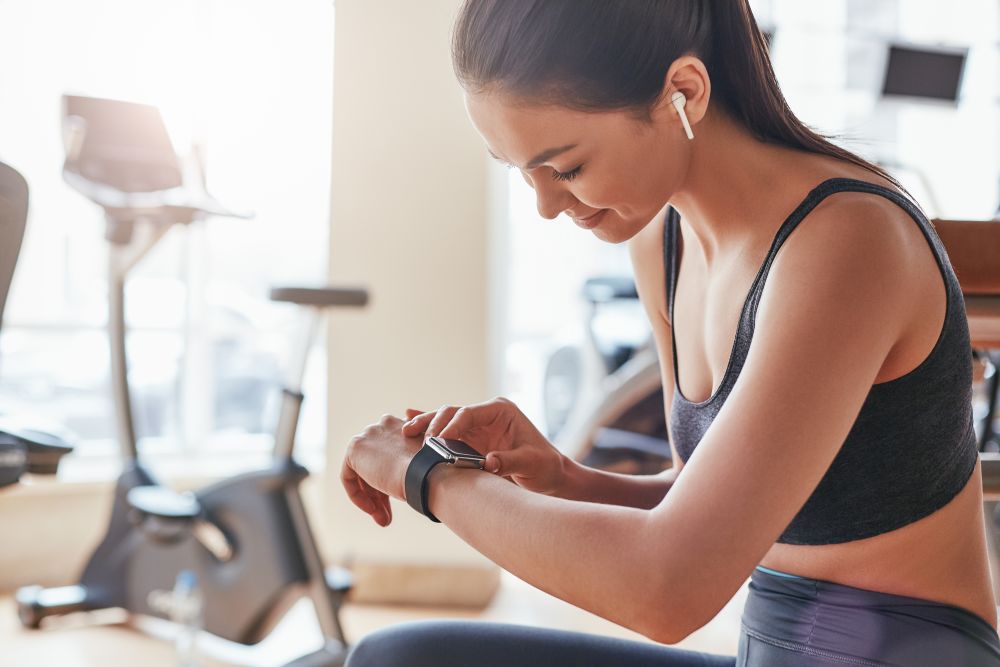 Second Nature
£4.2 billion a year. That's how much obesity costs the NHS each year, and it will only increase if we don't take urgent action. More and more of us are turning to technology to help us manage our health and lose weight, but many apps can't deliver on their claims of promoting weightloss.
Second Nature's easy-to-follow programme is the first digital programme used by the NHS for long-term behavioural change and sustainable weight loss Second Nature's twelve-week programme brings together advice from nutritionists and health experts with tracking technology. Peer-reviewed assessments confirm that the programme supports healthy habits and lasting weight loss.
vCreate
For new parents, being separated from a baby who is in hospital can be devastating. Harder still when they can only visit their baby rarely, or are not allowed to visit at all.
That's why the vCreate app exists. It allows nursing staff to record videos of babies they are looking after, and to send those videos securely to parents. Over time, a video diary builds up that can be downloaded and kept forever once the baby leaves hospital.
"We hope that this video messaging system will provide parents and families with some comfort and ongoing connection to their baby when they are otherwise not able to be by their cotside" says Dr Jacinta Cordwell, part of the team that produced the app.
Juno Bio
Juno Biomedical develops medical devices and therapies that harness the power of cell electrotaxis to repair brain damage. What's cell electrotaxis? Basically, it's a kind of directional movement guided by an electrical field or current. It's important in processes as diverse as the development of embryos, wound healing and the spreading of tumours.
Juno Bio harnesses its power to support and regenerate brains that have been wounded by neurological disease and trauma.
Doctify
Doctify is an online platform where you can search, compare and request appointments with medical specialists online. You can search for a private GP, specialist consultant or a dentist. Just as you rate your Uber driver, Doctify allows you to review your doctor and the service you received. By helping people make informed decisions and reflect on what's working, Doctify believes that patient reviews strengthen the patient-specialist relationship.
"We're trying to create something bigger than just an appointment booking service. It's about transparency and innovation in healthcare, cultivating doctor-patient relationships and healing the bond that has faded. We have a bigger vision, to use technology to change how people engage with healthcare," says Suman Saha, co-founder of Doctify.
Fertifa
One in seven couples in the UK will experience fertility troubles. 50,000 people begin fertility treatments every year, while one in every 50 babies born in the UK is the result of IVF treatment. As reproductive health interventions become more and more common, there's a role for specialist providers to help navigate new territory.
Fertifa is the UK's leading reproductive healthcare benefits provider. Working with leading clinics in the UK and Europe, Fertifa has clinical success rates 15% - 25% higher than the UK average.
Mindhug
1 in 4 people experience a mental health issue of some kind each year in England. 1 in 6 report a common mental health problem like anxiety or depression, each week. The stresses of Covid-19, social distancing and pandemic inequalities have only increased mental health struggles for many of us.
That's where MindHug comes in. This mental health services provider provides mental health therapies that are tailored to each individual. Their mission is to make mental health support more accessible and more affordable than ever before. They say, "Whether you're suffering from mild medical symptoms, or you're looking to improve your overall mental and emotional wellbeing, we have a therapeutic solution for you."
MindHug works with universities and businesses, through their MindHug Concierge™ service, to build, plan and implement mental wellbeing strategies.
FIIT
Where would a healthy mind be without a healthy body? Fitness start-up Fiit brings boutique fitness classes to a device near you.
Fiit gives users a choice between a range of classes with varying lengths and focuses, from strength and cardio to yoga and pilates. Most classes feature a warm-up, high intensity intervals and a cool down.
Urban
London-based Urban offers on-demand massage, manicures and pedicures, facials and osteopathy appointments. You can book a visit at your home or office, and a practitioner will be there within the hour, from 8am to 11:30pm.
During lockdown, many Urban services are classified as essential (osteopathy, physiotherapy and three types of remedial massage).
Vet-AI
Vet-AI aims to overhaul pet healthcare, bringing it in line with the ground-breaking innovations we see in human healthcare. Founded in 2017 by tech expert Paul Hallett, vet Robert Dawson and veterinary dermatologist, Sarah Warren, Vet-AI supports pet and their owners to get affordable and convenient care when pets need it most.
"People love their pets, but not the process that they have to go through when they're not well" say the founders. Their smartphone app, Joii allows pet owners to access free online video consultations with qualified vets.
By bringing artificial intelligence into the mix, Vet-AI triages pets based on reported symptoms and signposts pet owners to the options that best meet their needs, whether it be no action at all, consulting a vet online or visiting a veterinary surgery.
Insurance for the medtech industry
Following the rapid advances of technology in the medtech sector, there's a need for highly-tailored protection. Superscript provides specialist insurance for medtech businesses.
This content has been created for general information purposes and should not be taken as formal advice. Read our full disclaimer.
We've made buying insurance simple. Get started.
Related posts
19 September 2023

4 minute read

In our increasingly digital world, and with cyber crime on the rise, is there an optimum time of year to buy cyber insurance?

12 September 2023

3 minute read

Venture capital investment value has dropped significantly this year, so our Director of Advisory David Dickson asks is this part of the natural startup cycle?

06 September 2023

4 minute read

The Securities and Exchange Commission (SEC) recently announced sweeping changes to cybersecurity reporting that will have a profound impact. Are you prepared?