The Shorthand

The week's small business news in under 5 minutes
12 August 2022
5 minute read
Welcome to this week's edition of The Shorthand, your weekly digest of the top news stories that affect small businesses in the UK! Here, we break down the stories you may have missed during the week, detailing what they're all about and, more importantly, why you should care.
And all that in under 5 minutes.
Go on, put the kettle on and we'll have you caught up with the most pressing business news stories of the week by the time you've finished a cup of tea.
1. Apple's privacy changes hit Small businesses' marketing plans
What's happening here?
So this week we open with a story that started way back in April 2021, but bear with us. When Apple introduced their iOS 14.5 update, it included App Tracking Transparency that allowed users to choose whether apps and advertisers could track them.
Many small businesses did not initially notice the negative impacts of the changes until rapidly rising inflation and contracting consumer demand forced them to shrink their marketing spend. Now, small businesses in the US, UK and Europe are finding that targeting customers through online ads has become prohibitively expensive since Apple's changes to their privacy policies.
Research now suggests that the cost of acquiring new customers through online advertising has increased significantly since last year, and that marketers are able to access far less data about their potential customers than they did previously.
Why should you care?
Back in February this year, Meta (the parent company of Facebook, Instagram and Whatsapp) announced that Apple's iOS privacy changes would cost the company $10bn over the course of 2022. That's all well and good for one of the biggest companies in the world, but what about small firms?
Many small businesses did not see the negative effects of the original privacy changes simply because of the litany of other factors that were affecting sales and marketing performance, including low consumer confidence, inflation and rising prices. It is now becoming clear that small companies that rely on platforms such as Facebook to reach potential customers have been hit the hardest.
It is worth noting, however, that Google Search and Amazon's advertising business, both of which do not rely on third-party tracking, have been left unaffected by the privacy changes brought in by Apple and their business has boomed in the second quarter of 2022. Small businesses looking to see a better return on their advertising spend are beginning to look towards methods which do not track users to get around the new rules.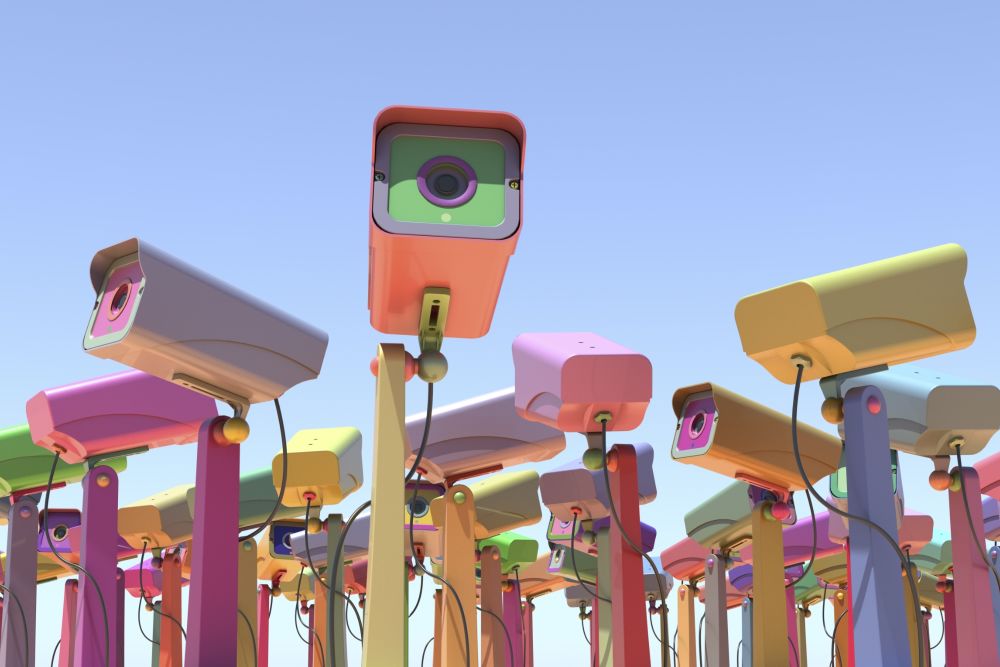 App developers on Apple operating systems must now get permission from users to track them and offer them personalised adverts.
2. Rising costs are putting off would-be entrepreneurs
What's happening here?
Two pieces of research released this week both suggest that entrepreneurs are struggling with confidence when it comes to taking the plunge and starting a business. A study by accounting software firm FreeAgent suggests that while 55% of UK entrepreneurs hope to set up a business in the future, a significant 70% would not do so in the current economic climate.
50% of respondents said that the financial burden of setting up a business in a period of rising costs was a primary factor in not wanting to establish their own enterprise. Interestingly, more than a quarter (26%) also said that a lack of government support for freelancers and small businesses was amongst their main worries.
Simultaneously, another study by BPI Auctions suggests that psychological factors may be as significant as economic worries when it comes to hesitancy amongst UK entrepreneurs. More than a third of entrepreneurs, when asked, replied that worrying "what if everything goes wrong?" was a primary reason for not taking the plunge and starting a business venture.
Why should you care?
Negative entrepreneurial sentiment and a loss of confidence in starting a business amongst would-be founders has a knock-on effect on the entire small business community. Concerns about the spiraling costs of doing business amongst potential entrepreneurs are generally mirrored by existing small business owners who are currently struggling to turn a profit and afford their rapidly rising operating costs, including the ever increasing cost of commercial energy tariffs.
Read about how to potentially save money on energy costs as a small business.
Research from January suggested at the time that entrepreneurial sentiment was relatively positive, in spite of the effects of Covid and Brexit. However, this appears to have changed in the past few months as costs rise and inflation bites.
Roan Lavery, the CEO of FreeAgent, commented that:
It's clear that this positivity has been whittled away over the past six months, due to rising inflation, the cost of living crisis, political instability and the removal of government support for small businesses suffering from the impact of COVID.
3. Cost of living support gives consumer confidence a boost
What's happening here?
In the previous story, we outlined how rising costs are putting entrepreneurs off starting their own businesses. However, the issues of confidence and the cost of living crisis are very much a two-sided coin and it seems that at the same time as entrepreneur confidence is stuttering, consumer confidence has enjoyed a small boost.
Research published this week by the Centre for Economics and Business Research and YouGov (the polling giant incidentally co-founded in 2000 by the current Chancellor of the Exchequer, Nadhim Zahawi) shows that consumer confidence rose by 2 percentage points in July. This was the first such rise since November 2021 and is seen as a consequence of the cost of living support payments of £326 paid to round roughly eight million households on means-tested benefits at the end of July.
Why should you care?
For any small business, optimism around consumer confidence is always welcome, with consumer spending being the life blood of the small business world. The figures from July, published this week, suggest that consumers' confidence in their own personal finances, specifically, rose by 5.3% in July. This suggests that shoppers generally feel more confident in being able to cover all their outgoings, especially after the cost of living support payment.
This rise in consumer confidence should perhaps be greeted with cautious optimism, given that it may be tied to cost of living payments and that the country is still facing the prospect of recession. Indeed, this rise does not cancel out the significant drop that happened prior to it. Consumer confidence, indeed, had fallen by nine points in the seven months running up to July.
The head of forecasting at CEBR, Kay Neufeld, commented:
The increases in these measures are from an extremely low base and the outlook remains challenging. Questions remain regarding the type of support households can expect over the coming months, with the energy price cap set to rise to new record highs in October and January.
Want the week's top business news direct to your inbox?
Subscribe to The Shorthand weekly newsletter here.
This content has been created for general information purposes and should not be taken as formal advice. Read our full disclaimer.
We've made buying insurance simple. Get started.
Related posts
05 December 2023

7 minute read

Get prepped for the year ahead with our business calendar, including tax and reporting deadlines, marketing days and changes to business rates.

23 November 2023

5 minute read

Chancellor Jeremy Hunt has announced a series of tax cuts and fiscal interventions to deliver growth. We break down what this means for small businesses.

28 June 2023

1 minute read

In light of concerns around PayrNet, we are here to help with any insurance related questions.