The Shorthand

The week's small business news in under 5 minutes
13 May 2022
5 minute read
Welcome to this week's edition of The Shorthand, your weekly digest of the top news stories that affect small businesses in the UK! Here, we break down the stories you may have missed during the week, detailing what they're all about and, more importantly, why you should care.
And all that in under 5 minutes.
Go on, put the kettle on and we'll have you caught up with the most pressing business news stories of the week by the time you've finished a cup of tea.
1. Businesses react to the Queen's speech
What's happening here?
Ok, so the Queen wasn't actually there in person (as she was resting due to some mobility issues) but Prince Charles filled in on Tuesday to deliver the Queen's speech to both Houses of Parliament, setting out the government's legislative agenda for the year ahead.
The reaction from the business community has been mixed, with some proposals warmly welcomed and others described as "political gimmicks".
Reaction to the Non-Domestic Rating Bill was generally warm from businesses and industry bodies, with the time between commercial property revaluations being cut from 5 years to 3 years and new business rates reliefs introduced to encourage de-carbonisation. The Royal Institute of Chartered Surveyors (RICS) called the news "encouraging", but added that they would "would urge the government to use the bill as an opportunity to drive substantial reforms that will deliver fairer outcomes for ratepayers".
Elements of the Leveling Up and Regeneration Bill, however, were met with the most mixed response from the business community. The implementation of new powers for local authorities to force commercial landlords to let out empty units has proved a controversial proposal. The CEO of UKHospitality, Kate Nicholls, commented:
If properly considered and scrutinised…it could make a huge difference in rejuvenating empty properties and reviving high streets.
Melanie Leech, meanwhile, her counterpart at the British Property Federation, said:
Political gimmicks (are) not the solution and will deter rather than encourage investment into the areas where it is most needed.
Why should you care?
The Queen's Speech provides a good opportunity to assess the likely legislative landscape for the year ahead, though it does not necessarily mean that all bills included in the speech will be presented to Parliament, or become law, at least over the next 12 months.
For small businesses around the UK, the contents of the speech (and the reaction of business industry bodies to it) sheds some light on potentially major changes that will affect how businesses can operate in these increasingly turbulent economic times.
Of greatest significance to small businesses are perhaps the changes to business rates. Every small business that operates from a commercial property has to pay business rates, though many micro entities can benefit from small business rate relief. The proposed changes in the Queen's Speech will offer greater rate relief for businesses investing in reducing carbon emissions, and a modernisation of the process of valuation on which business rates are based.
2. Claims of discrimination at work increase
What's happening here?
This week, articles in both HR News and The Times point to a rise in tribunal cases involving different types of discrimination in the workplace.
Worryingly, claims against businesses of discrimination relating to neurodiversity rose by a third just in the last year. One in seven people in the UK estimated to have some kind of neurodivergence, including conditions such as ADHD, autism, dyslexia and dyspraxia. While this rise could potentially be attributed to a general increase in awareness of issues surrounding neurodiversity, it still points to a worrying trend of discriminatory behaviours in UK businesses.
Discrimination claims relating to inappropriate 'banter' in the workplace rose by a staggering 45% over the course of a year during the pandemic, in new figures published this week. Again, this rise could be attributed in part to a greater awareness amongst employees of their rights under the Equality Act and a lack of education by businesses of what is and is not considered acceptable.
The law firm GQ Littler explained in their report on the issue that:
What one employee might claim is banter might actually be bullying or harassment, particularly if someone is subjected to discriminatory jokes on the basis of race, gender, nationality or sexual identity.
Why should you care?
There are many people who bemoan the increasingly litigious nature of UK society as becoming more and more 'Americanised'. However, a noticeable rise in tribunal cases involving discrimination in the workplace should be a cause of concern for businesses up and down the country.
Anti-discrimination training can be an important part of maintaining a happy and harmonious workforce, as well as avoiding costly compensation claims made against your business, especially for small businesses with fewer employees and tight-knit teams.
While employers' liability insurance can help protect your small business from claims made by employees of discrimination, rooting out the issues and addressing them before they reach a tribunal is important. A work environment that passively tolerates or even promotes discriminatory behaviour is likely to be off-putting to top talent and have a negative impact of your staff's motivation and productivity.
3. UK businesses benefit from remote hiring
What's happening here?
As we probably all know, the double impact of Brexit and the Covid-19 pandemic has altered the landscape of how we work in the UK in significant ways. An exodus of EU workers since the UK left the European Union in 2019 has meant lower numbers of skilled applicants across many sectors. It is estimated that the number of EU citizens seeking work in the UK has fallen by 36 per cent since 2019, while 70 per cent of UK companies surveyed by the British Chambers of Commerce back in 2021 admitted they have faced problems recruiting.
The onset of the Covid-19 era brought about seismic shifts in working practices that might have been unimaginable just months prior, with remote working being a necessity, and then hybrid and flexible models becoming the new normal.
An article this week by Business Reporter in the Independent suggests that as well as remote working, the process of remote hiring is actually bringing significant benefits to British businesses that are facing a shortage of suitable candidates.
Superscript's Talent Manager, Derrick Smart, commented:
We've found it hugely beneficial to able to target a greater pool of talent without the geographical limitations of the past. Our employees maintain the same benefits and save on commuting time and costs.
Previously the process of hiring a remote worker from abroad came with the complications of local labour laws, local taxes and local legal entities to register with. While these still exist, we have seen the emergence of employers of record (EORs) to act as go-betweens and take care of the necessary local paperwork for a remote hire. This means that remote hiring is increasingly cost and time-effective and opens up UK businesses to far larger pools of talent in a post-Covid and post-Brexit world.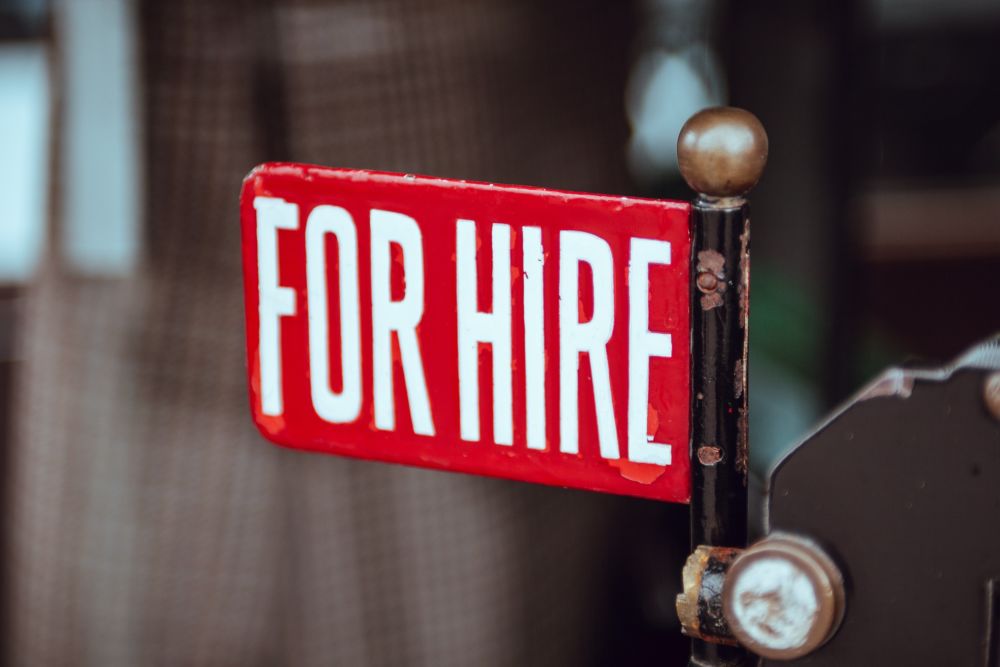 Why should you care?
For any small business in the UK, the possibility of hiring beyond traditional geographical restrictions means that issues of applicant shortages are not longer the problem they once were.
A manufacturing company in Leeds, for example, could now easily hire a finance officer based in Southampton who could be hired, onboarded and work remotely for the largest part of their employment.
Even pan-European remote hiring is of great benefit to UK small businesses. With reduced European talent available for on-site employment in the UK after Brexit, your business can now engage with top talent abroad with greater ease than before the pandemic.
Want the week's top business news direct to your inbox?
Subscribe to The Shorthand weekly newsletter here.
This content has been created for general information purposes and should not be taken as formal advice. Read our full disclaimer.
We've made buying insurance simple. Get started.
Related posts
05 December 2023

7 minute read

Get prepped for the year ahead with our business calendar, including tax and reporting deadlines, marketing days and changes to business rates.

23 November 2023

5 minute read

Chancellor Jeremy Hunt has announced a series of tax cuts and fiscal interventions to deliver growth. We break down what this means for small businesses.

28 June 2023

1 minute read

In light of concerns around PayrNet, we are here to help with any insurance related questions.