The Shorthand

The week's small business news in under 5 minutes
14 October 2022
4 minute read
Welcome to this week's edition of The Shorthand, your weekly digest of the top news stories that affect small businesses in the UK! Here, we break down the stories you may have missed during the week, detailing what they're all about and, more importantly, why you should care.
1. Covid-19 pandemic accelerated SME digital investment
What's happening here?
Our first story this week surrounds the results of two surveys by Capterra that focused on how UK SMEs adapted to – and invested in – digital strategies and technologies during the Covid-19 pandemic.
The first survey's results showed that nearly a quarter of SMEs (23%) did not have any digital strategy prior to 2020, but implemented one as a consequence of the pandemic. Also, more than half of surveyed companies responded that they accelerated their digital transformation during Covid because their existing strategies were found to be insufficient during the pandemic.
The second survey found that of all the businesses that invested in digital strategies during the pandemic, most plan to maintain (46%) or increase (50%) these investments over the next two years.
Why should you care?
Clearly Covid-19 caused a number of seismic shifts in both the business landscape and society at large, and these survey results show that investment in digital technology and the implementation of digital strategies have been widely embraced by UK SMEs as a result of the pandemic.
UK businesses have particularly found that digital technology have helped in responding to customers' needs. More than half (51%) or respondents said they had invested in customer service support tools such as customer relationship management (CRM) and chatbots. Businesses that have yet to embrace digital technology and strategy risk being left behind as UK SMEs rapidly accelerate their digital transformations.
2. Small businesses held back with more vacancies than applicants
What's happening here?
New data released by the Office for National Statistics shows that for the first time ever, there are currently more job vacancies in the UK than people looking for work. According to the ONS data, the number of unemployed people per vacant job opening fell to a record low of 0.9.
Meanwhile, as unemployment fell to its lowest level since 1974 at just 3.5%, increasing levels of inflation in the real economy meant that pay fell in real terms by 2.4% year on year in the three months to August 2022. This means that the UK economy is seeing a larger number of people in comparatively lower-paid work than at this point last year.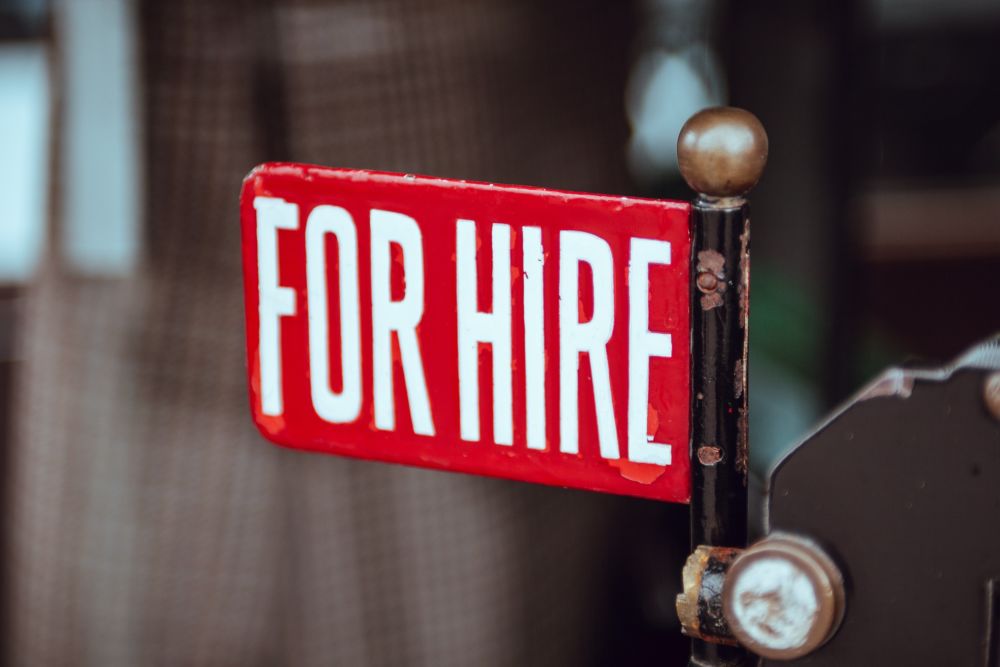 Why should you care?
Small businesses are currently caught between a rock and a hard place when it comes to a tightening labour market. With more job openings than people seeking work, the jobs landscape in the UK is in many ways an 'applicants' market'. However, with inflation running at close to 10%, small firms are often not in a position to offer inflation-beating salaries as a way to entice talent to their vacant positions.
The head of research at the British Chambers of Commerce (BCC), David Bharier, commented:
Today's data confirms that the UK is facing the tightest labour market in years. Our own research shows that labour shortages are holding back the ability of many businesses to service existing customers and grow.
Superscript's own Talent Manager, Derrick Smart, added that there are more ways than simply offering a higher salary to attract the best applicants:
What we've found to be successful when attracting top talent is a real promotion of career progression, flexible working and amazing training and development, along with showcasing our diversity and a real focus on our employees' wellbeing.
3. Gen Z are rapidly becoming company directors
What's happening here?
Research by the Chartered Accountants, Hazlewoods, shows that adult members of Gen Z (those aged 18-25) are increasingly becoming entrepreneurs, with 171,000 individuals in that age bracket now registered as company directors.
The largest area of Gen Z business ownership is in online retail (representing 8.7% of all young directors), with many new businesses emerging from 'side-hustle' ventures started during the Covid-19 lockdowns.
Despite this increase in Gen Z business ownership, they still only represent 3% of company directors in the UK. Gen X, aged between 42 and 57, currently account for 41% of all directors in the UK.
Why should you care?
We have seen a combination of a shift in working practices brought about by the Covid-19 pandemic and a generational shift in attitudes to work and enterprise between Gen X​​ and their younger Gen Z counterparts.
The health of the UK entrepreneurial sector appears to be strong with an increase in younger generations taking the leap to set up their own businesses, spurred by an entrepreneurial spirit and an eagerness to 'side hustle'. Certain changes in the economic and business landscape have allowed that to happen.
Ryan Hancock, an associate partner at Hazlewoods, commented:
The barriers to entry in a sector like online retail are lower than they have ever been. Setting up a store to sell through a platform like Instagram is now extremely easy. Building a business purely through its social media presence is now a viable model for some.
Even outside of the digital sphere, young business owners are able to succeed in areas such as retail and hospitality due to an increasing availability of commercial space on high streets at low or zero rents.
Want the week's top business news direct to your inbox?
Subscribe to The Shorthand weekly newsletter here.
This content has been created for general information purposes and should not be taken as formal advice. Read our full disclaimer.
We've made buying insurance simple. Get started.
Related posts
28 June 2023

1 minute read

In light of concerns around PayrNet, we are here to help with any insurance related questions.

The UK government has introduced a Renters (Reform) Bill, committed to abolishing Section 21 'no-fault' evictions, to parliament. Here we break down what this means for landlords.

23 March 2023

4 minute read

The financial system is still reeling from SVB's collapse. Here are three bits of practical advice to help you limit exposure to these types of events again in the future.