The Shorthand

The week's small business news in under 5 minutes
15 July 2022
5 minute read
Welcome to this week's edition of The Shorthand, your weekly digest of the top news stories that affect small businesses in the UK! Here, we break down the stories you may have missed during the week, detailing what they're all about and, more importantly, why you should care.
And all that in under 5 minutes.
Go on, put the kettle on and we'll have you caught up with the most pressing business news stories of the week by the time you've finished a cup of tea.
1. Business community sends warnings to Prime Ministerial candidates
What's happening here?
Ever since Boris Johnson announced his resignation as the leader of the Conservative party last week, a broad spectrum of leadership hopefuls have been vying for the chance to become the next Prime Minister of the UK. As the country continues to experience a cost-of-living crisis and a volatile business climate, businesses and industry bodies have been busy letting potential leadership candidates know what they think their economic priorities should be once in office.
We've heard from Oliver Prill, the CEO of financial services platform Tide, who is urging the next government to urgently introduce VAT relief for small businesses that are struggling with soaring operating costs. Elsewhere, various figures in the business community have appealed directly to leadership candidates to question their focus on cutting corporation tax, at the expense of other forms of support for businesses. Claire Walker, co-executive director of the British Chambers of Commerce, raised the concern that smaller businesses need urgent relief that directly addresses their immediate concerns, such as reducing VAT on energy bills and reversing the rise in National Insurance contributions, rather than simply cutting corporation tax.
Kate Nicholls, head of industry body UKHospitality, added to the concern about how a narrow focus on cutting corporation tax is shortsighted, commenting:
You have to make a profit before you pay corporation tax and for many businesses in the sector the question now is day-to-day viability in the face of soaring energy costs, food bills and labour shortages.
Why should you care?
We've heard a great deal from the narrowing field of Conservative party leadership hopefuls this week about their various plans to cut tax when in office. However, the business community is clearly very concerned about promises made on the campaign trail converting into hard policy when in office. Moreover, a race to the bottom in the rush to promise greater and greater tax cuts may mean that more targeted relief for small businesses isn't being fully considered.
With small businesses facing some of the toughest challenges in recent times, with soaring overheads, supply chain problems and consumers spending less as inflation bites, the small business community is making it clear that the kinds of tax cuts advocated by the leadership hopefuls are not necessarily the ones that are actually needed most right now.
The leader of the opposition, Sir Keir Starmer, called the promises made by the candidates an "arms race of fantasy economics", and his position was echoed by Craig Beaumont, chief of external affairs at the Federation of Small Businesses (FSB), who said that cutting corporation tax wasn't even in the top five most pressing issues for small enterprises. Instead, business rates reform, cutting fuel duty, VAT and energy bills were the items at the top of small business' wishlists.
2. Unemployment down but insecure jobs on the rise
What's happening here?
They say that every cloud has a silver lining, but similarly in these uncertain economic times, it appears that every piece of good news contains within it a worrying revelation.
So first up, the good news is that companies are reporting their highest employment levels since before the pandemic, with employment levels rising for an eighth month in a row and unemployment down to 3.8%. These figures suggest that, for all the current woes and worries in the UK economy, employment has not suffered as badly as many had predicted and has even bounced back strongly from the dark days of the pandemic, with more people of working age in jobs in the UK than since before Covid-19.
However, the dark cloud hanging over these otherwise bright and optimistic figures comes in the form of news that 3.7 million workers in the UK are in insecure jobs such as casual, agency positions or zero-hour contracts, with no guarantees of income. This is up from 3.2 million, an increase of half a million workers, since the publication of the Taylor Review in 2016 that recommended changes to end the exploitation of gig economy workers.
So, while unemployment is at its lowest level in some time, more workers than ever are in unstable, insecure jobs with no guarantee of income as prices surge and inflation bites.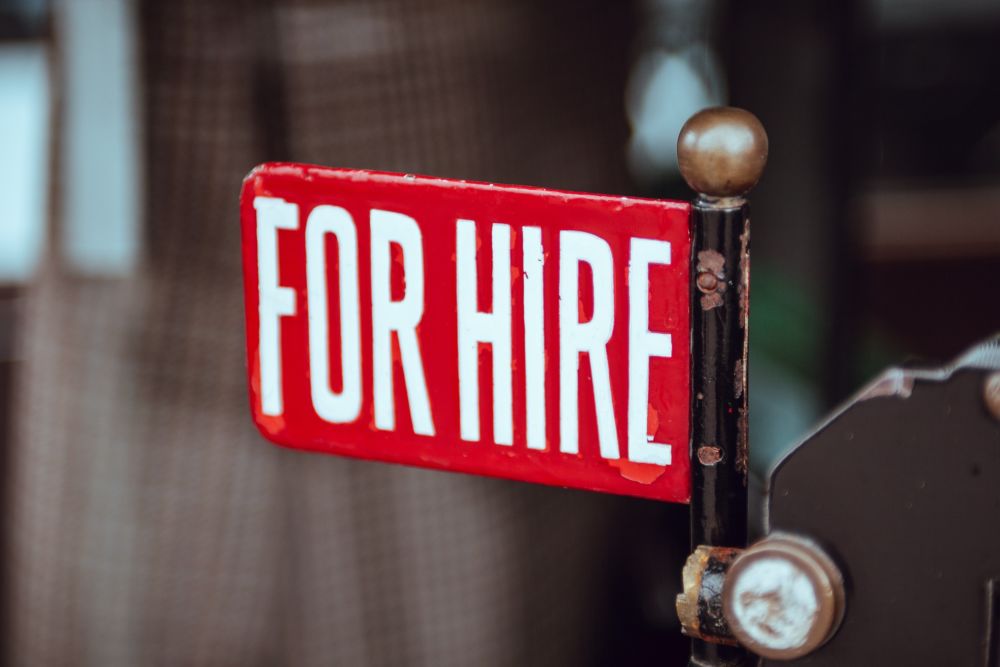 Why should you care?
With pay rates falling well behind inflation and insecure jobs on the rise, the likelihood of employees looking to move jobs in search of better pay and more stable working conditions will increase. With relatively low unemployment and increasing vacancies, the job market is still very much an applicant's market right now.
Small businesses will know that they will have to offer more secure working hours, more stable contracts and better pay to attract and, more importantly, retain talented workers. As small businesses seek to grow, retaining staff is vital for the continuity of the enterprise. While employing staff on insecure contracts may appear to be a way of saving much needed capital, the effect of this is a workforce with little obligation or loyalty to the business, which can cause problems further down the line.
3. GDP growth reassures businesses
What's happening here?
The problem with a weekly small business news roundup in the midst of overlapping economic crises is that we rarely get to deliver much in the way of good news for small firms. However, this week we learned that now the figures have been fully crunched by the Office for National Statistics (ONS), the UK economy actually grew positively in the month of May, surprising many economists who predicted a period of flat growth.
Yes, the economy shrank in both March and April, and yes, the county still sits dangerously close to the edge of the cliff, over the edge of which recession lies. But this unexpectedly positive news should be a real treat for UK businesses.
Sectors that had a particularly good month and contributed to the 'rebounding' of the economy were construction, travel and tourism and road haulage in what the Institute of Directors called "reassuring news for business leaders".
Why should you care?
The positive growth in GDP in May 2022 is a sign that the UK economy, though still in trouble, may be a little more resilient than previously thought. While inflation rages and prices continue to rise, sales in some sectors have returned to, and even exceeded, pre-pandemic levels.
Lastly, though the news is certainly positive, Kitty Ussher, Chief Economist at the Institute of Directors, implied that interest rate rises are still inevitable, commenting that "overall there's nothing in this data that will prevent the Bank of England from continuing to raise interest rates when it meets over the summer."
Want the week's top business news direct to your inbox?
Subscribe to The Shorthand weekly newsletter here.
This content has been created for general information purposes and should not be taken as formal advice. Read our full disclaimer.
We've made buying insurance simple. Get started.
Related posts
05 December 2023

7 minute read

Get prepped for the year ahead with our business calendar, including tax and reporting deadlines, marketing days and changes to business rates.

23 November 2023

5 minute read

Chancellor Jeremy Hunt has announced a series of tax cuts and fiscal interventions to deliver growth. We break down what this means for small businesses.

28 June 2023

1 minute read

In light of concerns around PayrNet, we are here to help with any insurance related questions.