The Shorthand

The week's small business news in under 5 minutes
20 May 2022
4 minute read
Welcome to this week's edition of The Shorthand, your weekly digest of the top news stories that affect small businesses in the UK! Here, we break down the stories you may have missed during the week, detailing what they're all about and, more importantly, why you should care.
And all that in under 5 minutes.
Go on, put the kettle on and we'll have you caught up with the most pressing business news stories of the week by the time you've finished a cup of tea.
1. Lending to small businesses dries up
What's happening here?
New research conducted as part of the Federation of Small Businesses' (FSB) quarterly Small Business Index shows that the opening quarter of 2022 has not been a positive picture when it comes to borrowing for small enterprises.
Indeed, as reported by the BBC, lending by banks to small businesses has fallen to the lowest rate since records began, leading to the FSB to accuse the banking sector of "pulling up the drawbridge" from small enterprises.
Elsewhere in the report, it was revealed that 1 in 10 small firms planned to close, sell or downsize over the coming year, which would affect more than half a million businesses in the UK's SME community.
Why should you care?
Many, many small businesses around the UK rely on access to loans and credit from banking institutions in order to establish and scale their companies. The news from the FSB this week seems to confirm what many small business owners have seen happening anecdotally for some time; the slow withdrawal of borrowing opportunities from major banks.
If you are a small business owner looking to expand and grow your business in 2022, then the news from the FSB report will have an impact on your planning. Any growth forecasts you may have made that include borrowing money from banks, or relying on payments made on time by clients may have to be adjusted in light of these revelations.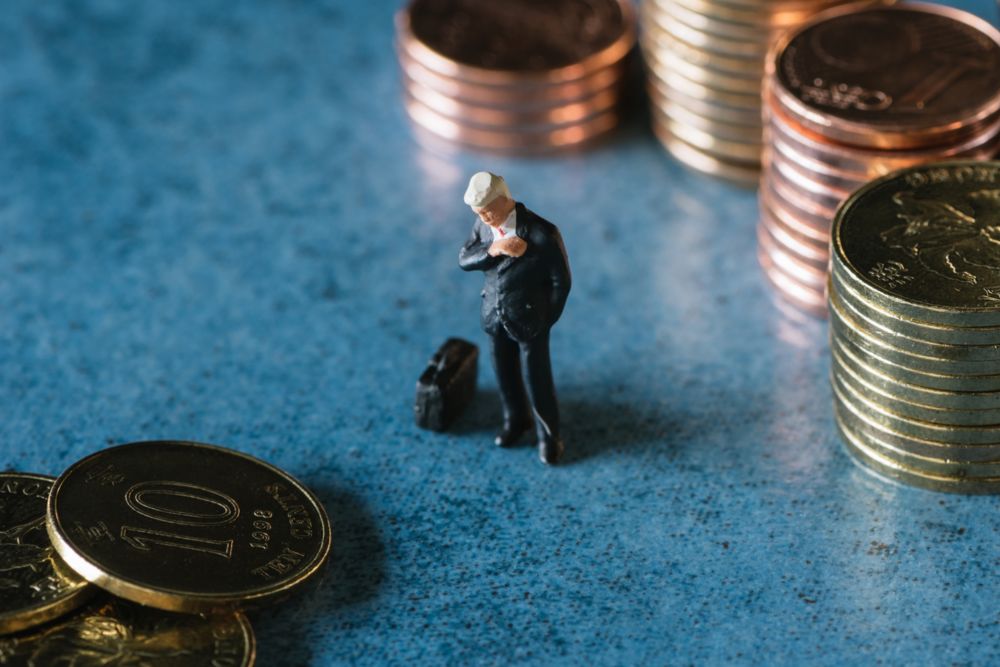 2. Unemployment at a 50-year low
What's happening here?
The big news reported in The Times is that ONS data shows that the rate of unemployment in the UK is at its lowest since 1974 at 3.7%.
While these figures are certainly impressive and encouraging at first glance, an important caveat is that the percentage of the workforce on unstable zero-hour contracts has increased fivefold in the last decade, to over a million people, or around 3% of the workforce with no guaranteed income.
Indeed, the UK economy now has more job vacancies than unemployed people for the first time since records began. However, this record low level of unemployment comes at the same time as news that current high levels of inflation mean that wages for those in work are failing to keep up with the cost of living. Ben Harrison, of the Work Foundation think tank, commented:
Despite employment continuing to rise, today's figures underline the challenges facing workers who are seeing inflation eat away at their living standards.
Why should you care?
The issue of unemployment directly affects small businesses around the country, with the number of people seeking work now lower than the number of vacancies. This means that small businesses in the UK will be competing with one another for workers at a rate not seen in the modern era.
Meanwhile, wages offered by many small enterprises will struggle to keep up with the rise in the cost of living as inflation hits 7% and is expected to hit 10% by the end of the year, making it harder for small firms to attract talent. Indeed, just in the first quarter of 2022, despite wages rising overall, when adjusted for the impact of rising prices, wages actually dropped 1.2% in real terms.
3. Is a trade war on the horizon? Maybe, but not just yet
What's happening here?
The political ins and outs of the Northern Ireland protocol are extremely complex and are based on a very fine balance of interests and a will to implement Brexit while preserving the terms and spirit of the Good Friday Agreement that brought peace to Northern Ireland in 1998.
As the UK government announces that it will legislate to unilaterally change the protocol that governs customs checks between Great Britain and Ireland, the stage is set for an escalatory and retaliatory trade war with the EU bloc.
Why should you care?
As a rule, big maneuvers in geopolitics will usually have a knock on effect, for better or worse, on the business community. The wrangling over the Northern Ireland Protocol in the UK-EU Brexit agreement is likely to directly affect small businesses in the UK if tensions escalate into a full blown trade war as is widely predicted.
If the protocol is set to be largely overhauled or even scrapped unilaterally by the UK, any ensuing trade war with the EU could have calamitous effects on any small businesses that either import or export to the continent, or rely on those trades for their supply chain.
One think tank, UK In A Changing Europe, even suspects that retaliatory EU measures may target Boris Johnson personally though targeted export tariffs that hit businesses in Tory 'red wall' constituencies the hardest.
Anand Menon, the organisation's director, commented:
My guess, and it's a guess, is there are probably some Red Wall Tory-held marginals that export stuff to the EU and they will slap tariffs on those.
The one element of relief on all this is that the EU is extremely unlikely to launch any retaliatory tariffs just yet, or at least not until any law scrapping the protocol has actually been passed.
Want the week's top business news direct to your inbox?
Subscribe to The Shorthand weekly newsletter here.
This content has been created for general information purposes and should not be taken as formal advice. Read our full disclaimer.
We've made buying insurance simple. Get started.
Related posts
05 December 2023

7 minute read

Get prepped for the year ahead with our business calendar, including tax and reporting deadlines, marketing days and changes to business rates.

23 November 2023

5 minute read

Chancellor Jeremy Hunt has announced a series of tax cuts and fiscal interventions to deliver growth. We break down what this means for small businesses.

28 June 2023

1 minute read

In light of concerns around PayrNet, we are here to help with any insurance related questions.