The Shorthand

The week's small business news in under 5 minutes
22 April 2022
5 minute read
Welcome to the very first edition of The Shorthand, your brand new weekly digest of the top news stories that affect small businesses in the UK! Here, we break down the stories you may have missed during the week, detailing what they're all about and, more importantly, why you should care.
And all that in under 5 minutes.
Go on, put the kettle on and we'll have you caught up with the most pressing business news stories of the week by the time you've finished a cup of tea.
1. Fake business reviews to be made illegal
What's going on here?
Following a consultation in 2021, the government has announced that the practice of businesses paying for fake online reviews to either boost their profile or diminish a competitor's will be made illegal. The Competition and Markets Authority (CMA) will have the power to enforce the law and impose fines on businesses that are not compliant.
As the Competition and Markets Authority announced the plans, Consumer Minister, Paul Scully, concluded:
No longer will you visit a 5 star-reviewed restaurant only to find a burnt lasagne...consumers deserve better and the majority of businesses out there doing the right thing deserve protection.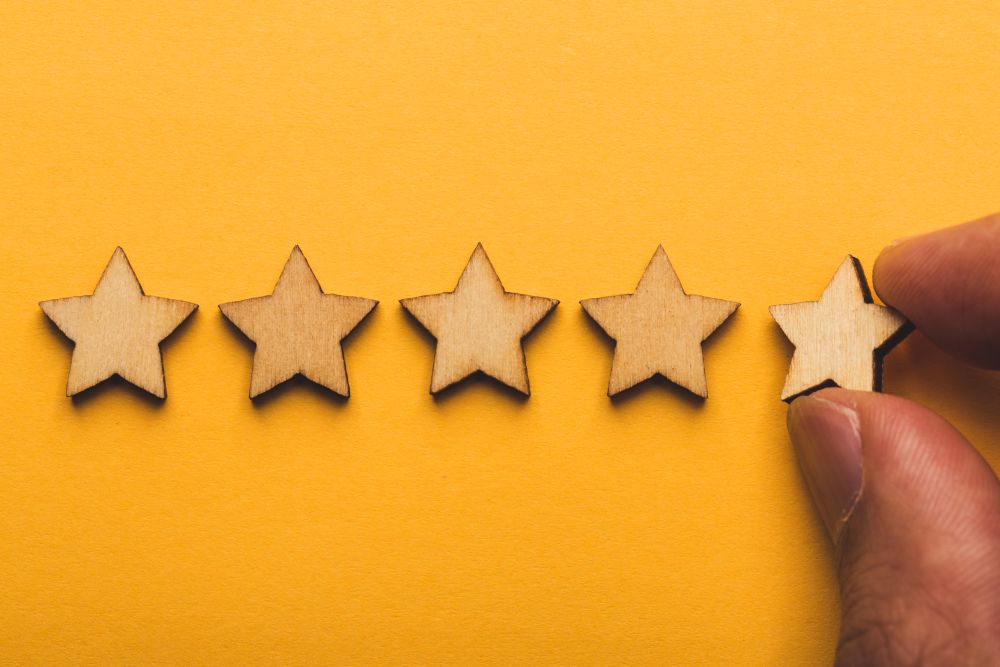 Why should you care?
This announcement marks a major step forward in tackling the scourge of fake online reviews that muddy the waters and stop consumers differentiating between genuinely good businesses and charlatans who've simply paid for their reviews.
Superscript's own Head of Customer Operations, Daniel Prescott, commented:
When you pride yourself on creating customer-centric products and processes, genuine feedback helps you shape what you do. The crackdown on paid-for fake reviews couldn't come soon enough as they cause damage to your brand and can ultimately hinder your growth ambitions.
This is good news for the vast majority of honest small businesses out there, but bad news if your business has every pursued a practice of paying for fake online reviews to push up your rating on platforms such as Tripadvisor, Trustpilot or Google.
Even if your business has engaged in this kind of practice simply in order to keep pace with other who were also doing it, the punishments for doing so will now be significantly more severe.
The CMA will now have the power to:
Enforce the rules without having to go through the courts
Impose fines of up to 10% of global annual turnover for businesses
Impose fines of up to £300,000 for individuals
Read about how to get better customer reviews for your small business in a legal and compliant way.
2. UK businesses facing bigger 'cost crunch' threat than the pandemic
What's going on here?
Sadly we now move onto less positive news for small businesses, as Deloitte's quarterly survey of CFOs has shown how UK businesses are facing their most significant 'external pressures' for eight years. But what exactly do the accounting experts at Deloitte mean by external pressures?
High inflation
Inflation reached 7% in the UK in March and this is projected to increase to 8% by the end of spring and even up to 9% by the end of the year, according to the Office for Budget Responsibility. This represents the highest rate of inflation for a generation and 98% of CFOs surveyed by Deloitte anticipate that this will lead to increased operating costs in the year ahead.
Geopolitical volatility
As we are all aware, The Russian Federation invaded the sovereign nation of Ukraine back in March, and the economic effect of this action is now being felt across Europe. With sanctions hitting the Russian economy hard, the ever-present threat of Russia cutting Western Europe's access to natural gas reserves makes for an economically volatile period.
Supply chain delays
An unwelcome combination of the Ukraine war, Brexit, Covid-related staff shortages and suspended ferry services has caused serious problems for the UK's supply chain, affecting small and medium-sized businesses up and down the country.
Rising energy costs
As the price cap for household energy bills rises by roughly 50%, the commercial energy market (which does not have a price cap) has seen huge price rises, significantly affecting businesses' overheads.
The Times report that this combination of external pressures means that the current situation presents a greater threat to businesses than either Brexit or the pandemic.
Why should you care?
Whatever industry your business operates in, from retail to tech or from hospitality to manufacturing, you are unlikely to escape the financial pressures outlined in the Deloitte report. Significantly, the survey data suggests that businesses see the current outlook as more worrying than the extreme pressures faced by enterprises throughout the global Covid-19 pandemic.
With the accounting firm BDO finding that most businesses had budgeted for inflation in 2022 to reach between 3% and 5%, the suggestion that inflation could reach 9% by the end of 2022 means that you may need to urgently reassess your business' budget for this financial year to account for these unprecedented external pressures.
With external pressure on UK businesses at its worst for nearly a decade, the time is now to make sure your own projections for turnover and expenditure are as accurate as possible.
3. Small businesses could take over empty retail units
What's going on here?
We finish with some brighter news for small businesses this week. It comes in the form of a story, first reported in the Daily Mail, about how government plans for the Levelling Up and Regeneration Bill could see commercial landlords forced to let out vacant units that have stood unused for over six months.
After a short grace period to find a tenant, local authorities will have the power to force commercial landlords to put their units up at a Compulsory Rental Auction to secure a tenants, even if is below market rate.
Why should you care?
This proposed change to the law could be of real significance for small and micro businesses, or solo entrepreneurs looking to establish their first physical business premises. Currently, according to the British Retail Consortium, one in seven retail units in the country are vacant, and the North-East region is affected the worst, with one in five shops sitting empty.
By bidding at a Compulsory Rental Auction could allow small businesses to claim a retail unit for a lower-than-normal rent, allowing them to establish themselves, despite the soaring cost of doing business. This, in tandem with a freeze of the business rates multiplier for another year announced in the Spring Statement, means that new businesses may find it easier to set up a physical location in towns and cities around the UK, without the burden of high rent and business rates.
If you are thinking of setting up a shop in a physical location, then read our guide to shop startup costs.
Want the week's top business news direct to your inbox?
Subscribe to The Shorthand weekly newsletter here.
This content has been created for general information purposes and should not be taken as formal advice. Read our full disclaimer.
We've made buying insurance simple. Get started.
Related posts
05 December 2023

7 minute read

Get prepped for the year ahead with our business calendar, including tax and reporting deadlines, marketing days and changes to business rates.

23 November 2023

5 minute read

Chancellor Jeremy Hunt has announced a series of tax cuts and fiscal interventions to deliver growth. We break down what this means for small businesses.

28 June 2023

1 minute read

In light of concerns around PayrNet, we are here to help with any insurance related questions.