The Shorthand

The week's small business news in under 5 minutes
26 August 2022
4 minute read
Welcome to this week's edition of The Shorthand, your weekly digest of the top news stories that affect small businesses in the UK! Here, we break down the stories you may have missed during the week, detailing what they're all about and, more importantly, why you should care.
And all that in under 5 minutes.
Go on, put the kettle on and we'll have you caught up with the most pressing business news stories of the week by the time you've finished a cup of tea.
1. Energy grants could be on their way for small businesses
What's happening here?
The Chancellor of the Exchequer, Nadhim Zahawi, is said to be considering introducing direct grants for small businesses to help firms survive the energy cost crisis that is currently gripping the nation. The proposals that are currently being drawn up by the Treasury would see the infrastructure of previous Covid support schemes for businesses repurposed to allow local councils to facilitate direct payments to small firms.
The Treasury is said to also be considering VAT and business rates holidays that would lower small businesses' overall operating costs, similar to the rates holidays and VAT exemptions that were offered to certain sectors during the Covid-19 pandemic.
Why should you care?
The issue of direct financial support from the government is a pressing concern for many small businesses around the UK, as commercial energy tariffs continue to spiral upwards out of control, with no price cap to offer any protection from increasing costs.
Recent research by the Federation of Small Business (FSB) shows that a shocking 53% of small companies expect to stagnate, downsize or fold in the next year, largely due to the pressure of higher energy costs. Because of this, the FSB has called for the smallest businesses to be included in the energy price cap, along with households.
While the news that the Treasury is planning a package of direct financial support will come as a significant relief to many small business owners, the reality is that the current government only has less than a fortnight left in power before a new Prime Minister takes over and implements their agenda. Liz Truss, seen by many as the frontrunner in the race for Number 10, has said that she would announce an emergency budget before the end of September that would potentially include a raft of expenditure to support businesses.
2. Small firms are less able to replace lost staff
What's happening here?
A combination of staff attrition and recruitment challenges mean that the UK's small and medium-sized companies are struggling to replace lost employees, with more than a quarter of SMEs unable to fill vacancies.
Research conducted by OnePoll for NatWest Mentor suggests that increased staff attrition rates (the number of employees leaving a company without being replaced) since the Covid-19 pandemic is causing smaller businesses to worry about the availability of talent, as well as wage inflation.
As concerns over staff attrition increase, it was also reported this week that new research shows that nearly a quarter of business owners have received complaints from team members about changes in company culture caused by high employee turnover.
Why should you care?
A lot has been said recently about how the Covid-19 pandemic and the move to remote and hybrid working environments has changed, perhaps permanently, people's expectations of the workplace and their relationship with their jobs. That, coupled with massive rises in the rate of inflation, means that employees are placing greater emphasis on salary expectations and workplace benefits than before.
For small and medium-sized businesses, this is leading to higher staff turnover and, more significantly, greater staff attrition rates. This is because smaller firms are not able to meet the salary and benefit expectations of younger workers in a post-pandemic world where expectations of remuneration and work-life balance have shifted.
The issue of high turnover impacting company culture is also of great importance for small firms, given that with the right approaches to leadership, redressing issues of negative company culture is within the control of the business owners themselves.
Read our guide to building a company culture.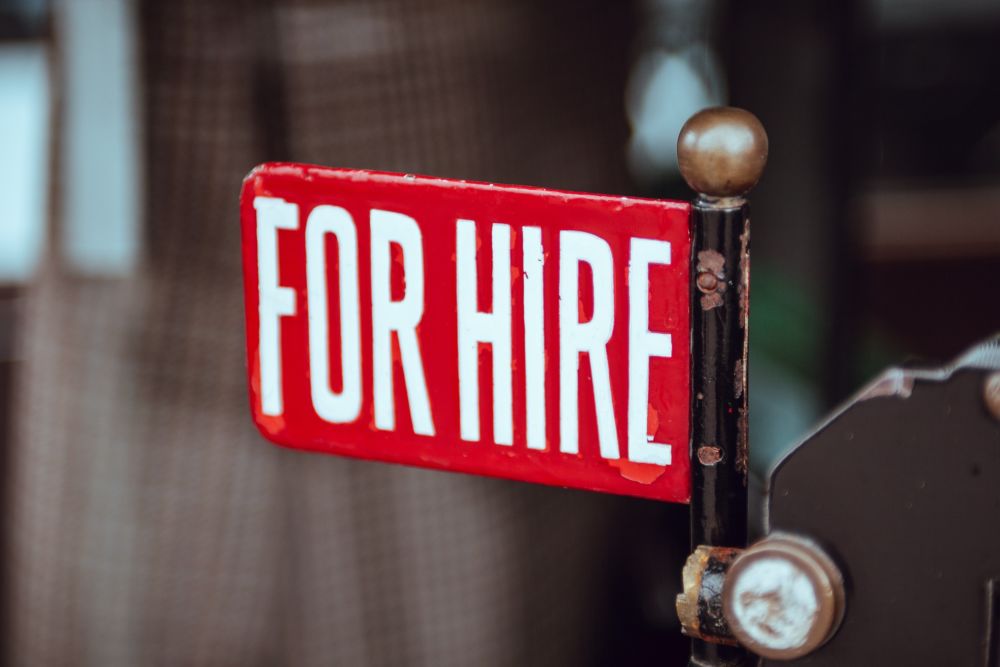 High rates of staff attrition and recruitment challenges are leading to SMEs being unable to replace lost staff
3. Digital assets set to become personal property
What's happening here?
The Law Commission, an independent body that reviews the law in England and Wales and recommends reforms, has published a 549-page report titled 'Digital Assets: Consultation Paper', which includes a series of recommendations for changes to laws surrounding the definition of personal property.
Under their proposals, the wording of the law would change to create a brand new, third category of personal property, known as 'data objects'. Currently, there are two categories of property; 'physical' objects like cars, paintings or electronic devices, and 'intangible' property such as company shares or debt.
The recommendation is that digital assets be categorised as 'data objects' to better ​​protect them and their owners and allow individuals and businesses to exploit them more effectively.
Why should you care?
You might wonder what a proposed change in the law around digital assets has to do with the small business ecosystem, but the reality is that digital asset ownership and usage is significantly on the rise in the UK, both by individuals and businesses. According to data from Cybercrew, 9.8 million people in Britain (almost a fifth of the population) owned cryptocurrency as of 2021 and nearly 500 businesses accepted cryptocurrency as payment.
Regardless of any opinions on the volatility and sustainability (both commercial and environmental) of cryptocurrencies, it is becoming clear that digital assets are here to stay and their usage will only increase over time, something that small businesses need to be aware of and potentially adapt to.
This applies across different sectors of the economy, and not just in digital media or finance. Indeed, of the hundreds of businesses that accept cryptocurrency payments, one of the largest groups is casual dining restaurants, cafes and coffee shops.
Want the week's top business news direct to your inbox?
Subscribe to The Shorthand weekly newsletter here.
This content has been created for general information purposes and should not be taken as formal advice. Read our full disclaimer.
We've made buying insurance simple. Get started.
Related posts
05 December 2023

7 minute read

Get prepped for the year ahead with our business calendar, including tax and reporting deadlines, marketing days and changes to business rates.

23 November 2023

5 minute read

Chancellor Jeremy Hunt has announced a series of tax cuts and fiscal interventions to deliver growth. We break down what this means for small businesses.

28 June 2023

1 minute read

In light of concerns around PayrNet, we are here to help with any insurance related questions.