The Shorthand

The week's small business news in under 5 minutes
27 May 2022
4 minute read
Welcome to this week's edition of The Shorthand, your weekly digest of the top news stories that affect small businesses in the UK! Here, we break down the stories you may have missed during the week, detailing what they're all about and, more importantly, why you should care.
And all that in under 5 minutes.
Go on, put the kettle on and we'll have you caught up with the most pressing business news stories of the week by the time you've finished a cup of tea.
1. A fifth of employees expect to change jobs in the next year
What's happening here?
We all know that the global Covid-19 pandemic caused a seismic shift in our approach and attitude to work, both at an individual and societal level. This shift is now being represented in the number of workers who are either considering or actively expecting to move on from their current job in 2022.
According to research by accounting giant Price Waterhouse Coopers (PwC), 20% of workers in the UK expect to move job in the next year in search of better pay, more flexibility, a better working culture and a better work-life balance.
Particularly striking is the generational divide, with younger workers by far the most likely to jump ship. It's been reported by HR News that 79% of Gen Z workers have considered leaving their job with businesses risking a "talent exodus" if they don't address the concerns, needs and desires of their younger workforce.
Why should you care?
One reason why so many workers are considering switching employers this year is because of the sheer abundance of open vacancies in the UK economy. With more vacancies than people unemployed, the recruitment market is most certainly an applicants market at the moment. This is particularly the case for small businesses, where the number of open positions topped half a million for the first time.
According to ONS data, there are now roughly 575,000 open positions in the UK's small businesses, a 72% increase on this time last year.
Small businesses are increasingly having to offer better wages and working conditions in order to attract talent, and continue to invest in their workforce in order to retain that talent. PwC's Chairman, Kevin Ellis, summed it up by saying:
Employees will vote with their feet if their expectations on company culture, reward, flexibility and learning are not being largely met.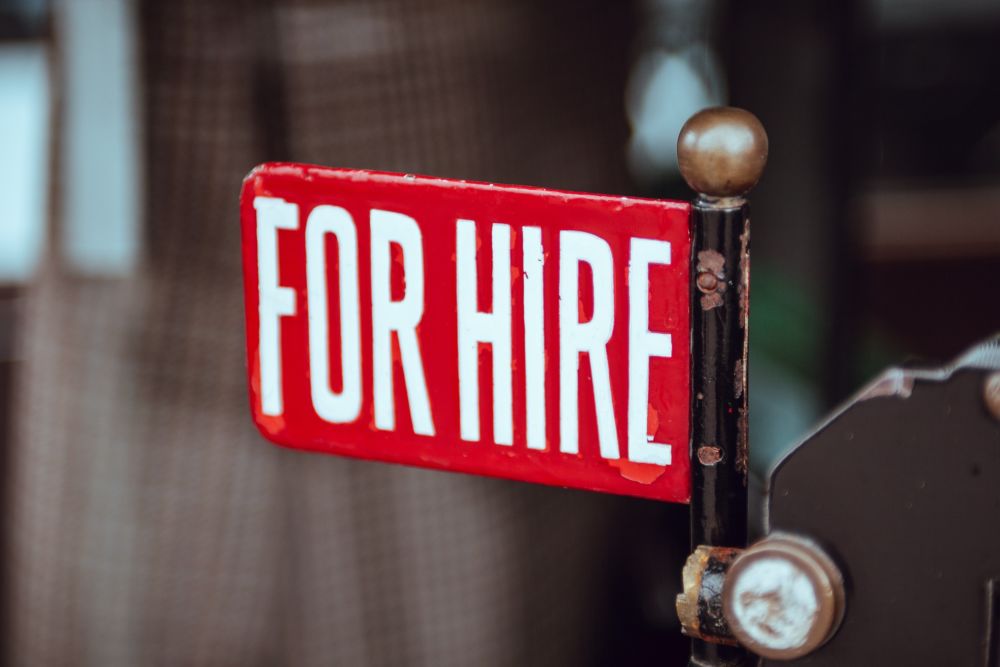 2. The cost of financial regulation threatens small firms
What's happening here?
The cost for financial firms to be regulated by the Financial Conduct Authority (FCA) is set to rise by more than 75% for firms currently paying the minimum fee to be regulated. Small financial firms are set to face a rise in cost from £1,151 to £2,200, phased in over three years, despite a majority of responses to the FCA's consultation on the subject disagreeing with fee increases.
Being authorised and regulated by the FCA comes with the clear benefit for a small business of being seen as a trustworthy and lower-risk company, however this inclusion in the club of authorised firms comes at a financial cost that can be hard for solo enterprises or very small startup firms to cover.
Why should you care?
On the surface, the issue of financial regulation fees might only appear to affect firms within the financial services sector, but the reality is that the new fee scheme could seriously threaten the viability of small financial firms and sole traders.
Martin McTague of the Federation of Small Businesses (FSB) commented:
For large finance companies, any increase will be a drop in the bucket, but tens of thousands of small businesses and self-employed people who will be hit by the rises will find them much harder to swallow.
If these small firms exit the market, then it reduces choice and competition to the larger firms that can easily weather this price rise, meaning any small businesses that rely on financial services companies will be left with less choice and a less competitive marketplace.
3. Soaring energy prices mean UK SMEs are going green
What's happening here?
Anyone with even one eye on the news or their electricity bill recently will know that the UK and the wider world is in the grip of an energy price crisis.
Research conducted by Natwest and published in The Spectator suggests that in response to the spiraling costs of energy, as well as the volatility of global supply chains, the UKs small and medium-sized businesses are increasing their investment in green energy. The research found that:
1 in 6 SMEs intend to generate onsite green energy by 2023
1 in 3 SMEs plan to invest in electric vehicles or charging points by next year
21% of SMEs are set to train or hire staff in sustainability in the next 12 months
As external pressures increase for SMEs, reducing reliance on non-renewable energy sources is proving an attractive proposition for companies facing a tightening of their financial belts.
Why should you care?
You may ask why sustainability is of particular importance to the small business community? Well, the UK's SME business population is set to be a vital part of delivering the nation's ambitious carbon-reduction targets, with £160 billion of revenue opportunity highlighted in Natwest's research for SMEs, who will help deliver 50% of the country's carbon-reduction ambition.
With clear and obvious benefits to small businesses of investing in green energy and sustainable practices, owners of smaller firms must avoid being put off investing by worries surrounding the current record high levels of price inflation. In other words, short-term pain can lead to longer-term gains for SMEs in a greener, more sustainable economy that is increasingly untethered from reliance on volatile, non-renewable energy sources.
Want the week's top business news direct to your inbox?
Subscribe to The Shorthand weekly newsletter here.
This content has been created for general information purposes and should not be taken as formal advice. Read our full disclaimer.
We've made buying insurance simple. Get started.
Related posts
28 June 2023

1 minute read

In light of concerns around PayrNet, we are here to help with any insurance related questions.

The UK government has introduced a Renters (Reform) Bill, committed to abolishing Section 21 'no-fault' evictions, to parliament. Here we break down what this means for landlords.

23 March 2023

4 minute read

The financial system is still reeling from SVB's collapse. Here are three bits of practical advice to help you limit exposure to these types of events again in the future.