Ella Henderson

Account Executive - SuperscriptQ
23 February 2022
5 minute read
With an estimated turnover just shy of £30bn and employing some 138,100 people in the UK alone, the medical technology industry is comprised of startups and innovators that cover everything from digital health to surgical technology.
At SuperscriptQ we work with some of the most innovative and exciting healthtech and medtech startups and based on this experience we've outlined 10 startups in medical technology we think are worth watching out for.
What is the difference between medtech and healthtech?
In simple terms, healthtech businesses tend to be consumer-facing applications focused on improving personal and preventative care. Medtechs, on the other hand, are more likely to be technologies used to treat existing medical conditions and enhance diagnostics within a hospital or other healthcare setting.
Both represent big business and the innovations taking place in these companies and startups could have major implications for the way our health and medical care is delivered and experienced in the years to come.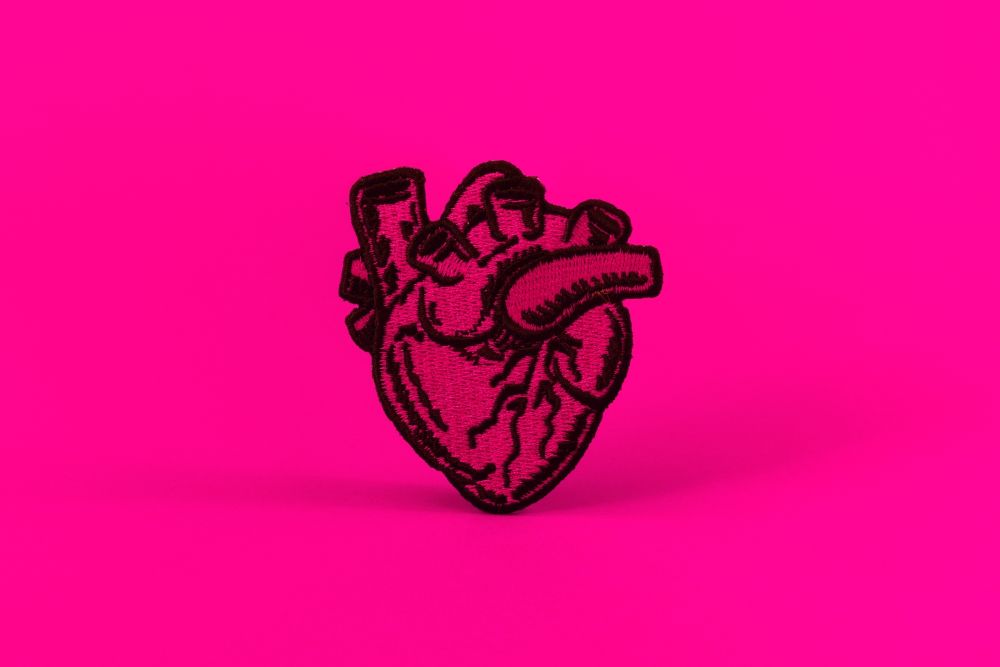 It is estimated that one in six employees will experience mental ill-health this year. Investing in mental health not only has obvious human benefits, but for businesses there is an economic upside to improving employee mental health.
Unmind is a digital mental health platform for businesses, with the aim of providing tools and training to help create healthier and happier organisations.
The platform offers clinically-backed exercises for stress management, focus and sleep giving employees the tools, training and support to bolster their mental health. Another key feature is in their support and signposting, which offers private support anytime for those who need it.
The company is based in London and has raised a total of $63.2m across five funding rounds, with the most recent taking place in May, 2021. Clients include asos, British Airways and Uber.
CMR Surgical is a medical technology company that specialises in surgical robotics.
Based in Cambridge (and formerly known as Cambridge Medical Robotics) the company employs over 400 people and has completed five funding rounds totalling $974.7m. The latest financing, closed in June 2021, represents the largest ever medtech private fundraising round in the world giving the business a valuation of $3 billion - not bad, given the company was only formed in January 2014.
Built on the principle of minimal access surgery (MAS) and the belief that robotics provides the solution to improving surgical outcomes and reduced recovery time. The company produces a robotic surgery system called Versius which is used by surgeons all over the world.
Cera is a digital-first company focussed on delivering healthcare-at-home including nursing, telehealth and repeat prescription services.
Their app uses data analytics and machine learning to empower those delivering care by reducing administration and placing care where it's needed, whilst also improving the experience of those receiving care by allowing them to monitor their condition digitally.
Cera estimates their data allows them to respond to any deterioration in condition 30 times faster than traditional methods, based on predicting and preventing changes. This in turn reduces hospitalisations and keeps people well in their homes.
Launched in 2016 the company has grown to a team of 10,000 professionals, raising a total of £69m over three funding rounds since launch.
Lumeon is a digital health company built on the principle that healthcare today is chaotic and wasteful. To address this the company provides management solutions to the healthcare industry, enabling care providers to create and automate care journeys.
Based in London, Lumeon's platform is used in 12 countries across the world with customers including some of Europe's fastest growing and most innovative healthcare providers including BUPA and Nuffield Health.
Their latest funding was raised in early 2022 and, to date, Lumeon has raised a total of $88.1m in funding over seven rounds.
Kheiron is transforming cancer diagnostics by combining human intelligence with AI.
The ability to combine the experience of radiologists with artificial intelligence aims to increase the accuracy of cancer detection and tracking, whilst also making this process much more efficient leading to earlier detection and improved care outcomes.
The company is headquartered in London and works with healthcare providers globally, including the NHS in the UK. Kheiron has raised a total of $22.3m in funding over seven rounds, with the latest funding taking place in May 2020.
Mindhug provide a unique range of mental wellbeing solutions to both consumers and businesses via their Mindhug ConciergeTM service.
The platform allows users to sign up to access mental wellbeing content, as well as the ability to book therapies including mindfulness, yoga and art, music or laughter therapy. Therapists are also able to enquire to join the platform.
Mindhug was founded in 2019 and is headquartered in London.
Babylon Health's world leading mobile app provides easy access to healthcare practitioners such as GPs, physiotherapists, nurses and pharmacists.
By using data on the devices people already own such as smartphones, Bablylon Health's mission is to flip the healthcare model from reactive care to a more preventative approach.
Founded in 2013 and having raised a total of $1.1bn before listing on the New York stock exchange in October 2021, the company continues its growth having acquired, among others, the US based Higi.
Lantum is an end to end staffing platform that enables healthcare organisations to operate.
The platform allows clinics to manage their freelance staff as well as finding new ones via their marketplace. This also includes the ability for clinics to perform compliance checks on physicians, rate them and pay them fast, increasing the efficiency of managing staff.
Lantum is based in London and has raised a total of $13.8m in funding over four rounds, with the latest round taking place in Sep, 2019.
Thriva offers an at-home blood test for individuals to easily track and improve health.
The finger-prick tests arrive by post for users to self administer, and are then sent off for lab analysis. Once completed the results are provided along with a GP report for every blood test.
Users can track health over time via the app or online portal, with the company formed on the principle of prevention and the insight that 80% of chronic diseases are preventable.
Thriva has raised a total of $14.7m in funding over four rounds. Their latest funding was raised in May, 2020.
Healum is an app that allows healthcare practitioners to provide tailored content and resources for users with long term illnesses, such as diabetes.
The platform hosts content from reputable sources to help GPs and other healthcare practitioners share resources and information tailored to the patient's individual circumstances. Within the app the user is able to share feedback and progress with the GP directly if they wish.
Healum is based in London and has raised $815.5k in funding over five rounds, with the latest raise taking place in March, 2021.
How we work with medtechs at SuperscriptQ
The healthcare industry is digitising, and with that, the risk landscape is transforming. SuperscriptQ supports medtech companies who increasingly require bespoke insurance to protect themselves against incidents such as breaches of sensitive healthcare data, errors and omissions in the provision of their technology platforms, and occasionally claims for bodily injury.
Ella Henderson specialises in helping medtechs & healthtechs secure tailor made insurance, to ensure they are covered for the unique risks they face as they scale.
You may also like:
This content has been created for general information purposes and should not be taken as formal advice. Read our full disclaimer.
We've made buying insurance simple. Get started.
Related posts
19 September 2023

4 minute read

In our increasingly digital world, and with cyber crime on the rise, is there an optimum time of year to buy cyber insurance?

12 September 2023

3 minute read

Venture capital investment value has dropped significantly this year, so our Director of Advisory David Dickson asks is this part of the natural startup cycle?

06 September 2023

4 minute read

The Securities and Exchange Commission (SEC) recently announced sweeping changes to cybersecurity reporting that will have a profound impact. Are you prepared?