A guide to post-Brexit travel for UK businesses
Superscript

Personalised business insurance
25 May 2021
5 minute read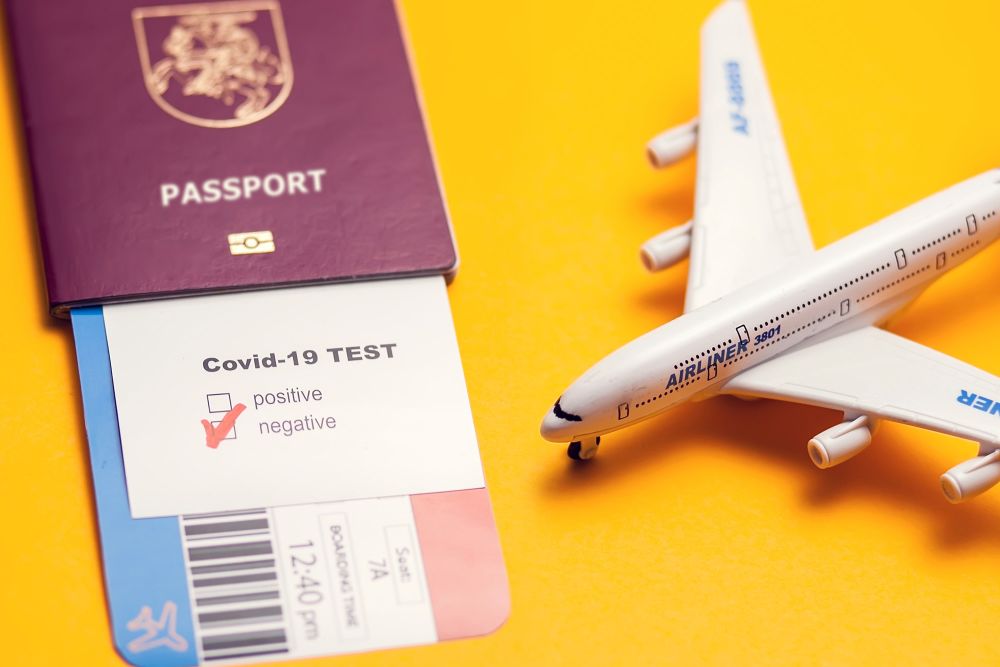 What's in this guide?
UK passports
While both the new blue passports and older burgundy passports displaying 'European Union' on the cover will be valid, there are two key things to think about when it comes to your UK passport, post-Brexit.
If your passport is expiring in the next six months, you'll need to have at least six months left on your passport in order to travel to most countries in Europe (excluding Ireland). If you're not sure whether your passport meets validity requirements, you can check this at gov.uk/check-passport.
If you require a new passport, make sure you renew it as soon as possible, giving yourself up to 10 weeks.
Visa and work permits
Visa and work permit requirements for UK citizens now vary by European country. It's important to check this out before you set off, as not having the right documentation could result in you being denied entry for work purposes or even penalties.
Do I need a visa or work permit?
Again, this will vary by country. However, some broad questions to ask yourself are:
Am I taking part in activities or providing services that are not covered by the country's visa-waiver rules?
Am I staying for more than 90 days in a 180-day period?
Am I transferring from a UK branch of my business to a branch in another country (even temporarily)?
Am I carrying out business for a client in another country where my business has no existing presence?
Am I providing services in another country as a self-employed person?
You will not need a visa if you're travelling for less than 90 days in a 180-day period and you are:
Going to a business meeting, conference, cultural or sports event or exchange.
Travelling for journalistic or media purposes.
Some EU and EFTA countries allow additional business activities without the need for a visa or permit, so it's important to check specifics for the country you're visiting.
Travel insurance and health cover
Valid European Health Insurance Cards (EHIC) and Global Health Insurance Cards (GHICs) are valid for travel to the EU. Both cards provide the same access to emergency and healthcare cover, so you do not need to have both when traveling in Europe.
If you currently have an EHIC, you will need to apply for a GHIC once it has expired. You can apply for a GHIC through the NHS website. If visiting Switzerland, Iceland or Liechtenstein, your card may not be valid. For this reason, it's recommended that you have travel insurance that includes health insurance when traveling in these countries. A UK passport can be used to get medically necessary healthcare in Norway.
Note that EHICs and GHICs are not an alternative to travel insurance, which can provide more comprehensive cover (depending on the cover selected). What they provide may be limited and will vary based on the health system in the country of travel. Essentially, they provide the same rights to access a country's healthcare system as a resident.
Driving
UK motorists driving their own vehicle to Europe must now obtain a motor insurance green card and may need to display a GB sticker on their vehicle. Visit gov.uk/visit-europe-2021 for information about the new documents you will require.
How to prepare for driving in Europe
Contact your motor insurance provider at least six weeks before travel in order to obtain an insurance green card.
Get a GB sticker if your number plate does not feature 'GB'. Exceptions to this rule are Cyprus, Malta and Spain, where you will need to display a GB sticker even if your number plate features 'GB'.
If you don't have a card driving license, you will need an international driving permit (IDP) to drive in the EU, Switzerland, Norway, Iceland and Liechtenstein. You may also need an IDP to drive in some EU countries and Norway if you have either a paper driving license or a license issued in Gibraltar, Guernsey, Jersey or the Isle of Man.
Professional qualifications
Certain jobs require certification (e.g. those in engineering, teaching, legal services). Regardless of whether you were practicing or servicing clients in the EU pre-Brexit, it's important to make sure that your qualifications are recognised by the relevant regulatory or professional bodies in the EU country/countries you're working in, moving forwards.
If you have a UK professional qualification, it's likely that you will need to have this officially recognised by the appropriate regulator for your profession in each country where you intend to work.
Your business insurance
You will need to check with your insurance provider that your business insurance – whether you're responsible for a business sending employees abroad – or self-employed, is still valid.
Income tax and social security
Cross-border workers (and their employers, if relevant) are liable to pay social security only in one country at a time. Generally, this is the country in which the work is carried out, irrespective of where the worker lives within the EU or UK, or where the employer is officially based.
Special rules apply to certain categories of workers:
Detached workers - carrying out work in another country for a temporary period of up to two years.
Multi-state workers - carrying out an activity in the UK and one or more EU member states.
Mariners
Aircrew
Civil servants
If you're from the UK and working in the EEA or Switzerland, you may be able to pay UK National Insurance, enabling you to protect your State Pension and entitlement to other benefits.
Luggage
The duty-free limit for goods is £390. If you're taking goods to another country for business purposes and you think you'll be over this limit, you can usually get an ATA Carnet to avoid paying duty. This applies to certain goods, including:
Samples to show at trade fairs or sales meetings
Publicity materials
Recorded film and audio
Equipment such as cameras or sound equipment
Goods for educational, scientific or cultural purposes
Personal effects and sports goods
Carrying £10,000 or more in or out of the UK from any county, including EU countries? You will need to make a declaration. Visit gov.uk to find out how to make a declaration for taking cash in and out of the country.
Merchandise in baggage
You will need to make a customs declaration if you're taking commercial goods out of the UK. For goods below £1,500 in value and 1000kg in weight that aren't restricted goods, you can use a simple online declaration.
A customs declaration is necessary if you: Carry commercial goods in your baggage or small vehicle. The goods are to either sell or for use by your business.
Note that the rules vary from country to country, so it's important to check the requirements of the country you're visiting before you set off.
Animal and plant products
You can no longer take food and drink containing animal products (e.g. dairy or meat) into the EU. Plants and plant products require a phytosanitary certificate.
This content has been created for general information purposes and should not be taken as formal advice. Read our full disclaimer.
We've made buying insurance simple. Get started.
Related posts
12 March 2021

3 minute read

New rules for UK businesses on data, intellectual property and business travel to the EU.

17 December 2020

3 minute read

Pre-deal, businesses should think about how their contracts and business may be affected from 1 January 2021. Here's how.

26 October 2020

1 minute read

Five things for businesses to think about and action before the end of 2020.