Luke Chesworth

Head of Retail – Advisory
16 October 2020
5 minute read
From banking to payments to securities, capital markets to insurtech, fintech is one of the most innovative sectors out there. And London, dubbed 'fintech capital' of the world, is at the epicentre, generating a revenue of £6.6 billion and employing 76,500 people.To put things into perspective, in 2021, UK fintechs secured a staggering $37.3b – a sevenfold increase from 2020.
Entrepreneurs are leveraging new technologies, such as mobile, big data, machine learning, AI and blockchain, to turn old business models on their head. And while there's plenty of variation in the products and services being developed, they're united in their belief in greater efficiency, service, personalisation, and ultimately a better way of doing things.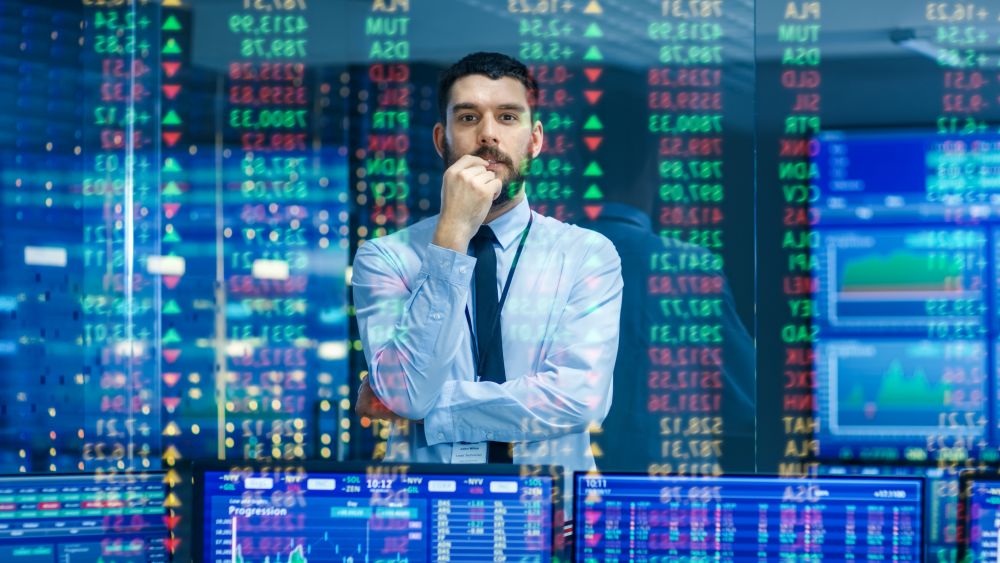 Yet although the financial services sector is ripe for disruption, starting a fintech business is not without its risks and difficulties. Compliance, regulation and old-fashioned systems can make innovation challenging and the risk of making a mistake devastating. This includes getting the right fintech insurance sorted, so you that know you're covered, should anything go wrong.
So, as a fintech business, what are the main types of insurance you should consider?
Professional indemnity insurance
Professional indemnity insurance is designed for any business offering a professional service or advice. That could be managing your clients' investments, providing a financial app or software – or something similar. Professional indemnity cover will protect you if:
You make a mistake, or if a client suffers – or claims to suffer – a financial loss as a result of your work. If this happens, PI will cover your legal expenses and compensation costs.
You infringe industry regulations, by covering your defence costs and resulting fines, many of which are insurable.
You become involved in an intellectual property dispute - whether protecting your own IP, or defending an infringement on somebody else's.
AISPs and PISPs, are legally obligated to take out a specific set of professional indemnity covers to meet the Payment Services Directive 2. At Superscript, we can support fintechs with bespoke PSD2 insurance.
Finally, you may also find that clients insist you have professional indemnity insurance – so it could even help you win business (or not lose it!)
Cyber insurance
Innovative technology is your USP, but it can also be your Achilles heel, particularly if you're storing and processing sensitive client data. Cyber attacks and data breaches are amongst the biggest risks facing financial services businesses, with research showing they cost customers £8bn last year. And if your systems are compromised, you could have a reputational and financial crisis on your hands - just look at recent examples, such as Tesco Bank, which left 9,000 customers out of pocket following a cyber-attack. In cases like this, cyber insurance protects you for:
A breach of data protection laws (where insurable by law)
Your liability for handling data
Extortion and system rectification costs
PR expenses and financial loss due to system downtime.
D&O insurance
D&O insurance (directors' and officers' insurance) also known as management liability insurance, is another of the most important insurance policies a fintech business can buy. Many founders don't realise that even as a director of a limited company, you can still personally face legal action, fines, or even prison sentences! You can also be disqualified from being a company director. D&O insurance covers allegations that you have personally done something wrong (e.g. a claim from an investor or co-founder because you made a decision which required shareholder approval, or errors in financial reporting). Investors often ask about it as part of their due diligence process, so getting it sorted early shows you take your responsibilities seriously.
Fintechs will often also consider employment practices liability insurance (EPLI) in additon to their D&O cover. This is essentially cover to protect you in the event of a claim made against you in relation to issues covered by employment legislation. These legislations play an important role in promoting equality and the rights of employees in the workplace, but they do mean that as a business you must follow prescriptive and sometimes complex processes when it comes to people problems. It's not difficult to slip up and if you make even a small mistake or an ex-employee believes you've not followed the correct procedures, you may find yourself liable for defence costs into the tens - or even hundreds - of thousands of pounds as well as paying large sums of compensation money due to unfair dismissal, misconduct, and a host of other situations.
Theft insurance
Theft insurance (also known as crime insurance or commercial crime insurance) is designed to protect you for loss of your funds, or funds in your care and custody (e.g. customer's funds), due to business-related crime, such as embezzlement, fraud, theft of company assets or merchandise. Fraud costs UK businesses and individuals up to £130 billion each year and unfortunately it is a risk often overlooked by businesses until too late. In 2020, we've seen a rise in the number of successful fraudulent schemes, such as 'fake president frauds', which involves the scammer masquerading under the guise of a fake identity to convince an employee to make an emergency bank transfer to a third party, under fictitious orders from an official source. Some businesses make the mistake of thinking that their cyber insurance will cover events such as this, but cyber crime is often an extension to cyber insurance and will not be part of a standard policy.
Employers' liability insurance
The only cover which is a legal requirement, employers' liability insurance is designed to cover you if an employee claims they sustained an injury or became ill as a result of working for you. It's a mandatory for any business with one or more employee, whether full-time, part-time, permanent, or temporary. Even if someone isn't an employee for tax purposes, they may still be considered an employee by legislation, so it's worth double-checking with your insurance provider if you're unsure of whether you need it or not.
Public liability insurance
Public liability insurance is similar to employers' liability, but for members of the public. It protects your business if you or one of your team causes injury or property damage to a third party. Even if you're mainly office-based, you could still be at risk when visiting clients or partners, or when attending industry events.
Business contents insurance
Last but not least, don't forget your valuable equipment, whether that's a simple laptop, or complex specialist machinery. Business contents insurance covers everything in the office, including your fit-out, computers, office equipment, furniture and documents. You should also consider portable equipment insurance, which covers everything you take out and about with you, such as laptops, mobiles, cameras and tablets.
To discuss your risks and fintech insurance needs in more detail, get in touch at hello@gosuperscript.com, or give us a call on 0333 772 0759+31 10 8080 889.
You may also like:
This content has been created for general information purposes and should not be taken as formal advice. Read our full disclaimer.
We've made buying insurance simple. Get started.
Related posts
19 September 2023

4 minute read

In our increasingly digital world, and with cyber crime on the rise, is there an optimum time of year to buy cyber insurance?

13 September 2023

6 minute read

Having your business equipment stolen is traumatic, expensive and disruptive. Here's our checklist of the steps you should take to get back on your feet.

12 September 2023

3 minute read

Venture capital investment value has dropped significantly this year, so our Director of Advisory David Dickson asks is this part of the natural startup cycle?