We're celebrating! Digital Risks has been named one of the top 21 InsurTech start-ups in the world, and one of the top 7 in EMEA, by leading fintech platform, MEDICI.
The InsurTech sector is booming, with investment deals of more than $2B in 2016 so far. The MEDICI Top 21 InsurTech Award was launched to recognise this success, by identifying and showcasing the best, most innovative InsurTech start-ups that are revolutionising the industry.

Winners were chosen following a rigorous screening and evaluation process based on various criteria including disruptiveness, replicability, profitability, persistence, productivity and existing partnerships. MEDICI's team of judges included brands such as Bain & Company, MetLife, Axa and Aviva Group, as well as a group of in-house experts.
For more information, check out the web page here.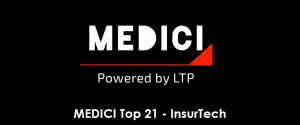 We've made buying insurance simple. Get started.
Related posts
Content that inspired the Enterprise team in 2020.

In case you've missed any of it, here's what looks different now compared to this time last year.

Taking a Christmas holiday can seem impossible when you run your own business, but it's not. Business owners share 9 tips for taking a break from running your own business.