Talking blockchain with TradeIX
Blockchain is moving from hype to reality, with both innovative startups and established players eager to invest in its potential. At Superscript, we've helped numerous blockchain businesses who've found it difficult to get a good policy through traditional insurers, who simply don't understand the technology. Having our own blockchain specialist means we take the time to explain it to underwriters, so they're more comfortable offering cover.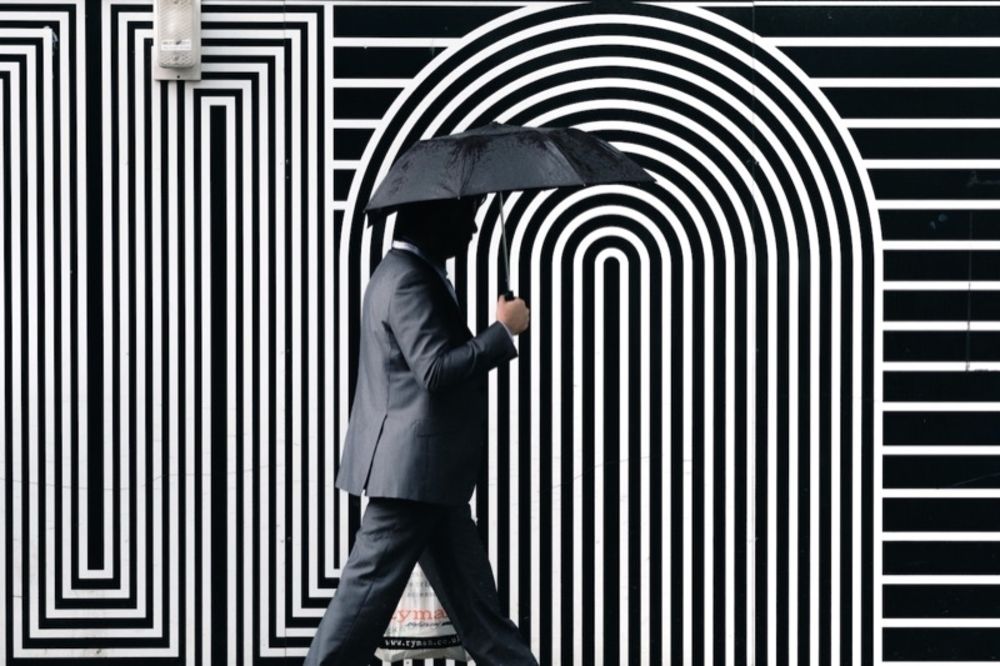 Blockchain may have become famous because of cryptocurrencies such as Bitcoin, but it's come a long way since then. By providing an immutable, distributed ledger, it can be used for a range of purposes across a whole host of industries. Here, we talk to one of the companies at the cutting edge – TradeIX - about why the technology is so special and how it's revolutionising financial services.
There's lots of hype around blockchain– where do you feel the technology will have the greatest impact?
There is an unbelievable amount of activity across key industry sectors. We are seeing activity coming from the healthcare and utility sector, from consumer goods, even from governments. However, we believe the greatest interest and impact will happen in the financial services industry, especially in trade finance.
Today's trade finance solutions depend on third-party intermediaries to secure and protect transactions that involve export or import of goods and the associated financing and information streams between the trading parties. In completing a trade transaction, financial institutions and corporates need to coordinate with multiple agencies to reduce risk and accommodate the demands of each side of the trade. This process is prone to delays and errors that cost both money and time. In addition, if there is a discrepancy, there is no single source of truth for reconciliation. For example, a delay in payment can tie up working capital for the trading parties that could be used more strategically. Blockchain technology is disrupting trade finance by addressing these pain points.
Cryptocurrencies and blockchain often get put in the same sentence – can you provide some insight as to how they are different?
Bitcoin is the first cryptocurrency developed as an electronic cash system that allows users to make direct payments between themselves without the need for third-party intermediaries. While bitcoin has many benefits, it was another innovation that made every transaction transparent and permanent: the blockchain. This technology uses sophisticated cryptographic techniques and clever incentives to ensure an autonomous but absolutely reliable accounting of transactions. It allows every user to have one tamper-proof version of the truth. Based on these key benefits, the underlying blockchain technology has captured the attention of the entire financial industry and in particular, the trade finance community.
What key value proposition does blockchain address in trade finance?
Blockchain can be used to provide the key services that are important for any financial system. Blockchain creates a decentralized, viable record of transactions, which allows the substitution of a single master database for large numbers of proprietary ones. Therefore, blockchain technology can lead to simplification and cost reduction in the trade ecosystem, making trade finance transactions more secure, reliable and efficient.
In addition, blockchain provides a far better means of establishing and using identity, which can be associated with any number of verified credentials, while protecting privacy. For instance, by providing unique, unforgeable identities for things, along with the record of their ownership, blockchain can simplify the transfer of physical assets and increase confidence in their provenance. This could lead to many new financing solutions based on the movement of physical goods.
Do you see any challenges facing the mass adoption of blockchain technology?
One challenge is that blockchain represents a shift away from the traditional ways of doing things - even for industries that have already seen significant transformation from digital technologies, such as trade finance.
It will also require some changes to existing systems or integration in order to work with distributed ledgers. This is where TradeIX plays an important role with its TIX Platform. We are not only leveraging blockchain technology but also providing trade applications, a suite of trade specific APIs, a sophisticated rules engine, and an open, standard core infrastructure for trade data, contracts, transactions, etc.
Other than TradeIX, what blockchain companies are you most excited about and why?
We see potential in improving the KYC (Know Your Customer) process with blockchain technology. Today, the whole KYC process is costly and inefficient. Financial institutions have to collect and approve customers' company information, such as name and address, as well as other documentation to identify the business. This all happens during the customer onboarding phase and it can be frustrating and very time-consuming. Every bank is also required to perform its own KYC, even if another bank has just completed the same task on the same customer. This creates a lot of duplication where blockchain and new innovative technology companies can reduce much of the headache.
What is TradeIX and how did the idea come about?
The best way to describe TradeIX is a "Network of Networks" for global trade finance powered by distributed ledger technology. It represents the world's first shared and open infrastructure for global trade.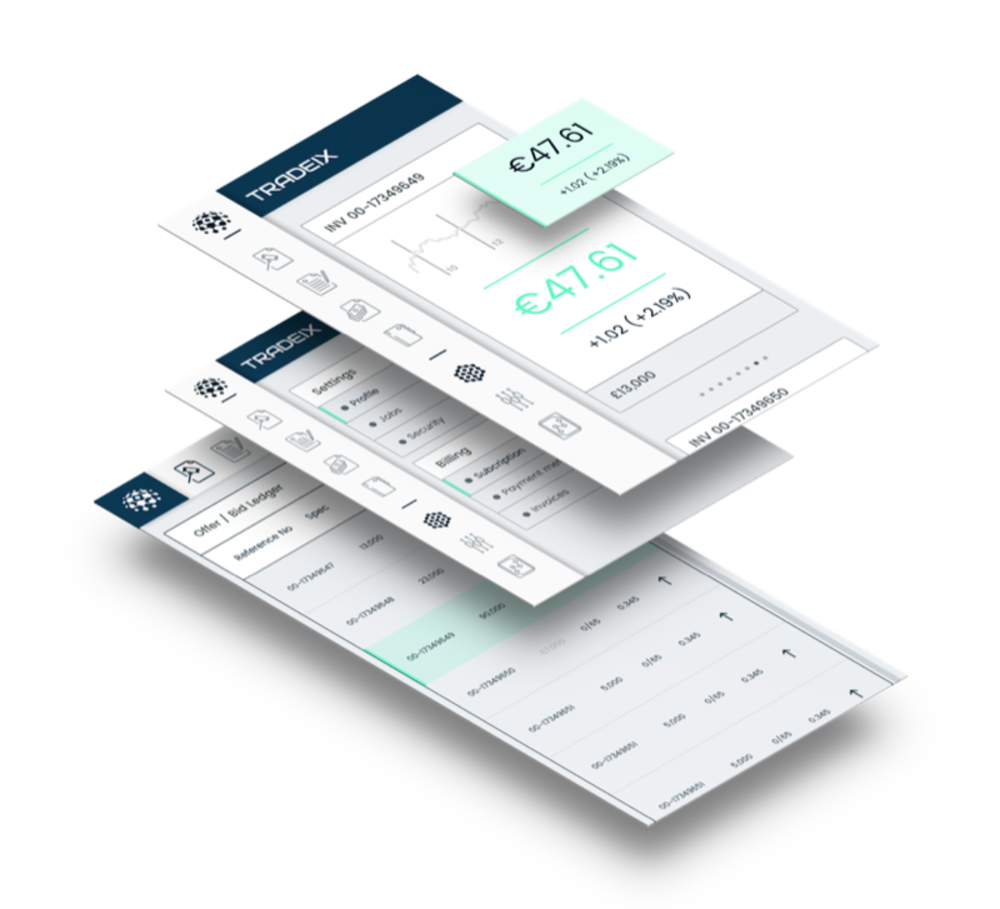 It was the team's experience working in trade finance with numerous commercial banks and application providers for many years that led to the creation of TradeIX. We realized that trade finance operates in a high cost, high maintenance 'old world' model, involving multiple parties, while relying on antiquated, disconnected, paper-based systems and human intervention. With TradeIX the idea and solution was born to supersede this highly inefficient model by creating a better connected, highly automated and far more open infrastructure, enabling more efficient trade finance solutions.
What are the latest developments within TradeIX.
There have been many great developments this year. But, within the last four weeks alone, it is unbelievable what we have achieved.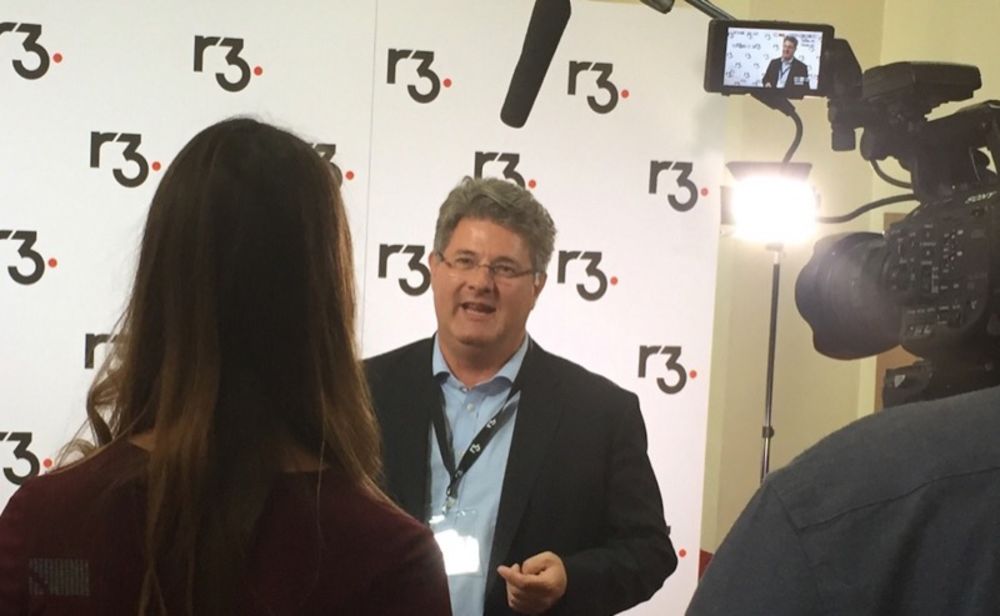 At the end of September, we launched, with enterprise software firm R3 and over a dozen international banks, an open account trade finance platform powered by distributed ledger technology.
Through this platform, financial institutions such as Barclays, BBVA, BNP Paribas, Commerzbank, ING, Intesa Sanpaolo, Royal Bank of Scotland and Wells Fargo will be able to automate pre- and post-shipment financing and risk mitigation for corporate buyers and sellers around the world. This will help simplify trade, improve visibility into trade flows and simplify access to credit and risk mitigation services throughout the trade lifecycle.
A few days ago, we announced together with AIG the successful completion of the first blockchain-enabled trade finance transaction for a global logistics company with financing provided by Standard Chartered plc. This invoice finance transaction took place at the end of September and enabled the logistics company to help its customers extend their payment period whilst maintaining the company's receivables at current terms. The financing was offered by Standard Chartered and credit risk mitigation was offered by AIG.
What were your pain points with finding business insurance for an innovative technology like blockchain?
It is difficult to navigate through the multiple business insurance providers and their services. Most are unable to differentiate their solutions. The experience with Superscript was totally different. The product offering was very clear and innovative and the messaging clear to understand, which made the whole process of setting up business insurance a lot simpler and more efficient.
Working with a cutting-edge technology such as blockchain can make finding business insurance a headache. Many providers don't understand what the technology does - or take the time to find out - which means they either won't cover you, charge a ridiculous premium, or end up selling you an unsuitable policy.
Here at Superscript, we do things differently, with our very own blockchain specialist, so we can build a solution that's tailored to your needs. That goes for other emerging technologies too, whether it's artificial intelligence, machine learning, the Internet of Things, or whatever amazing innovation comes next!
Looking for cover for your innovative tech business? See how we can help you.
We've made buying insurance simple. Get started.
Related posts
18 August 2022

5 minute read

Insurance has seen hard market conditions in recent years, insurance expert Luke Chesworth explains signs this is ending and what businesses need to know.

28 July 2022

8 minute read

Insurance fraud – when the holder of a policy knowingly and deliberately makes a false claim – can be an extremely serious act, with significant consequences.

27 July 2022

3 minute read

A likely expansion of SM&CR will impact how fintechs approach their directors' and officers' liability insurance. In this article our expert explains the actions you can take now, and how Superscript can help.