Bitcoin - better known as the world's highest-valued digital currency - has been continuously increasing its value since the day it was launched. In fact, according to a recently-published infographic, its value has multiplied 879,999 times between 2010 and 2017.
Perhaps one of the best-known particularities of bitcoin is the fact that it is extremely volatile, and its value can either increase or drop, depending on several factors, such as its popularity, amount being traded across the world, but also various types of news that make people look for safe-haven investments, such as the digital currency.
The last couple of weeks have seen another surge in the price of the cryptocurrency, bringing its total rise to around 480% in 2017 so far. It's an unprecedented state of affairs, which is why, in this article, we will attempt to explain four of the main reasons why the price is continuing to skyrocket.
1. The hard fork
For years, there has been a strong debate in the bitcoin community, commonly referred to as the scalability debate. One side wanted to increase the block size from 1MB to allow more transactions to occur in a shorter period of time, whereas the other side wanted to leave it at the same value, yet remove transaction signatures, which would in return, allow for more transactions to be made within each block. While both solutions would've made transaction times faster, and fees lower, both had disadvantages. On the 1st of August, a hard fork took place, thus separating BTC from BCC and vice-versa. The two currencies which were ONE, now function independently, with BTC (the traditional version), increasing in value considerably, thus indicating that it was the better choice.
2. World conflicts
Each time a major event takes place, the market has to adapt. Given the growing tensions of a nuclear war between the United States and North Korea, more and more investors decided to get rid of their cash, and hence invest it in bitcoin where it would be safe. Generally, world events that are not positive in nature determine further investments to be made in the digital currency.
3. Growing interest
Interest and popularity are also bound to increase the value of the digital currency. Nowadays, more and more institutions are considering the idea of investing in bitcoin and trying out various projects that involve bitcoin's underlying system, the blockchain.
4. Hedge fund influence
Bitcoin has been given further credibility by hedge funds, with many now including it as part of their portfolios and 120 funds solely focused on the digital currency. The Chicago Mercantile Exchange (CME) has also fuelled excitement by announcing that it will launch Bitcoin futures in the last quarter of 2017, reassuring many investors who see derivatives as an important step on Bitcoin's journey to becoming a more established asset class.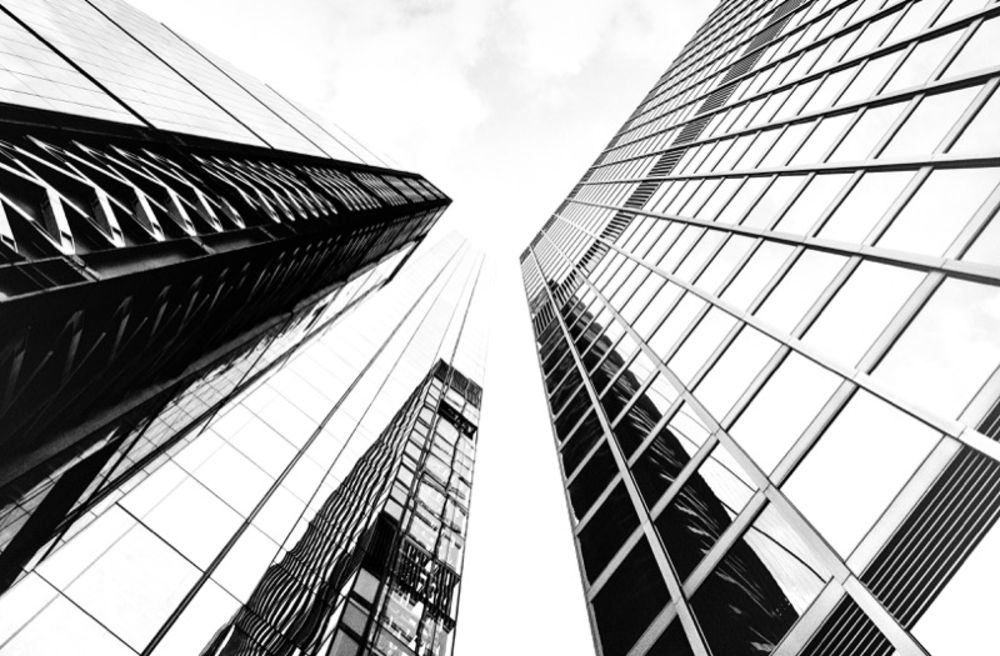 Based on everything that has been outlined so far, these are four of the key drivers behind the recent growth that has placed Bitcoin at almost $10,000 for one unit alone. There are plenty of theories about what the future holds for the cryptocurrency, with many traditionalists forecasting a crash, while others predict it could go as high as $100,000 per coin. The question is, how many investors will hold their nerve?!
Of course, Bitcoin isn't the only cryptocurrency, nor the only use of blockchain, with innovative businesses working on new ways to maximise these technologies as we speak. But even innovators need insurance, which is why at Superscript, we have our very own blockchain specialist, to build cover that's tailored to the needs of your particular business. And that goes for other emerging technologies too, whether it's artificial intelligence, machine learning, the Internet of Things, or whatever amazing invention comes next!
See how we can help you here or give us a call on 0333 772 0759.
Take a look at this infographic, created by the team behind BitcoinPlay, that illustrates in details some interesting facts about this incredibly popular virtual currency

We've made buying insurance simple. Get started.
Related posts
Want to take the effort out of saving money and managing your finances? These 7 apps do it for you.

Looking for skilled and flexible freelance help with your business? Here are our top tips for finding and hiring a quality contractor.

Looking for business startup grants, government grants or coronavirus support grants? We guide you through the grants and loans available.