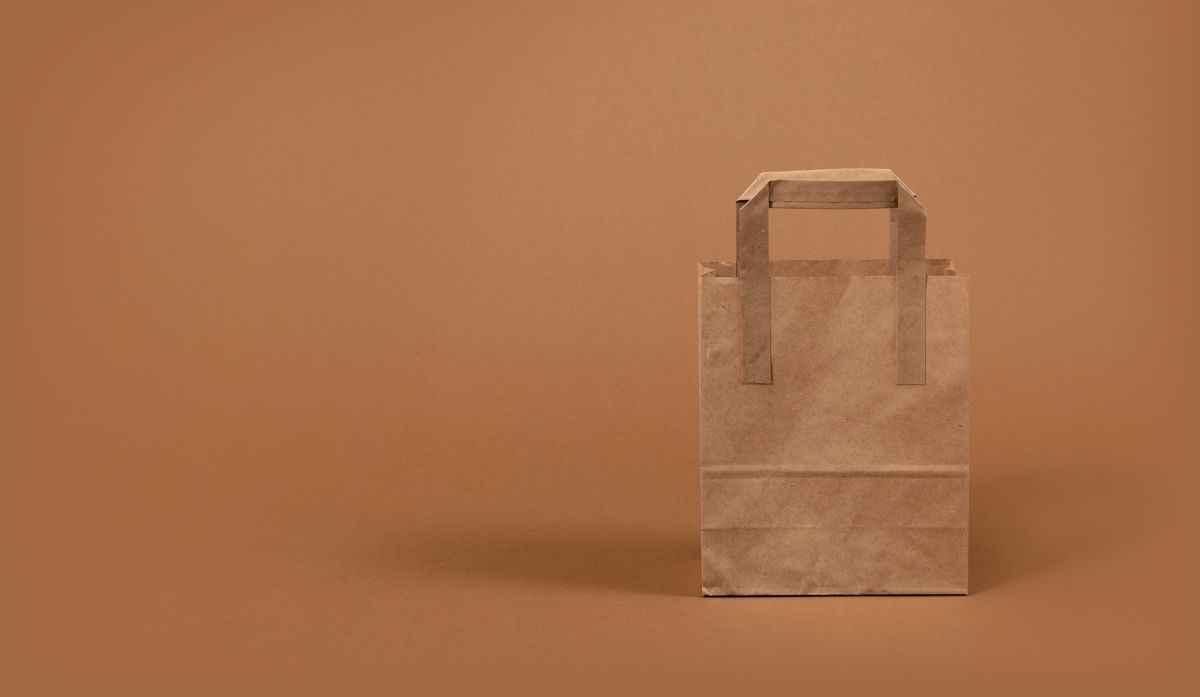 Can independent retailers save the High Street?
How the High Street is changing
We've all heard the phrase "the death of the high street", often accompanied by images of empty retail units and boarded-up shops. In reality, there's evidence to suggest that it is, in fact, simply changing.
The steady rise of online shopping in the last 20 years, along with the impact of the Covid-19 pandemic and a move to hybrid and remote working is changing the way we shop, leading to the decline of some chain and department stores.
The vacuum is being filled by independent retailers, whose numbers are actually on the rise, with some councils labelling these indie shops as the "saviours of the high street".
Hairdressers, beauty salons and nail salons as well as food shops are leading the local renaissance of the high street.
Changing attitudes
We spoke to 2,000 local shoppers about their changing attitudes to the high street and their shopping habits.
The results of the survey support the claim that independent shops are fuelling a high street recovery. Nearly half (47%) of respondents said they shop at local independents 'often', compared to just 12% who said they would 'not often' use independents.
A key statistic from the survey revealed that over two thirds (67%) of respondents would be more likely to visit their local high street if there were more independent retailers.
Respondents were asked what the main reason people picked independent shops over chain stores was. Over and above anything else, shoppers main priority is to keep the local high street going:
To support the local economy (43%) & local business owners (37%)
To purchase unique items they couldn't find anywhere else (37%)
For convenience, they are closer to my home/workplace (30%)
To have a more personal in-store experience (26%)
Consumers crave unique experiences
A positive in-store experience
Barbers, nail salons and beauty salons remain in the top 10 retailer types to grow in number in the last five years, with a total of 6,661 premises opening between 2017 and 2021.
The main reason why there is demand for these kinds of shops over others is because shoppers get positive in-store experiences that they can't get elsewhere.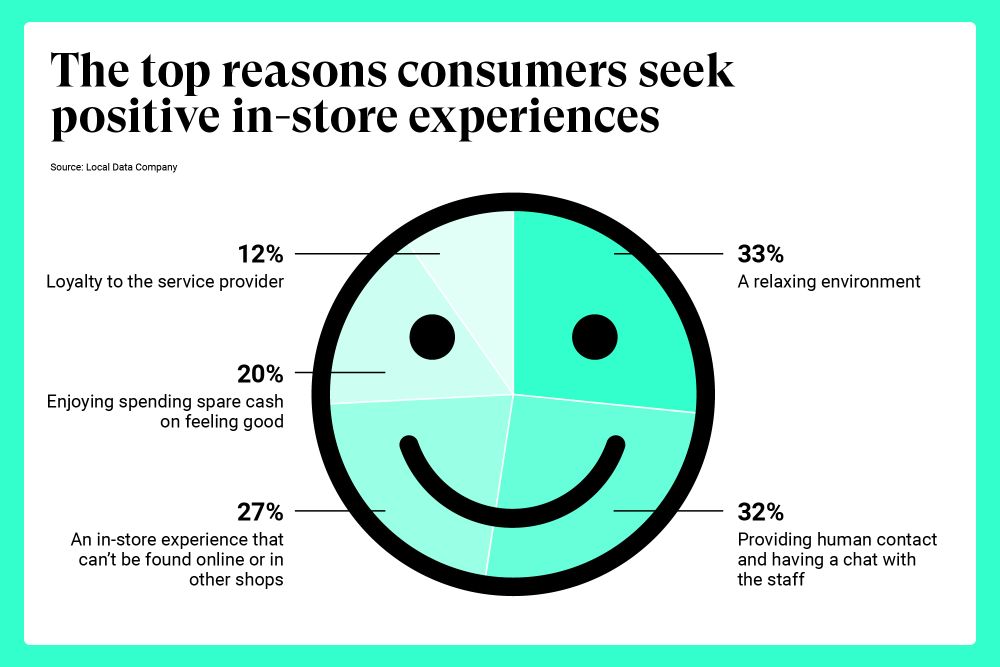 What about the impact of the cost of living crisis?
When it comes to understanding how the cost of living crisis is impacting consumers' attitudes to independent businesses, the picture is a little mixed, but generally shows a good level of support for independents.
40% of people say they are either shopping the same amount at independent retailers and 25% say they are shopping more at independent retailers during cost of living.
That nearly two thirds (65%) of respondents say they are shopping the same or more at independents now is perhaps because they feel they get better value for money from independent retailers - with 51% agreeing that independent retailers are good value for money. This comes on top of the fact that more than a quarter of shoppers suggested that the main reason they visit independents is because of the more personal in-store experience. So, independents are seen positively for both experience and value.
An alternative theory is that many independents are in a convenient location for people who can't spend money on traveling. After all, nearly half of people (47%) people discover local independent stores by chance while they are walking.
Barbers
Barbers have seen the biggest increase in numbers, with 3,547 more on the high street today than five years ago, equivalent to a 29% rise.
We asked Superscript customer, Oli Gittins, who opened his barbershop OliBarber in Dorset a year ago, why barbershops are thriving:
"Being able to transform your image to the best external version of yourself every few weeks or so is an attractive thought for people. You nail that first trim, and your customers will return"
"It's consistency that's key, in the quality of service and consistency in the manner in which you provide it. Listen, advise, and create a comfortable atmosphere for customers, both personally, and through physical surroundings"
Instagram: olibarber_
Facebook: OliBarber Sturminster Newton
Nail Studios
Meanwhile Superscript customer Megan Cummings, who runs Quirk Nail Studio in Swindon, said:
"Summer is always the busiest time of year, but particularly this year I can't keep up with the demand! I think Instagram has a big part to play as people are becoming more image conscious and looking to get an Insta-worthy shot and salons provide the perfect backdrop."
"I get a majority of my customers through instagram as they can easily see my work and prices."
"With traditional bricks and mortar retailers closing down, it's creating room for more salons like mine to open up."
Instagram: quirk_nails
Resources for independent retailers
Whether you need advice, professional representation, or simply a way to get your name out there more, these resources may help:
Associations
Growth opportunities
Get customisable retail insurance
So, it would appear that reports of the death of the high street have been greatly exaggerated. The changing attitudes and habits of shoppers have caused traditional chain and department stores to slip into decline, while independent shops that offer consumers a unique experience are flourishing.
If you own an independent business that is operating at the forefront of this revival of the high street, or you are considering setting up shop with your own independent retail unit, then Superscript are on hand to help you manage risk.
Superscript's customisable insurance for shops and retail includes a full suite of insurance, specially designed to protect your retail business, with covers including:
Public liability insurance – offers protection if a member of the public is injured or their property damaged in your shop
Product liability insurance – covers legal and compensation costs if the products you sell cause injury or damage
Employers' liability insurance – a legal requirement for any business in the UK that employs staff
Buildings, contents and stock cover – covers the cost of accidental damage to your shop building and the loss or theft of your building contents and stock
Read more articles about shops and retail
Running an ecommerce business can often involve importing stock from overseas and selling and exporting products to customers abroad. Here's your guide to the customs, licensing and tax rules.

To build a successful ecommerce empire, you need to put quite a bit of thought into what you're going to sell. Here are eight tips to help you nail that decision and find the perfect products.

As you set up your ecommerce business, selecting the right manufacturers and suppliers for your products is a crucial step. Here, we explore the key things to consider when picking a supplier.
Authorised by the FCA
The FCA supervises UK financial services firms to protect consumers. We are directly authorised and regulated by the FCA and our Firm Reference Number is 656459. These details can be confirmed on the Financial Services Register at www.fca.org.uk or by calling the FCA on 0845 606 1234.
A-rated financial strength
Our insurance products are underwritten by Standard & Poor's A-rated financial strength or higher. This means the underwriter has been independently assessed by the world's leading credit rating provider and found to have a strong capacity to meet financial commitments (pay claims).
Protected by the FSCS
If you are a business with an annual turnover under £1m, charity with an annual income under £1m, or trust with net assets under £1m, then you will be entitled to compensation from the FSCS in the unlikely event we cannot meet our obligations. Full details and further information on the scheme are available at www.fscs.org.uk.