Superscript

Personalised business insurance
09 December 2022
4 minute read
As a landlord, the idea of having a cast-iron, guaranteed rental income every month, without worrying about missed rent payments sounds like the perfect way to protect your investment.
However, in reality it's possible you will have times when you either do not have any tenants 'in situ' or those that are occupying your property cannot or will not pay their rent.
There are two main ways to help prevent these unwanted periods of downtime in your income stream, and while they may sound similar, they are in fact two very different solutions.
Let's explore the differences between rent guarantee insurance and guaranteed rent schemes, as well as the pros and cons of both.
What is a guaranteed rent scheme?
Also known as rent-to-rent, guaranteed rent schemes are a form of legal, managed sub-letting. Landlords will lease their property to an individual or agency for a set period of time and then that person or company is responsible for finding a tenant, maintaining the property and covering the necessary administration.
By entering into a guaranteed rent agreement, you are essentially handing over control of the property and the entire rental process, in exchange for a guaranteed monthly income that continues regardless of whether or not there is a tenant living at the property.
Pros of guaranteed rent schemes
Longer term stability for the landlord as rent-to-rent agreements often last several years
Rental income is guaranteed each month, regardless of whether a tenant is living in the property
The agency that leases the property from the landlord is obliged to return it in good condition at the end of the rent-to-rent agreement
Saves you time and hassle as you outsource the day-to-day management of the property
Cons of guaranteed rent schemes
Many agencies will only take on a rent-to-rent property in a prime location
You may be locked into a long contract meaning you cannot repossess the property if you want to sell up or move in yourself
You're unlikely to have much, if any, control over which tenants end up living in the property
Your monthly income, while guaranteed, may be lower than what you would be able to charge a tenant directly
You are still ultimately responsible for any breaches in regulations, even if an agency is conducting all the administration and vetting of tenants
One of the most stable forms of guaranteed rent scheme involves leasing your property to the local authority so that it can be used as social housing. This practice will usually involve a long-term contract with the council of up to five years. It's worth noting that many insurers will not offer landlord's insurance to property owners that let their property to the local authority.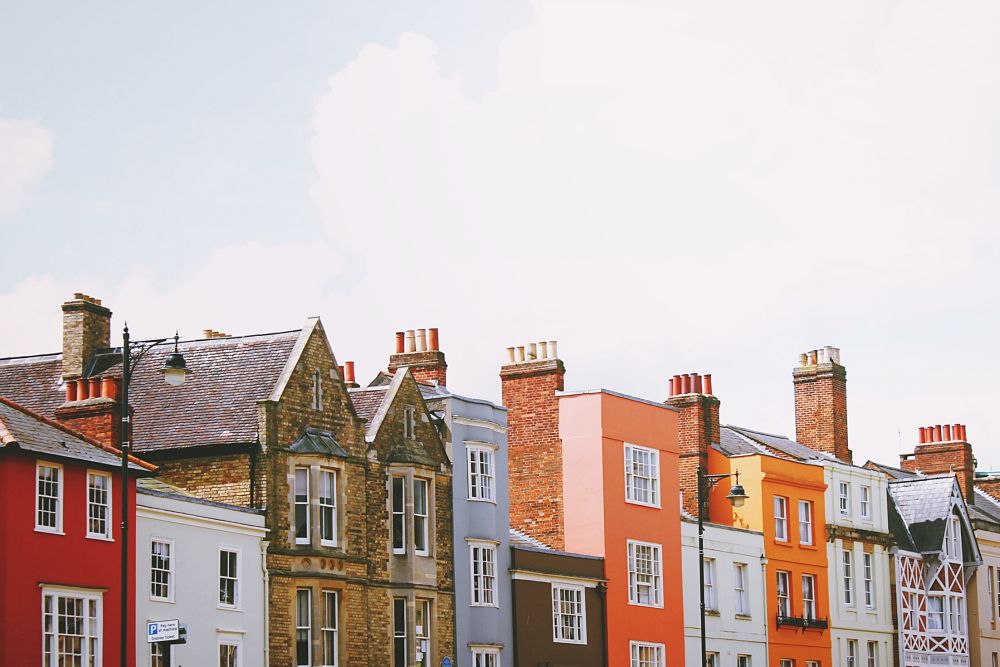 What is rent guarantee insurance?
Unlike rent-to-rent schemes, rent guarantee is a form of insurance that can usually be added to your landlord insurance policy. It provides cover if you do not receive your rental income for a variety of reasons.
According the the most recent UK government private landlord survey, 71% of landlords reported having at least one tenant in arrears. While there are a multitude of reasons why a person might not pay their rent, the result for landlords is a gap in their income. If the property owner is tied into paying a mortgage then breaks in rental income can have a significant impact.
Each different insurer will offer a slightly different version of rent guarantee insurance, but in most cases it will cover unpaid rent for a set period or up to a certain amount. For instance, Superscript's rent guarantee insurance covers rental arrears up to 12 months or £50,000.
Pros of rent guarantee insurance
You will not be left out of pocket if a tenant is unable or unwilling to pay their rent
You can continue to keep up with your mortgage payments during periods when you do not have rental income
If you are in a dispute with your tenants, you will continue to receive the equivalent of your monthly rental income during the process of eviction and repossession of your property
Cons of rent guarantee insurance
Once the limit of the policy has been reached, you will not be able to claim any further arrears, even if the tenant is still occupying but not paying
You will be unable to claim for rental arrears from a dispute that started before the start of the policy, or (in many cases) during the first 90 days of the policy
Rent guarantee insurance will not pay you if you simply cannot find a tenant and your property is left empty.
At Superscript, we offer landlord's legal protection and rent guarantee cover as an add-on to our landlord insurance, combining rent guarantee with wide-ranging legal protection insurance to help cover your legal expenses up to £50,000 in a variety of circumstances.
Available to residential landlords, this cover includes rent guarantee alongside a whole host of other important covers that can protect you, your property and your investment, including:
Repossession cover
Property damage when pursuing a civil dispute
Eviction of tenants/squatters
Rent arrears/rent guarantee
Legal defense cover (if you are prosecuted in relation to your property)
Tax protection cover (if you are audited by HMRC)
Contract disputes cover
It's worth noting that rent guarantee insurance is different to rental income insurance, which is another add-on cover that Superscript offers which covers the rental income you lose in the event that your property is damaged and becomes uninhabitable by your tenant.
You may also like:
This content has been created for general information purposes and should not be taken as formal advice. Read our full disclaimer.
We've made buying insurance simple. Get started.
Related posts
13 June 2023

5 minute read

Everything a landlord needs to know about guarantors – when to use one, who can be one, and how to adjust your tenancy agreements. We even cover the implications for your landlord insurance.

Around 1 in 10 private rented properties in the UK are classed as houses in multiple occupation (HMOs). We explore what licences landlords need to let out their HMO properties.

Government rules around Energy Performance Certificates (EPCs) in rental homes have changed in recent years, with another major change coming into force in 2028. We break down what all this means for landlords.