Superscript

Personalised business insurance
17 October 2023
2 minute read
We're delighted to have been chosen by TSB, the high-street bank, to provide its small business banking customers with personalised, flexible business insurance.
The exclusive collab
We've joined forces with TSB as the exclusive business insurance provider, providing its business banking customers access to a range of customisable business covers in five minutes or less*, through the bank's integrated online marketplace.
The collaboration will see existing and new TSB customers offered free commercial legal protection insurance with any chosen Superscript cover for a lifetime. This includes easy access to a 24/7 legal and tax advice helpline where customers can manage legal affairs as efficiently as a company with an in-house team.
Supporting businesses
The partnership represents a further step for TSB in the development of its digital proposition for small businesses. Recognising that small businesses are underserved by insurance providers with bundled policies and clunky contracts resulting in sub-optimal cover, TSB is adding Superscript to a lineup of six best-in-class providers across other service categories in its digital marketplace.
Through Superscript, TSB customers will be able to access tailored covers that perfectly suit their needs and make amends at any time at no extra cost.
Other marketplace providers include Enterprise Nation, Be the Business, Funding Circle, Square and Adobe.
Business banking made modern
Henry Newby, Partnerships Director at Superscript, said:
The partnership with TSB is a huge milestone for us as TSB is a major leading high-street bank with a modern ethos and a strong focus on building out their digital proposition. Together with TSB, we are providing more value for their business banking customers through this new business-critical product, which will be accessed through an integrated and hassle-free business insurance journey.

We're already thinking about the future with TSB, this being the first step of a collaborative relationship where we can further develop a tech and data-driven embedded insurance offering that TSB customers won't be able to find elsewhere.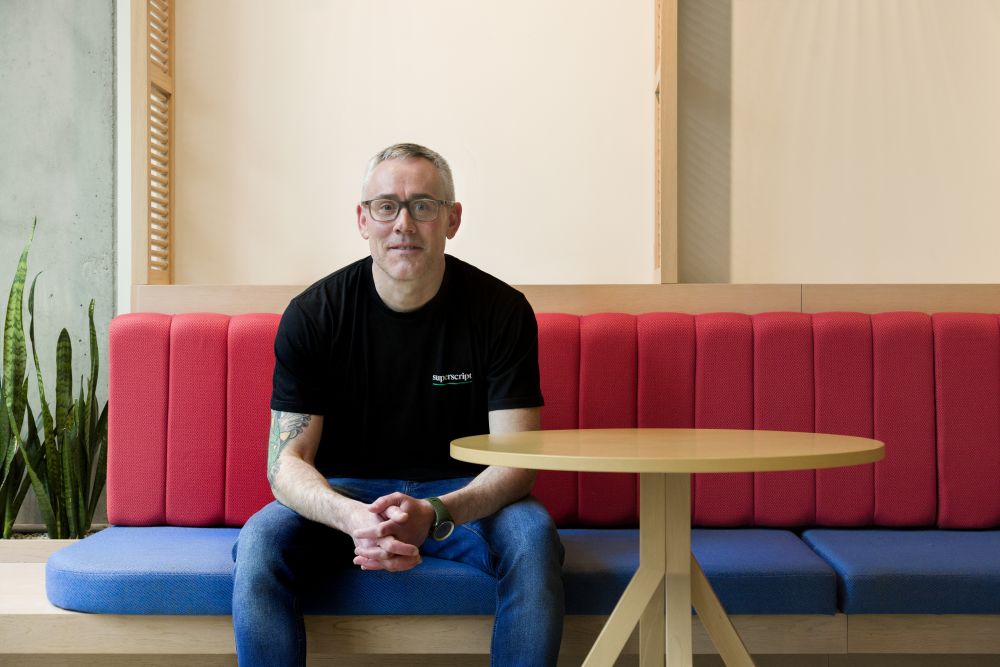 Adeel Hyder, Business Banking Director at TSB said:
We are delighted to have Superscript on board to further enhance our commitment to developing a richer digital business banking experience for our small business customers.

Small businesses make up the vast majority of our business banking customers, and Superscript's small business proposition is perfectly suited to serve them.
*Between January and August 2023, 30-40% of quotes through Superscript's online quote builder took five minutes or less.
We've made buying insurance simple. Get started.
Related posts
05 September 2023

2 minute read

We're incredibly proud to announce that new additions to Superscript's dedicated digital assets broking team makes it largest in the world.

16 August 2023

2 minute read

We're incredibly proud to announce two new major hires as we enter the next phase of accelerated growth.

We're incredibly proud to announce that we're now offering cutting-edge AI businesses a leading insurance-backed performance guarantee product, aiSure, in conjunction with Munich Re.