Hugo Balfour

Advised Client Solutions Manager
26 May 2022
4 minute read
Ranked as the number one country in Europe for ease of doing business in the latest analysis by the World Bank, it's no surprise to hear that Denmark is home to many high-growth FinTech businesses.
It is estimated that investment into the FinTech industry in Denmark topped $1.2bn USD in 2020 making the country the largest and fastest growing home for investment in the Nordic startup ecosystem and suggesting the market for new and innovative businesses in this market is a very healthy one.
The country is home to a number of successful FinTech startups that have garnered investment from far and wide. In this article we've put together our pick of the top unicorns and fast-growth startups to take notice of, including information about funding rounds, company valuation and speed of growth.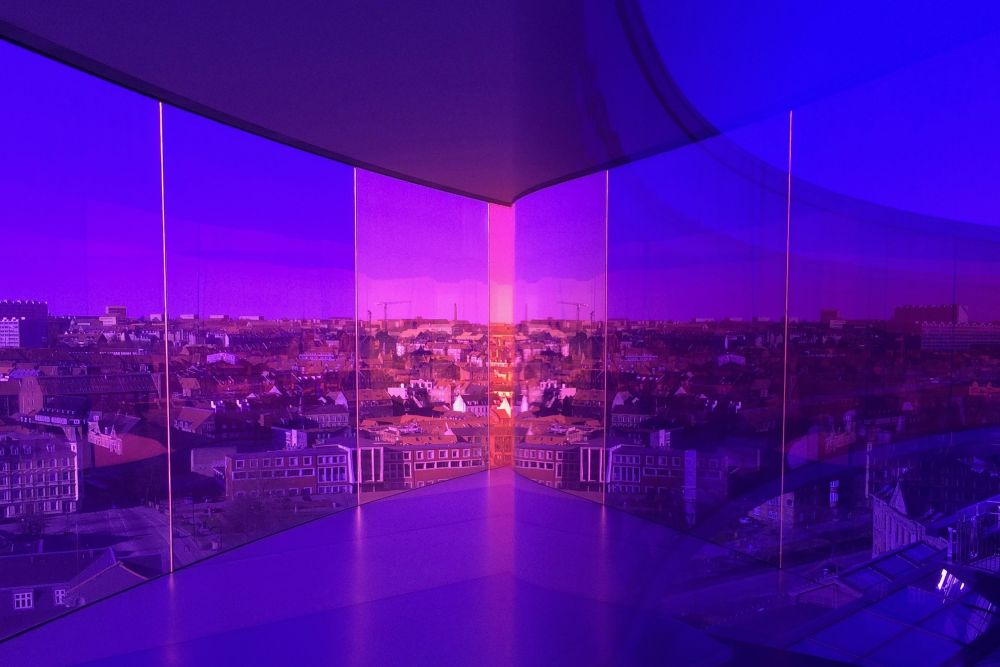 Inpay
Inpay is a huge player in the cross-border payments space. Positioning as an alternative to SWIFT wire transfers, Inpay has been recognised by the FT as the sixth fastest growing FinTech in Europe, and the fastest growing company in Denmark.
Founded in 2008 and headquartered in Copenhagen, the company already processes millions of payments every year, handling payments in over 100 countries worldwide for businesses and financial institutions.
The company employs over 120 people across offices in Copenhagen and London and saw a 1,229% increase in revenue between 2017 and 2020.
Pleo
Pleo is one of Denmark's flagship FinTech unicorns. Founded in 2015, Pleo provides smart company cards and an expense management tool for over 20,000 businesses across multiple European markets.
The company is headquartered in Denmark and has offices in London, Berlin, Stockholm and Madrid with ambitions to grow their global headcount to 900 employees in 2022.
Pleo was valued at $4.7bn following its latest funding round in 2021, which raised $350m and represented the biggest Series C raise ever in Denmark.
Lunar
Lunar is a Danish challenger bank with over 500,000 customers across the Nordics.
Founded in 2015 and headquartered in Aarhus, Denmark, the company has over 450 employees and offers a wide array of services including credit services, loans, checking and deposit accounts as well as a crypto trading platform and B2B payments solution.
Lunar has raised over €345m across multiple funding rounds and both A-list VCs such as Tensent as well as A-list celebrities such as Will Ferrell.
Cardlay
Cardlay is a Danish FinTech that was founded in 2016 and has offices in Copenhagen and Odense.
The company provides corporate cards, spend management and a white label solution for banks and card issuers with the aim of making it easy for businesses to handle cards, payments, and expenses.
Cardlay employs over 50 people across their two offices and has generated €30m in investor funding to date.
ViaBill
Founded in 2014, ViaBill provides an interest free buy-now-pay-later solution for merchants and shoppers alike.
The company is headquartered in Denmark and is the leading buy-now-pay-later provider in the country, as well as having offices in New York and Madrid to support the US and Spanish markets.
ViaBill has raised $177.3m to date backed by the likes of Fasanara and BlackFin, with the latest round securing funding of $120m in February 2022.
Coinify
Coinify is the number 1 virtual currency payment service provider in Europe, aiming to bridge the virtual currency and the traditional financial industries.
Founded in 2014, Coinify is available in Europe, Asia, North and South America and services payments in over 15 major cryptocurrencies and transaction settlement in 20 currencies.
The company was acquired in 2021 by US based cryptocurrency broker Voyager Digital in a deal said to be worth $84m.
Sepior
Sepior was founded in 2014 and is headquartered in Copenhagen, with remote offices in California.
The company specialises in digital asset security, helping businesses transact online with cryptocurrency wallets, private blockchains, and SaaS applications. Their pioneering services include solutions for digital asset wallet security, custody cold storage security and blockchain key management.
To date Sepior has raised $17m with that last funding round, a Series A, taking place in late 2018.
Saxo Bank
Saxo Bank is a Danish Bank, based in Copenhagen, that specialises in trading and investment across markets.
With over 850,000 clients worldwide the FinTech unicorn handles 270,000 daily trades and represents £70 billion in client assets.
Since formation in 1992 Saxo Bank has raised over $345m over four rounds, as well as acquiring Dutch online bank BinckBank in 2019.
Likvido
Founded in 2018, Likvideo is an all-in-one financial solution for SMEs.
The Copenhagen based business provide a payroll management solution, helping businesses with a range of services such as accounts payable / receivable and bookkeeping.
Likvido boasts investors such as BlackFin Tech, and have raised over €3m to date.
Pento
Loved by HR and Finance teams, Pento provides cloud based payroll automation solutions for businesses including Cuvva, Starling Bank and Pleo.
The company was founded in 2018 and has offices in Copenhagen and London, employing 70 staff.
Pento have raised $54m to date in funding, with the most recent Series B round raising $35m in 2021.
How SuperscriptQ works with startups
Starting a business is exciting, but it can be risky too, especially in the early stages. We understand the needs of high growth business and are experts in emerging technologies, keeping us ahead of risk in FinTech, medtech, crypto and DLT.
Wherever you are with your business, and wherever you're going, we cover it all. We offer innovative covers that give you the right protection for your business.
We have offices in London and Rotterdam. From here, and there, we maintain accounts around the globe. If you're in the market for it, book a call with our team to talk about your business insurance needs.
You may also like:
This content has been created for general information purposes and should not be taken as formal advice. Read our full disclaimer.
We've made buying insurance simple. Get started.
Related posts
07 December 2023

5 minute read

Ever wondered what intellectual property is? Want to know how intellectual property insurance can help protect your business? Then read this handy guide.

29 November 2023

4 minute read

In this article, we look at things to consider when exploring the possibility of a move to coworking.

21 November 2023

13 minute read

Everything you need to know about funding for startups. Find out how to make (and not break) your business, with our ultimate guide.