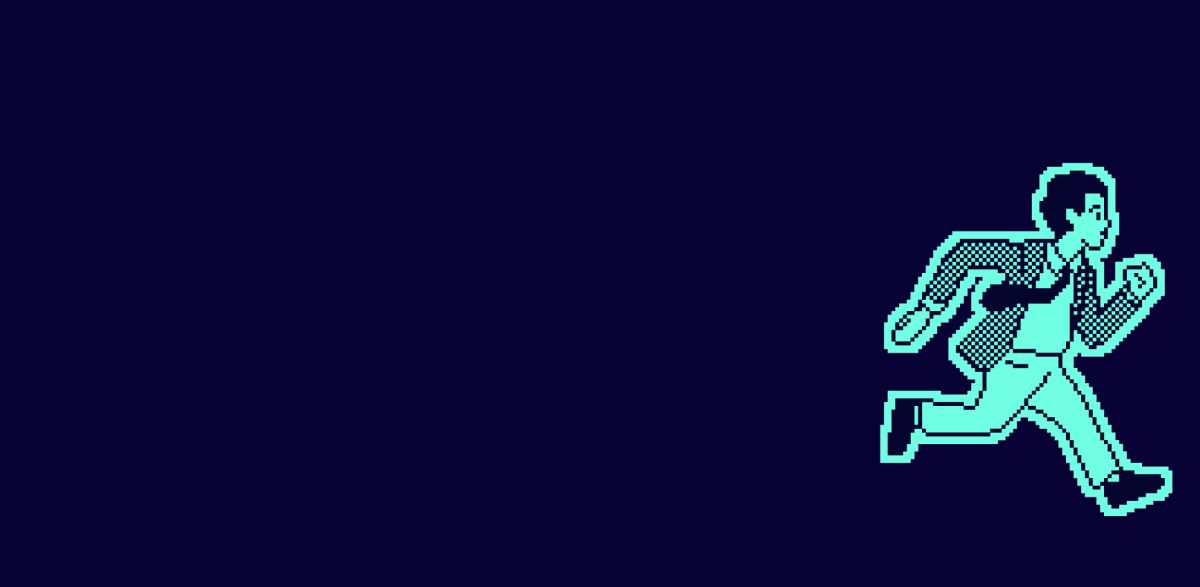 Calling all stops to SME City
Put your gaming skills to the test and see how many office obstacles you can avoid.
Can you survive a small business owner's biggest challenge, admin?
Find out in this addictive retro-inspired game. You'll need to dodge, duck and dive to avoid everything from piled-up paper work to emerging risks. The more levels you complete, the faster and harder the game gets.
And if your score puts you in a top three spot on our leaderboard at the end of the quarter, you'll win a life:style voucher to spend with over 125 brands!
1st place: £200
2nd place: £100
3rd place: £50
How much time do business owners spend on admin?
Hiring talent, taking financial risks and making decisions nobody else wants to make – running your own business is never easy. And managing essential business admin on top of your everyday job can be challenging.
We polled 500 SME owners to reveal the most time-consuming challenges they face when it comes to crossing off their business admin to-do list. And the results are quite surprising...
A third (33%) of business owners say they don't have enough time to do necessary admin during working hours – with this adding to the pressures of their everyday job.
The average business owner claims they would need an extra four hours to complete their work admin.
In fact, a third (33%) wish the process of dealing with taxes was much simpler to do. While a fifth (21%) say they would like a straightforward process for hiring staff, and almost one in six (14%) would like help managing and buying business insurance.
But interestingly, more than one in six (16%) respondents say they really enjoy doing their work admin!
How do different generations view business admin?
Younger generations find taxes the most time-consuming task on their to-do list.
Older generations reported chasing payments and managing cash flow as the lengthiest parts of the job.
More than two-fifths (43%) of Baby Boomers (aged between 55 to 64) feel they don't have enough hours in the working day to do their admin.
42% of Millennials (aged between 25 to 44) and 50% of the Silent Generation (aged over 65) take up to eight hours a week to complete their work admin.
Gen Z entrepreneurs (aged between 18 to 24) would like doing taxes, having a social media presence and raising their business profile to be more simple.
Across the board, all generations say long hours are the most challenging part of running a business.
Do admin priorities differ between male and female business owners?
38% of female business owners say they don't have enough hours in the day to complete their work admin – compared to 29% of male business owners.
Both male and female business owners wish there was a more straightforward process of doing taxes.
26% of female respondents would like raising their business profile and growing their social media presence to be simpler.
Just over a fifth of male employers wish chasing payments and managing supply chain issues could be streamlined.
Technology can help reduce business admin time
Despite the challenges of doing necessary business admin, almost nine out of ten business owners say using technology and AI has helped make the business admin a lot easier.
Overall, the majority say becoming a business owner is the best decision they've ever made.
Terms and conditions
Eligibility: Prize entries are open to residents of England, Scotland, Wales and Northern Ireland aged over 18.
How to enter: Entrants will fill out their details at the end of the game.
Prizes: The top three players with the highest scores will receive cash prizes in the form of gift vouchers of their choice:
1st Place: £200
2nd: place £100
3rd place: £50
The prizes must be taken as stated, are non-transferable and cannot be exchanged for cash value.
Winner selection and notification: The top three scorers will be notified via email on a quarterly basis (12 weeks), when the leaderboard will reset.
In the event the claim for a prize is not received by the winning player within five working days of such notification or the prize is otherwise declined, the player reserves the right to withdraw prize entitlement and award the prize to a reserve selected at the same time as the original.
The latest from our blog
In our increasingly digital world, and with cyber crime on the rise, is there an optimum time of year to buy cyber insurance?

Having your business equipment stolen is traumatic, expensive and disruptive. Here's our checklist of the steps you should take to get back on your feet.

Venture capital investment value has dropped significantly this year, so our Director of Advisory David Dickson asks is this part of the natural startup cycle?
Authorised by the FCA
The FCA supervises UK financial services firms to protect consumers. We are directly authorised and regulated by the FCA and our Firm Reference Number is 656459. These details can be confirmed on the Financial Services Register at www.fca.org.uk or by calling the FCA on 0845 606 1234.
A-rated financial strength
Our insurance products are underwritten by Standard & Poor's A-rated financial strength or higher. This means the underwriter has been independently assessed by the world's leading credit rating provider and found to have a strong capacity to meet financial commitments (pay claims).
Protected by the FSCS
If you are a business with an annual turnover under £1m, charity with an annual income under £1m, or trust with net assets under £1m, then you will be entitled to compensation from the FSCS in the unlikely event we cannot meet our obligations. Full details and further information on the scheme are available at www.fscs.org.uk.