One of the most important decisions you're likely to make when starting a business is whether to partner up with a co-founder, or whether to go it alone. For many businesses it's a no-brainer, as the venture has naturally formed out of an existing working partnership or friendship. But for others, if the initial business idea is yours and yours alone, it is something you have to think about carefully.
Some of the world's most successful companies were started by co-founders - Apple, Microsoft, Google and Yahoo! to name just a few. And there are a number of good reasons why this can be the preferable route. Here's a few of the ways you could benefit.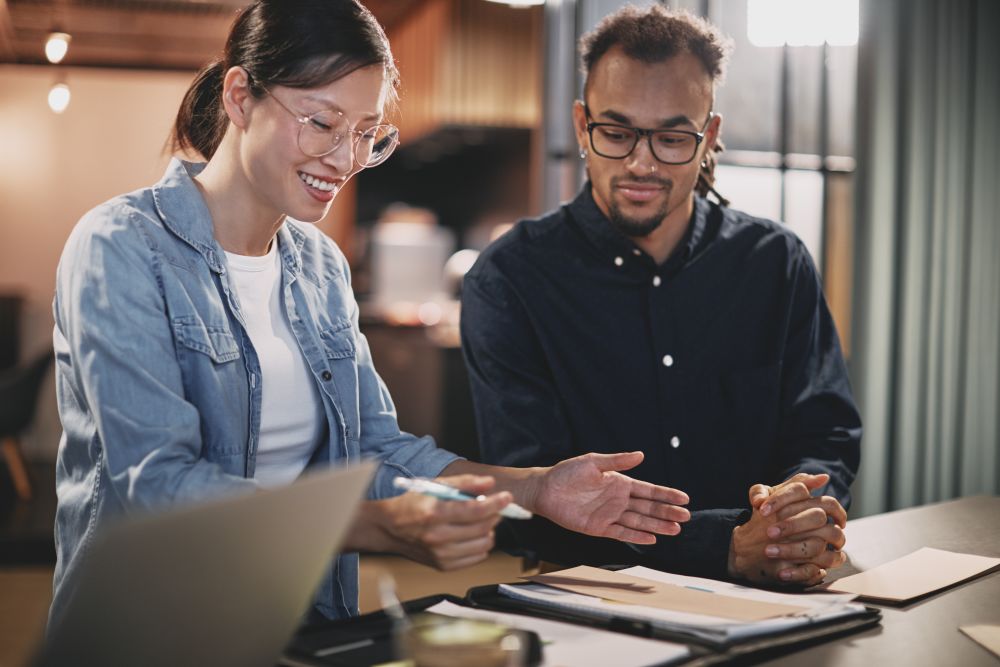 Share the work
When starting out, you have to do everything, without the funds to take on external support. That means an endless list of things to do, people to meet and events to attend. Having a co-founder means another pair of hands to share the 'to do' list, so you can get things done twice as fast as you would on your own -and be in two places at the same time!
Split the costs
In the early days before you've secured investment, you're likely to be short of cash. And while money shouldn't be your sole motivator, a co-founder is likely to bring some extra savings to throw into the pot as you're getting off the ground.
Complementary skills
As an entrepreneur you have to be a jack of all trades, getting involved in everything from product development, to finance, marketing to customer service. We all have our strengths, weaknesses and specialist expertise, so finding a co-founder is your opportunity to bring in somebody who's good at the things you're not. Which means you do less of what you don't like, while your business gets more specialist expertise.
A brainstorm buddy
Thinking creatively and problem-solving is possible on your own, but it's an awful lot easier when you've got somebody to bounce ideas off and provide an alternative perspective. While you can always use friends, family or mentors for support and advice, nobody will understand the business like a co-founder. Plus they'll be there all the time – just like you!
You can take a holiday
Without a co-founder, leaving your business, even for a few days, will be virtually impossible, with emails and telephone calls constantly fighting for your attention while you're trying to relax. Even with a co-founder it can still be hard, but at least you'll be able to let go of the reigns every now and again, knowing your baby is still in safe hands.
Starting a business is a crazy, stressful, emotional and amazing journey. One day you could be near to breaking point, while the next you'll be jumping for joy. A co-founder will be a constant source of support and companionship throughout this experience, making the highs higher and the lows a little bit less low. Plus, you'll always have somebody to push and motivate you when the going gets tough.
Some investors will see handing over their funds to two people less of a risk than investing in one, for many of the reasons listed above. They know that it spreads the workload, provides a more diverse range of skills and, if anything happens to one of you, they have a back-up. It can also be easier to sell your story with two people – a shared vision providing added reassurance that you know what you're doing and where you're headed.
Of course, every situation is different, and for every set of successful co-founders, there's a solo founder who's built their business successfully alone. And on the downside, going into business with somebody can lead to problems of its own, if business disagreements and disputes turn nasty down the line.
Ultimately, the important thing is to find the right co-founder for you, with the right complementary skills, personality and vision for the future of the business – not to mention the tenacity and loyalty to stick with it. That could be a friend, family member, ex-colleague or virtual stranger. So be patient and choose carefully – you'll know when the right person comes along.
Should I stay or should I go? The tricky step from Founder to CEO
We've made buying insurance simple. Get started.
Related posts
01 August 2022

3 minute read

From SEO, social and influencer marketing, small businesses need digital/online marketing. Get started.

21 July 2022

5 minute read

What exactly is a stakeholder in the world of business and what does stakeholder management involve? We breakdown who these key players are and the process of how they are managed.

07 July 2022

8 minute read

Starting a business can be daunting – we've kept things simple in this guide to the key things to tick off your list when starting a business.