6 podcasts for your wellbeing
Switching on to switch off
In a pretty apt turn of the wheel, April 2020 is Stress Awareness Month. Living and working through an unprecedented chain of events right now, with the UK's COVID-19 lockdown showing only hypothetical signs of lifting, many of us are feeling a new type of stress.
And it's not so much the stress of catching or avoiding this new disease. The Lancet's psychiatry journal, following research done by Ipsos MORI, has warned about the effect that social distancing (and in some cases full isolation) is having on our wellbeing, with "increased anxiety, depression, stress, and other negative feelings; and concern about the practical implications of the pandemic response, including financial difficulties".
A fear of actually becoming ill with coronavirus placed lower than these other mental health issues.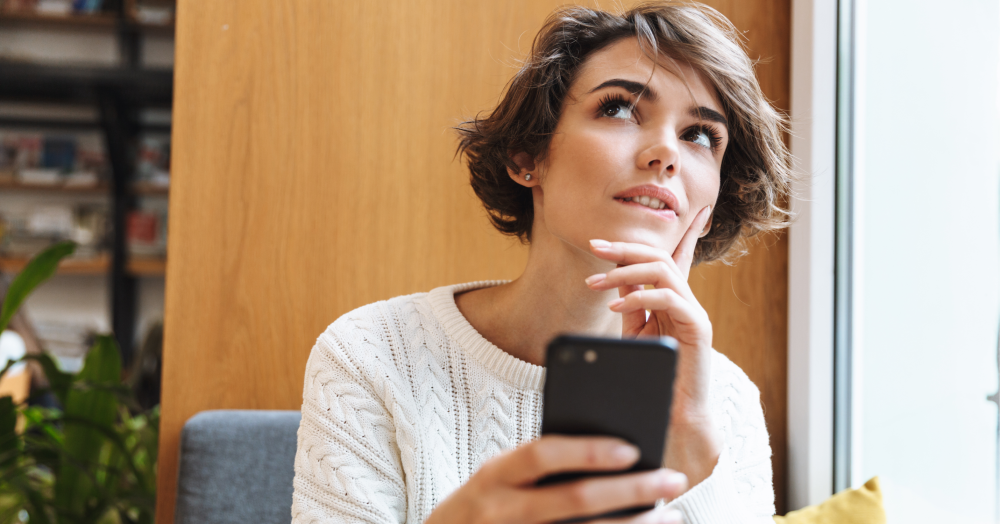 Workplace stress still exists, even at our kitchen tables
Last summer, The Telegraph singled out work-related stress as responsible for more than half of workplace absences.
Other mental health issues came into the figures, but stress is something almost everyone experiences, on different levels, whether it's a difficult commute, juggling family and work responsibilities, enduring a tough year with tougher targets or simply working in an on-demand, always-on world, without a parachute.
Lockdown might mean that we're tackling it all from a distance. We're in touching distance of our families, we're in our slippers and we're tapping away at our task lists from our kitchen tables. But that doesn't mean stress isn't there. It's there, just not thanks to two cancelled trains and a rescheduled budget meeting.
Podcasts for stress
It would be easy to start with the apps we use, but in the spirit of switching on to switch off, we're putting the spotlight on podcasts.
Podcast content has been hitting off the chart for several years now, with technology only recently catching up to make the most of our listening experience and search habits. They're a huge leisure outlet for millions of people worldwide, and from tuning in whilst doing the housework to shutting it all off and sitting down with one of the below for some stress-busting you-time, they work with most schedules.
Here are our favourite podcasts for stress, from identifying it to beating it and everything in-between:
Untangle
This show is produced by the people from Meditation Studio, so you'd expect it to be tip-top (on that point, many popular meditation apps also run their own branded podcasts. Check with your favourites to see what's available).
Untangle dips into a pool of experts, from psychologists and storytellers to neuroscientists and MDs, covering everything from stress, nutrition and sleep expertise to Buddhism and real-life startup hindsight.
Most recent topic: Dr Jeffrey Rubin - The Art of Flourishing; Mindfulness, Self Care and Love in a Chaotic World
The Daily Meditation Podcast
If you're keen to de-stress but only have minutes to spare, The Daily Meditation Podcast has your name on it. Featuring short but effective guided meditations, it slows your pace for just a few moments, helping you find clarity before hitting your inbox.
Most recent topic: Remembering what makes you happy
Hashtag Authentic
Created for creative types, but a fantastic listen for everyone wanting to make sense of their online life and to-do lists, the Hashtag Authentic podcast is hosted by photographer, writer and business coach Sarah Tasker. The advice is thoughtful and the tone soothing, peppered with regular insights about what it is to be stressed, whilst working online.
Most recent topic: An indistractable Q&A, with Nir Eyal
The Mindful Kind
Another podcast putting mindfulness front-and-centre, but this one from Rachael Kable is jam-packed full with actionable, simple things you can do (right now) to ease up on stress. From strategies and tool lists to real-life stories and guided exercises, it's rich content.
Most recent topic: 3 strategies to help you become more mentally strong
Happier with Gretchen Rubin
Gretchen is the queen of happiness. And in this case, we're talking years of research, the #1 bestselling books The Happiness Project and Better than Before and epic access to the world's thought leaders. Co-hosted with her sister, Elizabeth Craft, this podcast feeds listeners around the globe with ways to combat stress, whether it's a quick household hack or a big-bang 'what do I want?' moment.
Most recent topic: Very special advice for graduates
The One You Feed
'Practical wisdom for a better life' is this podcast's billing, and we agree. The theory is everyone has the potential to feed the part of ourselves that does us good, and to starve the part that threatens harm. The One You Feed provides habits and meditation to help you feed your nourishing side, with tools to combat stress and anxiety.
Most recent topic: Tips for living in close quarters
We've made buying insurance simple. Get started.
Related posts
11 October 2021

11 minute read

A review of the most popular web builders, including their pricing, support and unique features.

06 October 2021

7 minute read

From rent to insurance and stock inventories to marketing, here are the main areas to consider when working out the cost of opening a new shop.

04 October 2021

6 minute read

Thinking of hiring a professional to do your small business' accounts? Learn about the main considerations to think about before working with an accountant