Mai Fenton

Chief Marketing Officer
29 September 2020
1 minute read
It's been a super exciting week for Superscript as we've launched our first ever national advertising campaign. You can spot us on bus stops and billboards across Greater London, online as well as on Heart and LBC radio stations.
Superscript was born in July following our rebrand from Digital Risks, to reflect our broader offering and raise peoples' expectations of business insurance. Our advertising campaign had to connect with our big ambition, be bold and memorable, just like our new name. Here's how it came together.
With a relatively small marketing budget under our belt, we needed the creative concept to work hard to stand out. We decided to break away from functional, rational messaging, and instead focus on creating a strong emotional connection with our audience.
At the heart of the campaign are small moments that make a big difference in the life of entrepreneurs and business owners. From launching your first company, signing a contract or getting your first customer review - we are celebrating these 'moments of harmony' as well as our customers who embrace the risk of going on their own and make it happen every single day.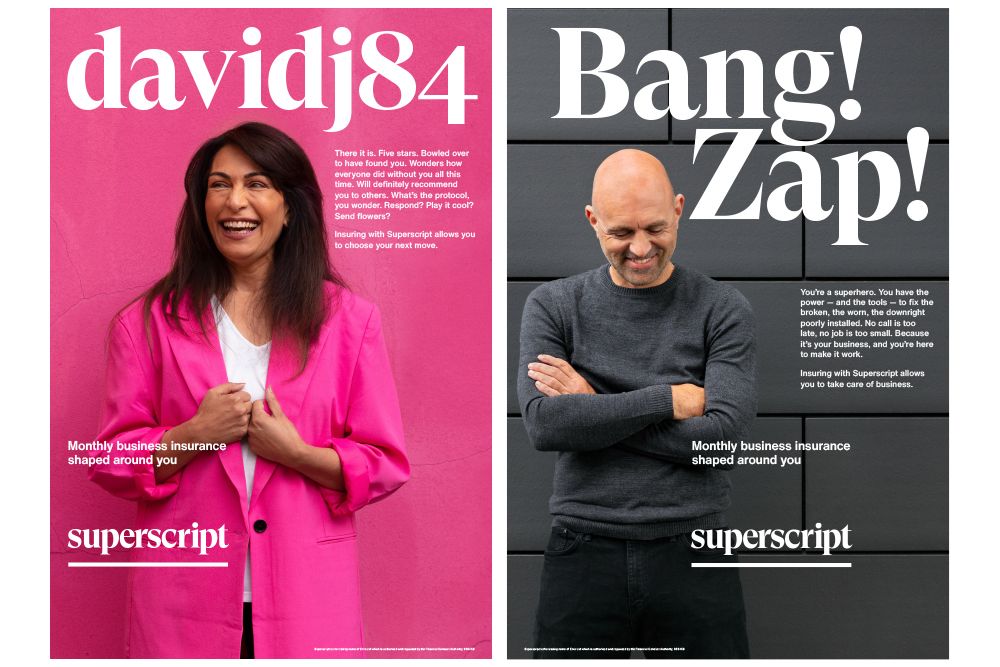 Our bold creative concept perfectly encapsulates the idea of harmony as well brings to life how Superscript is effortlessly shaped around our customers needs.
Alongside billboards and roadside posters, the campaign runs on LBC and Heart radio stations, as well as display, podcast and social advertising.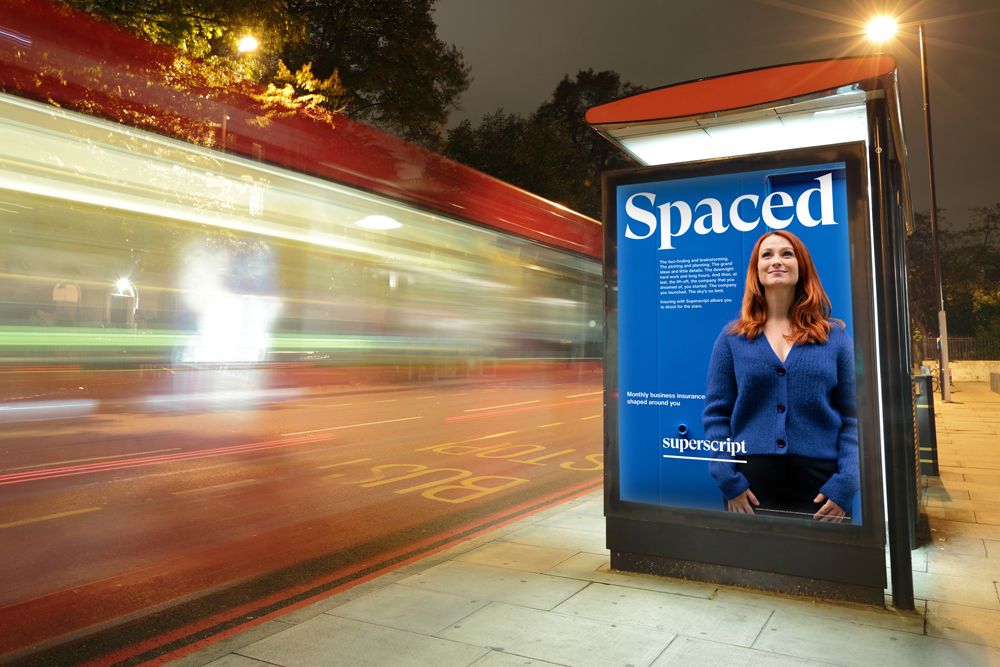 Audio and digital channels are core to our media strategy, given the current uncertainty on movement restrictions. Our audio ads were developed in line with the overall art direction - leading with the emotional, tonally different, delivered with personality and in line with our brand principles of unafraid, unassuming, unexpected and unstoppable.
We were pleased to have had some really positive feedback both from existing and prospective customers who had seen or heard our ads, in the first week!
We've made buying insurance simple. Get started.
Related posts
27 October 2021

1 minute read

Specialist research firm FinTech Global has announced its InsurTech 100 list for 2021.

29 September 2021

2 minute read

We've partnered up with the B2B marketplace to provide tailored insurance for micro and small businesses as well as sole traders.

28 September 2021

2 minute read

Insurtech Insights – the world's largest insurtech community – has announced its top 50 rising stars of insurtech.