Fun fact: World Book Day was created by UNESCO in 1995, to celebrate books and authors and encourage young people to discover the pleasure of reading.
But reading isn't just for children. It reaps tons of benefits. To name but a few, it's an excellent way to learn new things, see from different perspectives, escape and even to recharge after a busy day at work.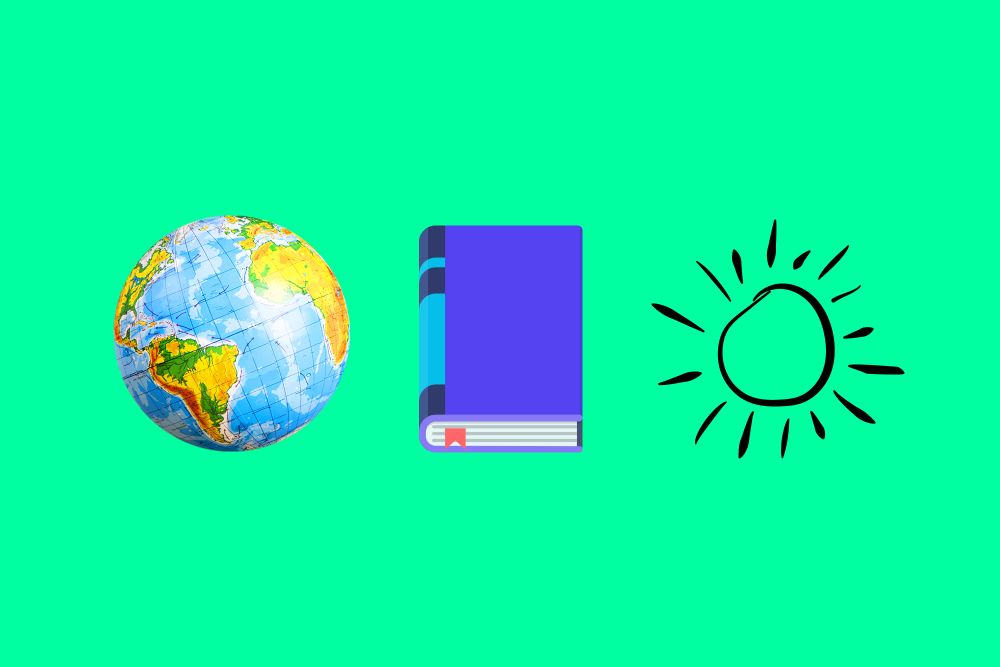 However, selecting reading material presents a bit of a challenge, with quite literally millions of titles to choose from. In years gone by (pre-2020), perusing the shelves at Waterstones, with its charming handwritten staff picks affixed to shelves, was a fine way to while away a Saturday afternoon (and hopefully it will be again soon).
So, inspired by Waterstones and in honour of World Book Day, we thought we'd curate a selection of books for you from our Leadership Team's favourites. It's a short, digestible list, but one that we hope will get you excited for your next bookish adventure!
Superscript's favourite reads
Read on to find out about each of these titles and why our Leadership Team members picked them.
Happy reading! 📚
Man's Search for Meaning by Victor Frankl
Published in 1946, Man's Search for Meaning chronicles Austrian doctor Viktor Frankl's experiences as a prisoner in Nazi concentration camps during World War II. In this book, he describes his survival technique; a psychotherapeutic method which involved identifying a purpose in life to feel positive about, and then immersively imagining that outcome.
I've read a lot of books over the years but there are very few books that I've read more than once, and this is one of them. Whilst I can't promise that I always abide by this myself, the idea that we can choose our attitude in any given set of circumstances is - for me, at least - pretty powerful stuff. It feels all the more powerful given what's been going on in the world over the course of the last 12 months!
— Henry Newby, Partnerships Director
Sapiens: A Brief History of Humankind by Yuval Noah Harari
In Sapiens: A Brief History of Humankind, Yuval Noah Harari explores who we are, how we got here and where he thinks we're going. Starting at The Stone Age, going all the way to the Silicon Age, it's a gripping interpretation of humankind's history.
I don't read enough books! But I think "Sapiens" has been my favourite read so far. It certainly gave me a refreshed perspective on why we act certain ways. I actually find myself reflecting on some of these fundamental human traits quite often.
— Cameron Shearer, Chief Executive Officer
Scar Tissue by Anthony Kiedis
Scar Tissue is the autobiography of Red Hot Chili Peppers vocalist Anthony Kiedis. The book follows Kiedis's unconventional life experiences, from his birth in 1962 to early 2004. Underpinned by an almost lifelong struggle with addiction and his hitting rock bottom following the tragic death of former bandmate Hillel Slovak, due to a drug overdose, Kiedis's autobiography is a tumultuous ride.
It is a little old, but I found Anthony Kiedis's autobiography an interesting story of a great character. I can't say I'm a big fan of the music as such, but his life story is fascinating. I quite like reading about people who have led unconventional lives!
— Anil Sharma, Chief Financial Officer
The Ostrich Paradox by Howard Kunreuther and Robert Meyer
In The Ostrich Paradox, Wharton School professors Robert Meyer and Howard Kunreuther lean onto cognitive psychology and years of research to warn about the cognitive traps that people fall into when assessing risk, that prevent them from making the right decisions.
As someone who loves reading about behavioural economics, and interested in understanding humans' attitude to risk, this book was an insightful read that made me think differently about how I myself assess risk and about the preventive measures I choose to take (or not take) as an individual.
— Mai Fenton, Chief Marketing Officer
The Book of Dust by Philip Pullman
The Book of Dust is a trilogy of fantasy novels by Philip Pullman, expanding on the much loved His Dark Materials trilogy. The books further chronicle the adventures of protagonist Lyra Belacqua and her battle against the theocratic organisation known as the Magisterium, and shed more light on the mysterious substance called Dust.
I'm enjoying dipping back into Lyra's Oxford. It's a rich fantasy world that gives me a wonderful evening respite from seemingly ubiquitous screens. And Austen and I love discussing what animals our respective daemons would be!
— Stewart Duncan, Chief Data Officer
Me and White Supremacy by Layla Saad
Published in early 2020, Me and White Supremacy is a book by British author Layla Saad. Structured as a 28-day guide, it aims to help readers identify the impact of white privilege and white supremacy in their everyday lives.
I read "Me and White Supremacy" last year, which I thought was eye opening. I've travelled so much and already knew how privileged I am. I was always convinced that I'm very open minded, not racist at all and that I did my part. I realised after reading this book how much more white privilege I have than I had realised and that there is still a lot more I can actively do to help combat racism.
— Annabel Mekelenkamp, Operations Director
Beneath a Scarlet Sky by Mark Sullivan
Based on a true story, Beneath a Scarlet Sky is an epic tale of a young Italian man, Pino Lella, and his incredible courage and resilience during World War II. When his home in Milan is decimated by Allied bombs, Pino joins an underground railroad helping Jews escape over the Alps. A love story ensues...
The best book I've read this year is "Beneath a Scarlet Sky" by Mark Sullivan, which is based on an epic true story of a young Italian man during World War II. Pino Lella never gave in to hardship and (slight spoiler alert), and went on to lead a truly extraordinary life. Unwavering perseverance and an unstoppable positive attitude are at the core of his survival. It's a really inspiring story which provided me with a lot of solace and perspective of the last 12 months.
— David Dickson, Head of Enterprise
We've made buying insurance simple. Get started.
Related posts
17 January 2022

3 minute read

With concerns around individuals' mental health coming into ever sharper focus in recent years, here is our collection of useful articles around mental wellbeing and self care at work, this Blue Monday.

29 October 2021

7 minute read

For a healthier planet, we need to understand and reduce our carbon footprints. Read our practical tips to help drive down your carbon emissions.

08 October 2021

5 minute read

A round up of apps, advice and resources that are designed to help improve your wellbeing including stress levels, anxiety and sleep.