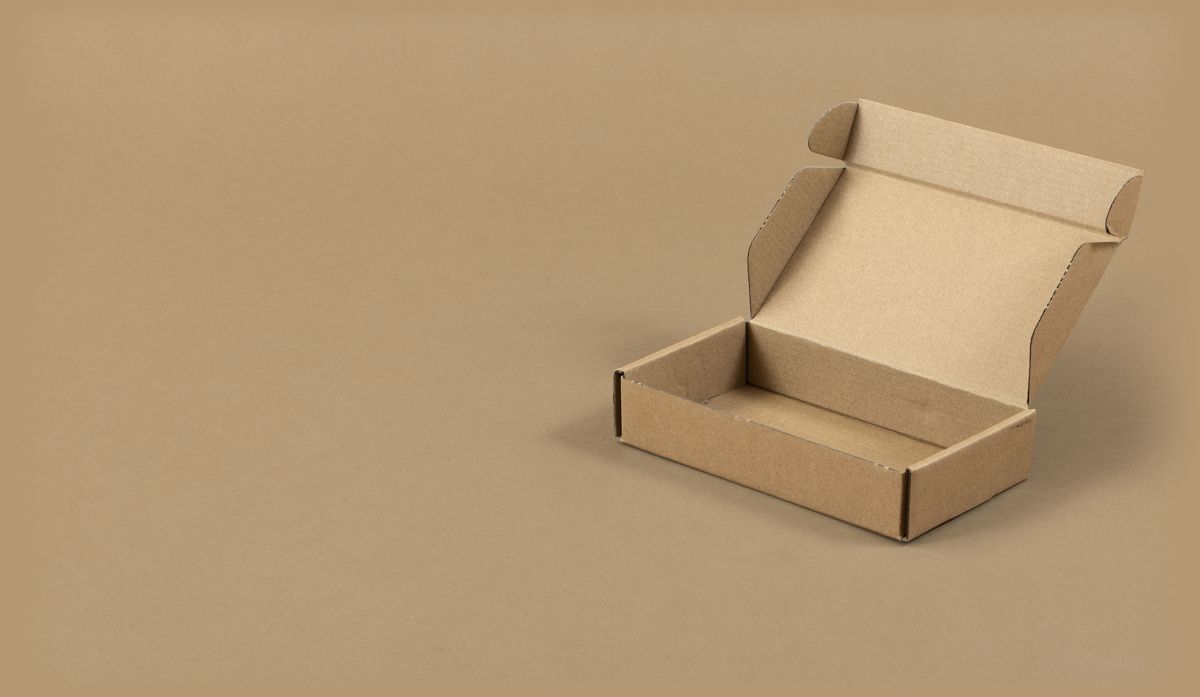 Insurance for Amazon Marketplace sellers
For the more than 85,000 SMEs in the UK selling on Amazon Marketplace, we've built specialist online retailer insurance that includes public and product liability, stock and delivery cover, and cover options for dropshippers.
Do Amazon Marketplace sellers need insurance?
Amazon is one of the most popular marketplaces for online sellers in the world, with more than 950 million products sold each year in the UK alone.
For many sellers on Amazon in the UK, there are no contractual requirements to hold business insurance, but while not compulsory, insurance can still be a hugely important tool in protecting your business from risk.
However, for sellers using the Fulfilment by Amazon (FBA) service to store and dispatch their products, there are some important insurance requirements that you should be aware of.
If you use FBA in the UK, then you must meet Amazon's minimum insurance requirements. They state that if your gross sales exceed £4,000 a month for three consecutive months, you must:
Have public and product liability insurance with a limit of at least £400,000 per occurrence/aggregate
Name Amazon as an 'additional insured' on your policy
All that might sound a little complex, but the good news is that our innovative online retailer insurance product can meet all of Amazon UK's insurance requirements, meaning you can be fully on top of all the terms and conditions of your agreement
Be quote confident
We're big on fairness. So if you find a lower price for a comparable quote, we won't just match it – we'll go one better and beat it.
So even better than apples to apples, apples to better apples. We're talking Galas to Braeburns.
As you'd expect, T&Cs apply.
What covers are included in Superscript's online retailer insurance?
Public and product liability insurance
Hugely important for individuals or companies that sell products online, the dual protection of public and product liability insurance can shield you from third-party claims (for instance by a customer, a supplier or a member of the public) of accidental injury or property damage as a result of your business activities or the products you sell.
You can choose from a limit of either £2 million or £5 million for your combined public and product liability cover.
Unlike with some insurers, you won't need to provide us an itemised product list, as long as you don't sell anything from our excluded items list
Cyber insurance
Cyber and data security should be the primary concern of online and e-commerce businesses. By storing and handling sensitive customer data, e-commerce businesses are one of the main targets for malicious cyber attacks.
Our cyber insurance is a truly innovative product designed with digital businesses in mind. Your cyber cover also includes media liability (which protects content that you publish online) and an award-winning breach response package (with legal, PR and IT forensic support) for no additional fee.
Employers' liability insurance
Employers' liability (EL) cover is a legal requirement for most UK businesses that employ people, even if you only employ temporary, contractors or part-time staff.
Our employers' liability insurance means you'll benefit from £10 million of cover for up to 25 employees.
It covers your liability in the event that an employee makes a claim against the business and includes protection for teams who work from home or travel for business anywhere in the world.
This coverage for employees covers injuries that happen anywhere in the world other than 'offshore' – while working, or travelling to or from, an offshore platform.
Electronic and portable equipment cover
If your online selling business relies on equipment to get the job done (including laptops, phones and tablets or a camera for photographing your products), then electronic and portable equipment cover is an important consideration. It can protect you if these items get damaged, lost or stolen. You can enjoy up to £10,000 of cover with a limit of £2,500 for a single item.
Goods-in-transit cover
While your transactions may take place online via the Amazon Marketplace platform, you may choose to take responsibility for actually delivering your products to customers yourself. If you include stock cover in your policy, then your insurance will include cover of up to £5,000 for your products whilst in transit in your own vehicles.
We also offer an additional cover for your products whilst out for delivery with a UK postal or courier service.
Personal accident cover
This optional cover will pay a compensatory benefit if someone working for the business suffers an accident resulting in the loss of their sight, hearing, speech or a limb, death or leaving them disabled and permanently unable to work. You can choose between a £5,000 or £10,000 benefit.
Once you've completed a quote, you'll be able to view a summary of cover. Please always refer to your policy documents for full details around exclusions, terms and limits of your customised cover. Read our guide to understanding your policy documents.
Selling to customers in the USA?
If you sell products on Amazon Marketplace in the North America, then there are some insurance requirements you need to have in place.
If your turnover is greater than the threshold of $10,000 in any month (three consecutive months in Mexico or Canada), then you must:
Have public and product liability insurance with a limit of at least $1 million (£10 million Mexican Pesos)
Add Amazon to your policy as an 'additional insured'
Our online retail insurance allows you to meet Amazon's insurance requirements for selling in the US and you can get cover if up to 25% of your total turnover comes from North America.
Insurance for dropshipping on Amazon
Dropshipping is one of several methods of selling via Amazon. If you are a dropshipper, our online seller insurance can cover you, even if you don't hold your own inventory or fulfil your own orders.
However, in order to be covered you'll need to either:
Physically inspect a sample of at least 5% of the stock of all the items listed for sale on at regular intervals and keep records of this
And/or
Maintain rights of recourse against a UK or EU-based manufacturer or wholesaler for all products you sell in relation to faults and safety issues
What products can't be insured?
We can't offer you cover if you sell any of the following items:
Live animals
Any products that need to be medically prescribed
Products that don't meet health or safety requirements in the United Kingdom
Any product that's sale is subject to legal age restrictions in the United Kingdom
Products you know to be faulty or unsafe
Second-hand electrical goods
Vehicles, aircraft or watercraft (or components of them)
Amazon UK also publishes details of products that are either prohibited or restricted on their platform.
Not an Amazon seller?
Are you an online retailer that doesn't sell on Amazon? Perhaps you sell via your own website on a different marketplace?
Fear not. However you choose to sell online, you can be covered by our online retailer insurance product which can offer protection for your stock, goods-in-transit, business equipment and your liability to customers and members of the public.
Download your free guide to selling online
It's quick, instant and unlocks 11 chapters of valuable advice for online retailers and ecommerce businesses.
How do insurance claims work?
The below is a good guide to the process and timescales you can expect when you need to make a claim under your policy.
If you're ever unsure whether you can or should claim, it's best to get in touch and we can let you know.
Notify us of the claim
Contact us by email at claims@gosuperscript.com, by 24/7 freephone on 0800 772 3059 or by logging in to your customer portal.
Ideally this should be done as soon as possible and within 30 days of you becoming aware of anything which you think may be covered by your insurance.
A good indicator of whether or not to let us know is if there's an issue which may require a payment to be made on your behalf.
We'll get on the case
We'll acknowledge your claim within 24 hours, and sometimes in as little as 30 minutes! This means you'll receive email confirmation of your claims reference and contact information should you need to speak to us.
We will then reach out to you within 48 hours to request any extra information we need to progress your claim.
We'll keep you updated on the next steps as the claim progresses.
A decision is made
We'll let you know if your claim is successful or not. If your claim isn't covered, we will always try to point you in the right direction and support you as best we can in getting back to normal.
Read about the most common reasons claims aren't paid.
If your claim is successful, once we have all the documents we need, we will aim to settle claims such as accidental damage, theft and lost equipment within five working days.
Frequently asked questions for Amazon sellers' insurance
The content on this page applies to policies first purchased on or after 14/12/2022. If you have an existing policy bought prior to this date, please see your policy documents for specific details of your cover.
Check out our latest posts
In our increasingly digital world, and with cyber crime on the rise, is there an optimum time of year to buy cyber insurance?

Having your business equipment stolen is traumatic, expensive and disruptive. Here's our checklist of the steps you should take to get back on your feet.

Venture capital investment value has dropped significantly this year, so our Director of Advisory David Dickson asks is this part of the natural startup cycle?
Authorised by the FCA
The FCA supervises UK financial services firms to protect consumers. We are directly authorised and regulated by the FCA and our Firm Reference Number is 656459. These details can be confirmed on the Financial Services Register at www.fca.org.uk or by calling the FCA on 0845 606 1234.
A-rated financial strength
Our insurance products are underwritten by Standard & Poor's A-rated financial strength or higher. This means the underwriter has been independently assessed by the world's leading credit rating provider and found to have a strong capacity to meet financial commitments (pay claims).
Protected by the FSCS
If you are a business with an annual turnover under £1m, charity with an annual income under £1m, or trust with net assets under £1m, then you will be entitled to compensation from the FSCS in the unlikely event we cannot meet our obligations. Full details and further information on the scheme are available at www.fscs.org.uk.