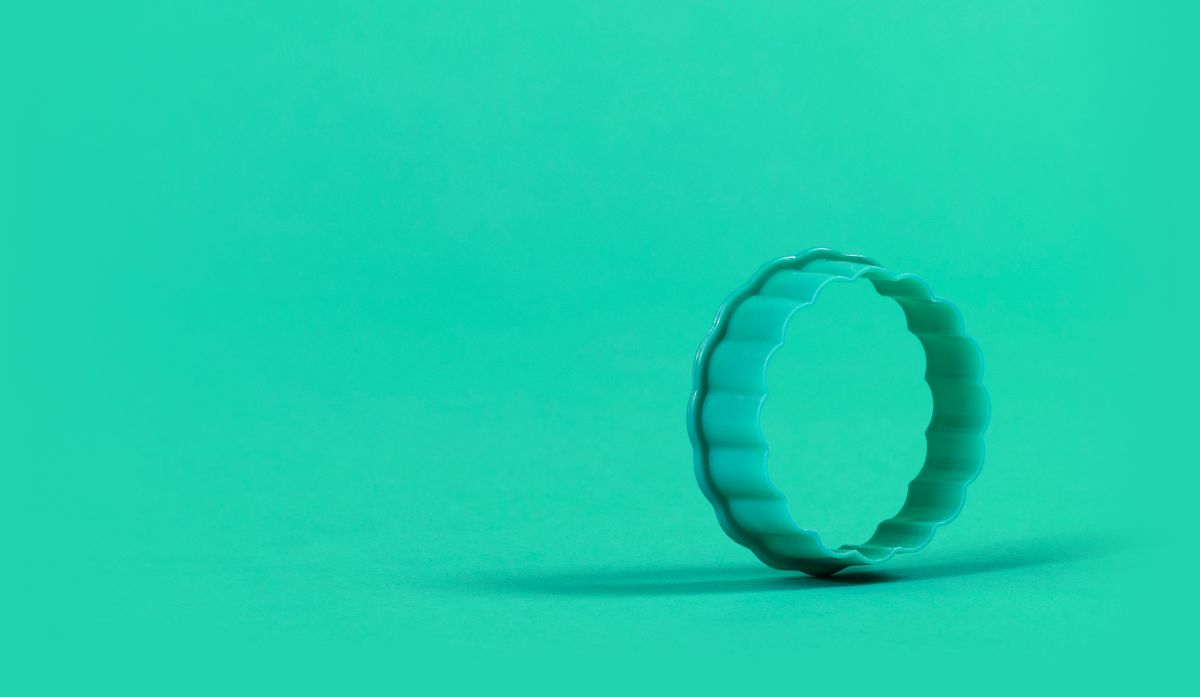 Easy, adaptable, instant. Cover for all home baking businesses that are on the rise.
Home baker insurance quote
What does insurance for home bakers cover?
Whether you're baking baguettes or perfecting pastries, chances are you'll face a number of common business risks. Public liability's a must if you're dashing around delivering your baked goods to customers - and if you employ anyone, you'll need to think about employers' liability too.
10% of home bakers paid £5 a month or less for their Superscript business insurance between July and September 2022.
Choose from £1m, £2m, or £5m public liability cover

Add employers' liability if you have any staff

Get equipment or personal accident cover (if you need them)

Monthly subscription with absolutely no annual contracts

Change or cancel any time with no fees

Perfect for side-hustle bakers
Set up your home baker insurance in less than 10 minutes
Change or cancel it at any time. No penalties.
What insurance do home bakers need?
With Superscript, protection for you, your customers and your equipment is baked in.
Public liability insurance
The most popular cover businesses, public liability insurance offers financial compensation in the event that a customer (or anyone else who isn't your employee) takes legal action against your business due to injury or property damage caused by you while you're working.
Superscript offers you the choice of a £1 million, £2 million or £5 million limit to your PL cover, depending on the size of your business.
Equipment insurance
Baking equipment isn't cheap and at some point, it's likely to get damaged or broken, or even lost or stolen if you work out and about! That's why equipment insurance is a no-brainer for most business with specialised equipment. It covers the cost to repair or replace accidentally lost or damaged equipment, from stand mixers to laptops and digital scales card payment machines.
Product liability insurance
For any business that deals in and sells foodstuffs, product liability cover is well worth investigating. This cover would protect your business against a claim related to the product you sell. This could range from a baked good you made causing someone to be unwell, to something as serious as death due to an undisclosed allergen in your product. You'll be covered for any legal and compensation costs involved.
Employers' liability insurance
If you employ anyone, employers' liability cover is a legal requirement for businesses in the UK - regardless of whether your team is made up of full-time, temporary or part-time staff.
If an employee suffers an accidental injury or damage to their property and they made a claim against you, this type of cover could protect you and your business.
What's included:
£5m or £10m of cover for claims made by employees for accidental injury or property damage as a result of working for you
Compensation for court attendance
Cover for injury to working partners
Cyber insurance
The world of cybercrime does not just affect large corporations operating in the world of digital tech. Whether you sell your baked goods online, or take card payments from customers, your home baking business is likely to use digital technology and hold sensitive information about your customers such as their email addresses and card payment details.
This is where cyber insurance comes in, giving you protection in the event of a hack or data breach, covering legal and compensation costs if you are in breach of GDPR laws or PCI DSS regulations.
You make a claim
Log in to your online account and go to the 'Make a claim' section. There, you can make a claim directly – there's no need to call us.
We'll ask you for some details about your claim, including the date of the claim made against you, type of claim and its detailed description.
You can also attach any relevant supporting documentation like a letter of demand, a statement of claim, or a police crime reference number.
We'll get on the case
Once submitted, your claim will be assessed.
If the claim is large, we may need more information from you. Or, if it's small, it may be able to be settled quickly without the need for further information.
Either way, we'll keep you regularly updated and you'll be able to see the status of your claim on our customer portal.
Your claim is settled
After it's been assessed, we'll let you know if your claim has been successful or not.
If you're liable for something we will assist you with legal support and cover legal and compensation costs where appropriate.
Home baking insurance claim examples
There are various different types of insurance claims that can affect home baking businesses, and here are a few examples of claims where your business could be liable:
Contaminated food
At a food fair, you sell freshly baked pastries to a customer who then becomes seriously unwell due to a contaminated ingredient in the food. You may be liable for compensation costs due to the customer if they seek to make a claim.
Data breach
You suffer a cyber attack and some of your customers' card payment details are compromised. Cyber insurance covers any legal and compensation costs and provides you with 24/7 professional breach support.
Injured employee
You employ an assistant to help at a food fair and they burn themselves on a portable oven that wasn't clearly labelled. Employers' liability insurance covers your legal and compensation costs if they bring a claim against your business.
We've made insuring your business simple. Get started.
Home baking insurance FAQs
Boost your cover from £2.80 per month
Legal protection insurance
Covers compensation awards, professional fees and legal costs associated with a range of legal disputes.
Check out our latest posts
Wholesale energy prices rose significantly between 2021 and 2022, affecting many UK SMEs, despite the introduction of government support. Here's our guide to what small businesses can do to tackle higher energy costs.

Our advisory service, SuperscriptQ, has been granted authorisation to operate in Europe as a Lloyd's broker.

21 Nov 2022

10 minute read

Chancellor Jeremy Hunt has announced a series of tax increases, spending cuts and fiscal interventions to balance the government's finances. We break down what this means for small businesses.
Authorised by the FCA
The FCA supervises UK financial services firms to protect consumers. We are directly authorised and regulated by the FCA and our Firm Reference Number is 656459. These details can be confirmed on the Financial Services Register at www.fca.org.uk or by calling the FCA on 0845 606 1234.
A-rated financial strength
Our insurance products are underwritten by Standard & Poor's A-rated financial strength or higher. This means the underwriter has been independently assessed by the world's leading credit rating provider and found to have a strong capacity to meet financial commitments (pay claims).
Protected by the FSCS
If you are a business with an annual turnover under £1m, charity with an annual income under £1m, or trust with net assets under £1m, then you will be entitled to compensation from the FSCS in the unlikely event we cannot meet our obligations. Full details and further information on the scheme are available at www.fscs.org.uk.