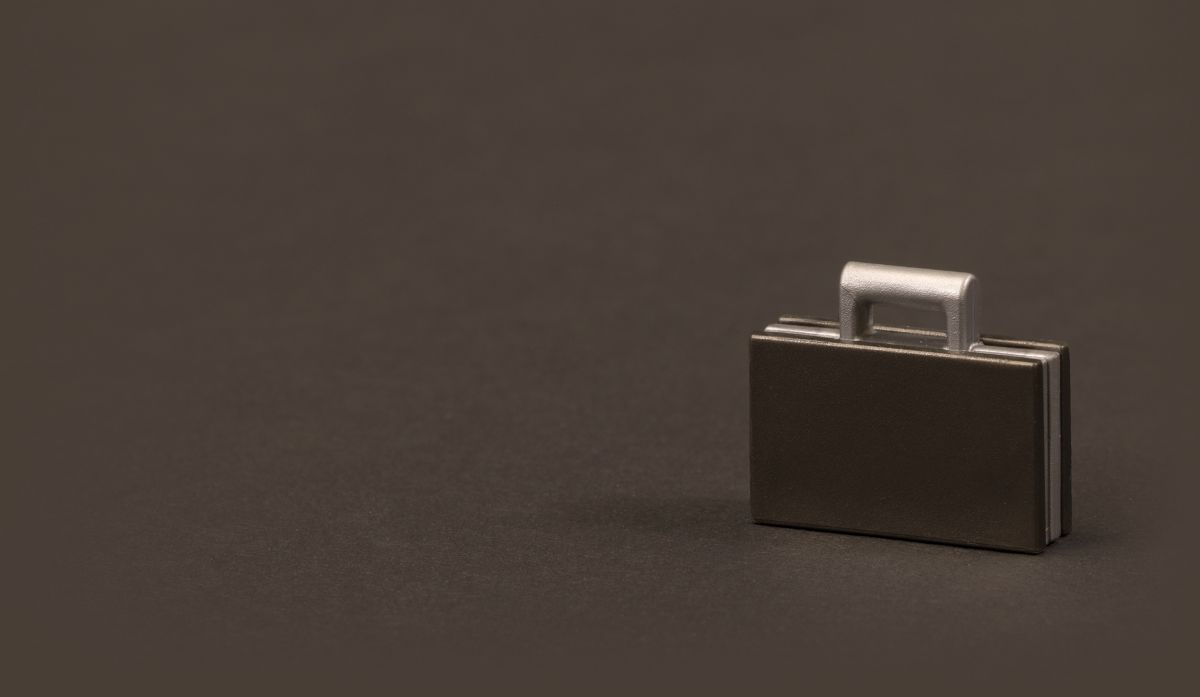 Insurance for planning consultants
Customisable cover for town planners and planning consultants, protecting your business, reputation and equipment.
Town planning insurance quote
What does town planners' insurance cover?
Whether you work as a self-employed town planner or own a planning consultancy firm, Superscript's business insurance covers you against a variety of professional risks.
10% of town planners and planning consultancies paid £19.70 a month or less for their Superscript business insurance between January and March 2023.
Professional indemnity

Public liability

Employers' liability

Business equipment

Cyber insurance

Personal accident
Be quote confident
We're big on fairness. So if you find a lower price for a comparable quote, we won't just match it – we'll go one better and beat it.
So even better than apples to apples, apples to better apples. We're talking Galas to Braeburns.
As you'd expect, T&Cs apply.
What insurance does a planning consultant or town planner need?
Professional indemnity insurance
From accidentally giving bad advice during a consultancy, to errors in interpreting planning applications or even making misleading claims in your advertising, if you make a mistake in your work, a claim could be made against your business. If this happens, professional indemnity insurance is designed to cover the costs associated with the claim, including settlements and rewards.
Public liability insurance
If a client or member of the public is accidentally injured (or their property is damaged) on your premises or by a member of your business, you could be liable for the legal fees and compensation if they made a claim against you. Planners' public liability insurance can help to cover those costs, so your business doesn't suffer financially.
Employers' liability insurance
Whether you have an extra pair of hands helping out on a project or a dedicated team of permanent staff, if you hire anyone – regardless of whether they're full-time, part-time or temporary – employers' liability insurance is a legal requirement for most businesses in the UK.
It's designed to cover your business from legal and compensation costs if an employee makes a claim against your business.
Business equipment cover
Whether it's specialist tools that you use to create or interpret plans, or advanced software or hardware for computer-generating designs, your equipment is vital to running your business.
Business equipment cover protects against accidental damage, loss and theft of business equipment (including phones and laptops) belonging to you or your employees anywhere in the UK or temporarily worldwide up to a maximum of £1,000 per item.
Cyber insurance
Many professional industries, including planners, are targeted for cyber-attacks and data breaches as they hold their clients' sensitive data. Cyber liability insurance covers you for a breach of regulations (such as GDPR law and PCI DSS regulations), your liability for handling data, plus system rectification costs, PR expenses and financial loss due to system downtime.
You'll also have access to an industry-leading 24-hour breach response service to guide you through the process of dealing with a data breach.
Personal accident cover
While planning can be largely an office-based profession, there will always be times that you will need to visit properties and building sites, increasing the likelihood of someone becoming injured. Personal accident cover will pay a benefit of up to £10,000 if someone working for the business suffers an injury that causes them to lose sight, hearing, speech or a limb; results in death; or leaves them disabled and permanently unable to work.
How does business insurance protect professional planners?
Protect your reputation
Working in a professional industry, consulting with clients, your reputation is hugely important to the success of your business. Superscript's professional indemnity insurance is designed to protect you against professional mistakes and miscalculations you may make.
Professional indemnity insurance also includes media liability cover which protects you in the event of a copyright dispute or if you fall foul of advertising regulations.
Protection against financial loss
Superscript's public liability and employers' liability covers are designed to give professional planners peace of mind, knowing that the legal and compensation costs associated with a claim made against the business can be covered.
Also, our business equipment cover is carefully crafted to ensure that your business is not left out of pocket if your vital equipment is damaged or lost, meaning you can carry on with your work promptly and without having to suffer financially.
Once you've completed a quote, you'll be able to view a summary of cover. Please always refer to your policy documents for full details around exclusions, terms and limits of your customised cover. Read our guide to understanding your policy documents.
Town planning insurance claims examples
Terms, conditions and exclusions apply to all insurance policies and you can read more about some of the reasons claims may not be paid, but here are a few examples of the types of claims that could be covered by Superscript's customisable policy for town planners:
Stolen laptops
A thief steals several laptops from your office, which have specialist software installed and store important documents. Your business equipment insurance can cover the cost of replacing the stolen electronics so you can carry on with your job with minimal delay and financial loss.
Injured employee
An employee of your planning consultancy business breaks their ankle when tripping over loose computer cables in your planning business' office. If they make a claim against you, employers' liability can cover your legal and compensation costs.
Mistaken advice
A client pays for your advice on planning and you make a mistake that results in project delays and increased costs for the client. Your professional indemnity insurance can cover the compensation costs if they make a claim against you or your business.
What's not covered by your professional indemnity insurance?
There are some professional activities that we cannot cover under your policy.
Financial or estate agency services
Legal, accounting or tax advice
Architectural or surveying services
Civil, structural or mechanical engineering
Sale, transfer, distribution, storage or use of digital currencies
How do insurance claims work for town planners?
You make a claim
Log in to your online account and go to the 'Make a claim' section. There, you can make a claim directly – there's no need to call us.
We'll ask you for some details about your claim, including a crime reference number (if applicable), the date of loss, type of claim and its detailed description.
You can also attach any relevant supporting documentation like proof of loss or proof of purchase.
We'll get on the case
Once submitted, your claim will be assessed.
If the claim is large, we may need more information from you. Or, if it's small, our team may be able to settle it within a couple of days (or hours, in some cases).
Either way, we'll keep you regularly updated and you'll be able to see the status of your claim on our customer portal.
Your claim is settled
After it's been assessed, we'll let you know if your claim has been successful or not.
If items have been lost, stolen or damaged, we might arrange for the items to be replaced or make a payment to you.
Town planning insurance FAQs
Planners' insurance is a type of business insurance that caters to both sole trader and self-employed planners and planning consultancy businesses.
When you start a quote with us, you can build the cover you need to suit the type of work you do, the business you have and the number of people you employ, if any. If your business grows and you need to change your level of cover, you can do so easily with no additional fees to amend your policy.
Yes, we can offer cover for your specialist equipment as well as for communication devices such as laptops and phones against accidental and malicious damage, loss and theft.
We insure thousands of innovative businesses
Check out our latest posts
Ever wondered what intellectual property is? Want to know how intellectual property insurance can help protect your business? Then read this handy guide.

Get prepped for the year ahead with our business calendar, including tax and reporting deadlines, marketing days and changes to business rates.

In this article, we look at things to consider when exploring the possibility of a move to coworking.
Authorised by the FCA
The FCA supervises UK financial services firms to protect consumers. We are directly authorised and regulated by the FCA and our Firm Reference Number is 656459. These details can be confirmed on the Financial Services Register at www.fca.org.uk or by calling the FCA on 0845 606 1234.
A-rated financial strength
Our insurance products are underwritten by Standard & Poor's A-rated financial strength or higher. This means the underwriter has been independently assessed by the world's leading credit rating provider and found to have a strong capacity to meet financial commitments (pay claims).
Protected by the FSCS
If you are a business with an annual turnover under £1m, charity with an annual income under £1m, or trust with net assets under £1m, then you will be entitled to compensation from the FSCS in the unlikely event we cannot meet our obligations. Full details and further information on the scheme are available at www.fscs.org.uk.